Sale Ends and Price Increases In:
Attention: Photographers, Travel Enthusiasts, and Urban Explorers...
3 Easy Steps to Capture Bold and Vibrant Photos of Buildings in Your Local Area
(30 Projects to Create Powerful Compositions)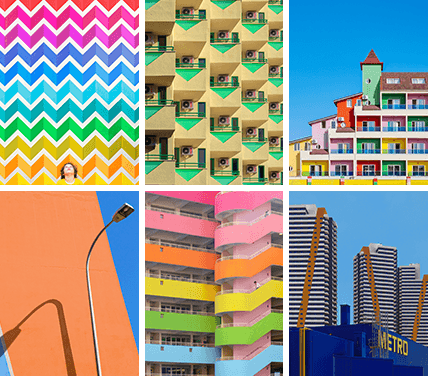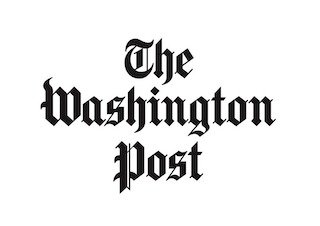 Washington Post
His wildly popular and colorful photos infuse the city's architectural landscape with a delightful and whimsy sense of humor.
Washington Post,
Instagram
@washingtonpost
99% positive reviews

30 photography projects (across 500 pages)

30 Urban Challenge Cards (Cheat Sheets)

4 FREE bonuses

Online & at your own pace

Downloadable onto any device

Language: English

Level: Beginner
Would you like to capture bold and vibrant images of buildings anywhere you go?
Photos so dreamy that make your friends think you're Alice in Wonderland?
Sure, but most buildings look messy, you might say.
Telephone wires run across the frame… bushes and trees block our view… and air conditioning units hang off the side.
Even if you go to the most unique locations, it's hard to capture a photo without distracting items.
… But what if there was an easy and fun way to create unique shots of buildings? With perfectly framed and colored structures everywhere you go?
You don't need extraordinary locations… or an expensive camera. Even your phone can do the job!
All you need is the right approach. Take a look at these photos: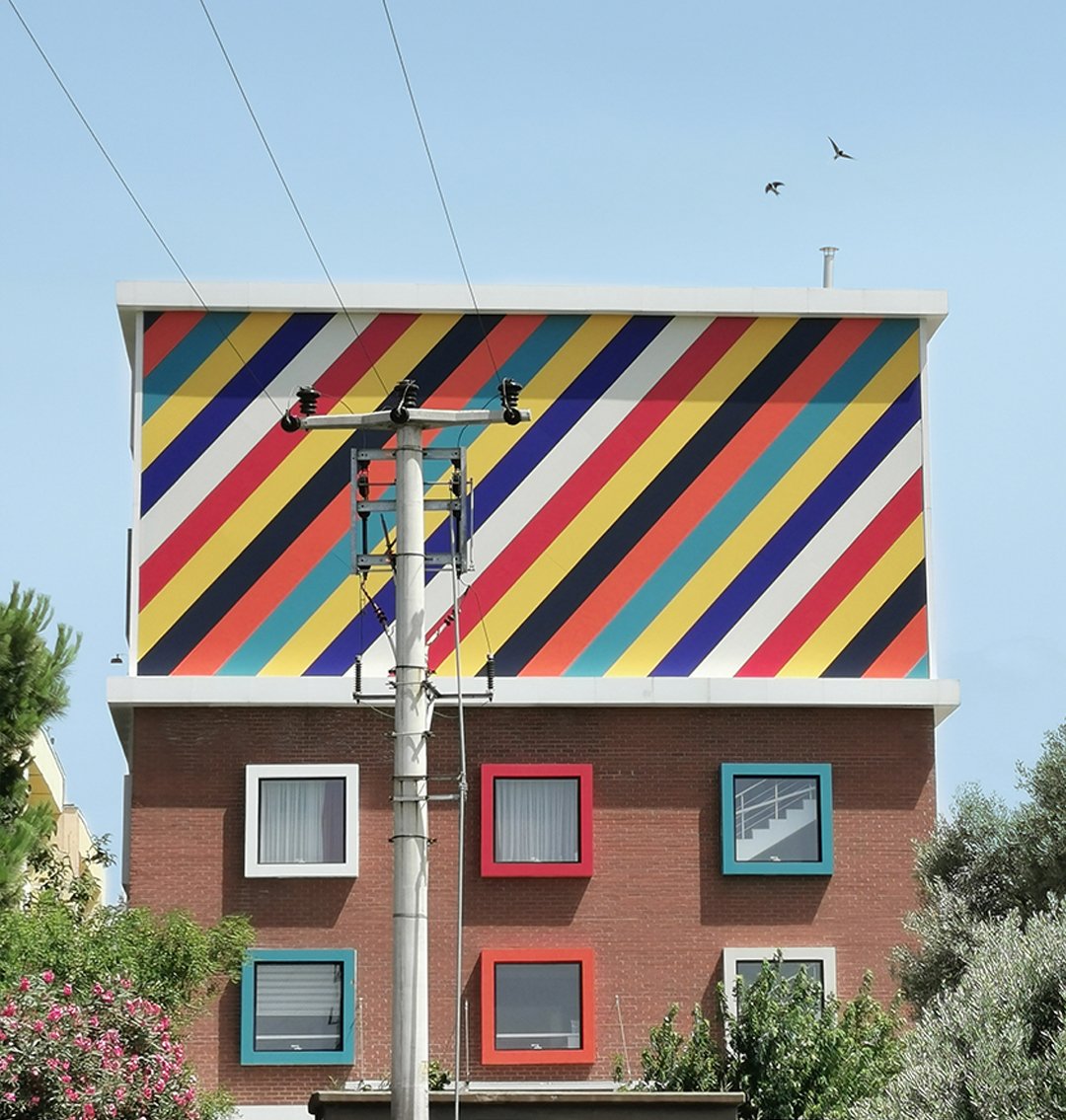 This is a cool building, but there are so many things blocking our view…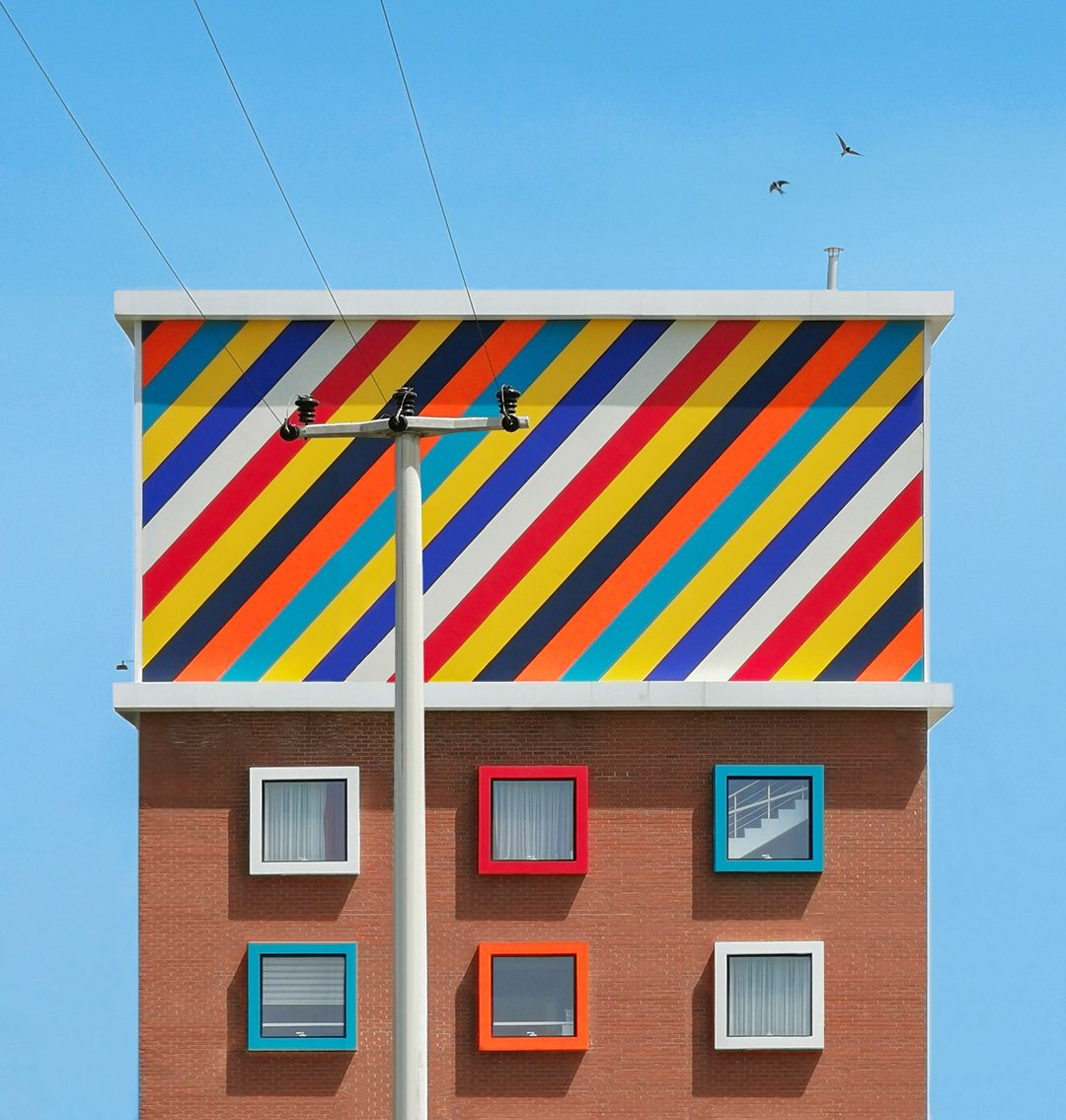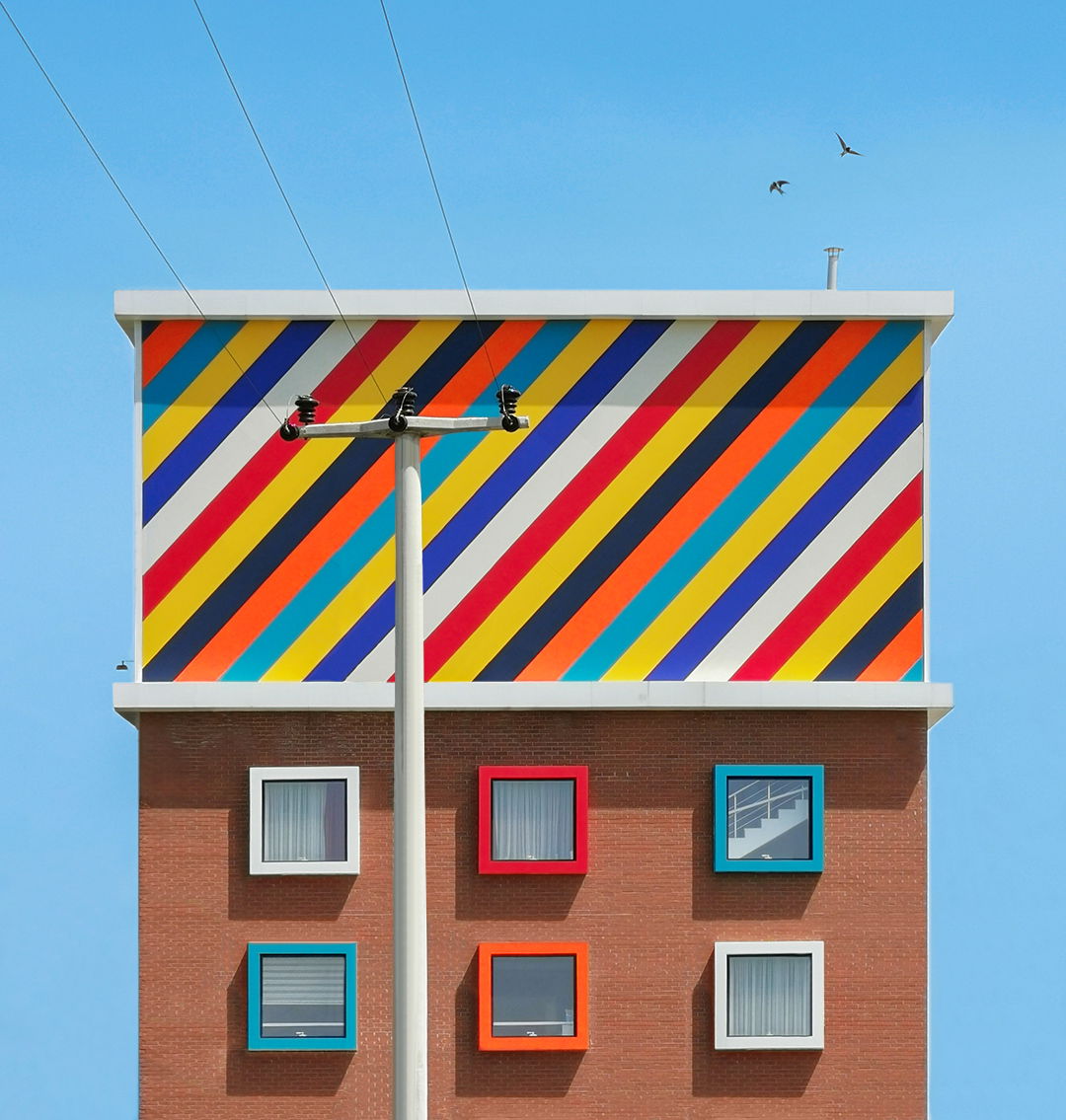 This is the exact same image after it's been recomposed and cleaned.
This transformation was done by my friend, Yener Torun. He's an architect-turned-photography artist, with a decade of experience.
I love his style because he can take an ordinary building and make it extraordinary.
All he needs is some playful colors… bold composition… and a handful of simple Photoshop techniques.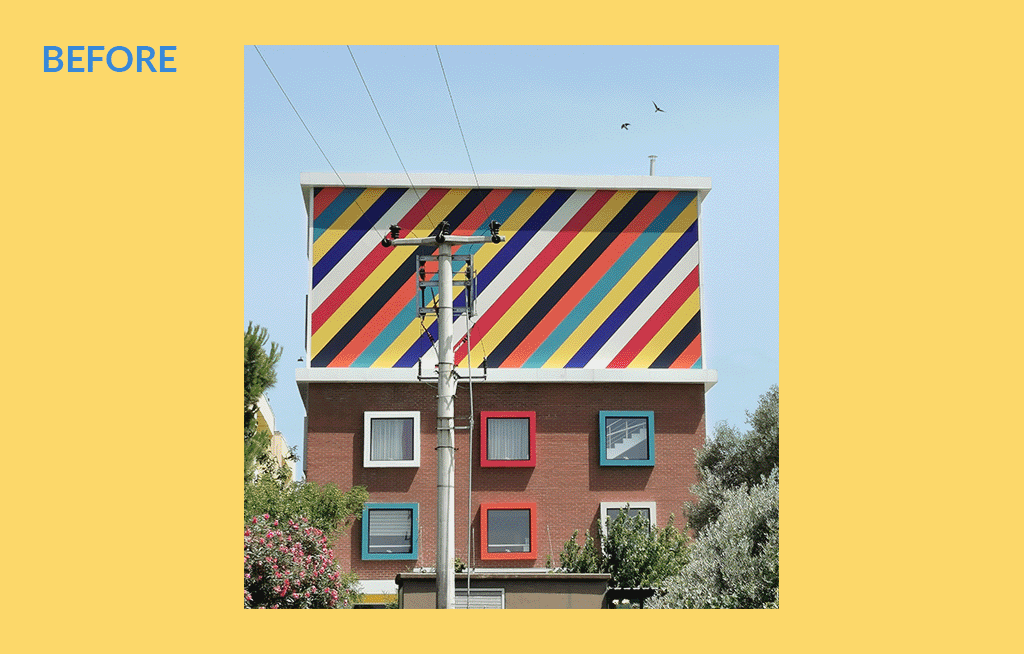 When I asked Yener how it was done, he was more than happy to share his techniques with us…
Meet Yener Torun, The Picasso of Playful Colors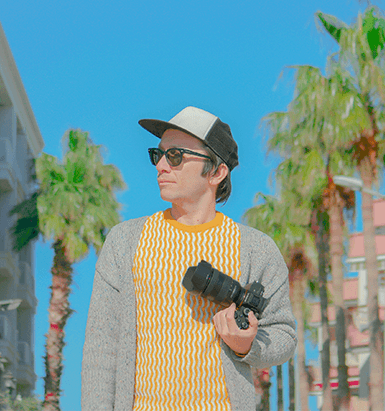 Yener infuses ordinary buildings with playful colors… highlights interesting patterns with clean composition… transforms urban scenes into a utopian playground…
His style relies on fun compositions and simple edits to share his unique view of the world around him.
All from his local area.
It's no wonder he has attracted 166,000+ online followers plus major features and commissions.

He pioneered a unique style of photography that has inspired thousands of photographers…
He's the Pablo Picasso of playful colors, so it only made sense to join forces and create this…
Introducing: "Colorful Cityscapes"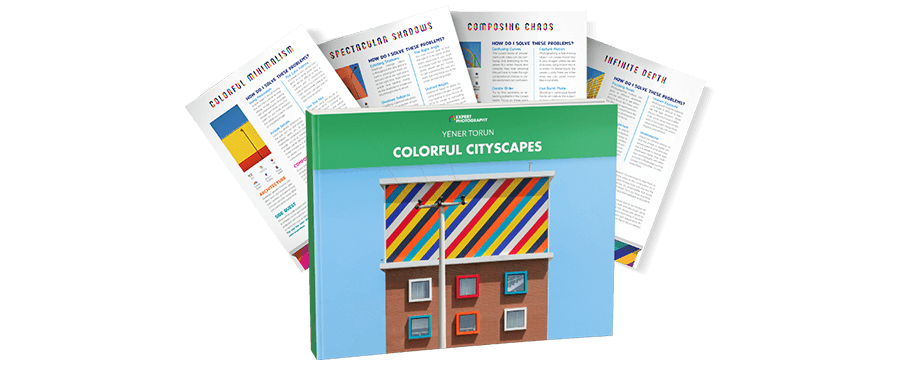 This 500-page ebook shows you 30 techniques to capture colorful and clean architecture photos.
This includes applying creative composition rules… removing distracting elements… enhancing or changing colors… expanding patterns, and more…
All this while using the gear you already own, even in your current neighborhood.
All you need is our ebook and printable "Urban Challenge Cards" (more on those below).
The only limit is your imagination, and with 30 of Yener's best ideas to choose from… you'll never be short of inspiration.
With "Colorful Cityscapes", you'll soon discover:
30 unique projects for creating your fun version of reality
Simple ways to use Photoshop to turn ordinary buildings into colorful urban scenes
Easy-to-follow case studies that walk you through each project step-by-step
The best methods to add vibrant colors to blank buildings
The most effective way to create powerful compositions on-the-go
The case studies average 12 pages in length, with detailed photos to walk you through every step.
You don't have to read the book all at once, or even in order.
Pick the image you want to recreate, read through the tutorial, print off the "Urban Challenge Card"… and start shooting!
Here's what Yener has to say about his exciting new product:
30

Printable "Urban Challenge Cards" for

Colorful Architecture Photography

We wanted to make the process of capturing these photos as easy as possible.

So Yener worked with our design team to create "Urban Challenge Cards" for each image.

The process is simple:
Read through the detailed instructions in the ebook
Pick a challenge card and open it on your phone
Use the design tips to compose your image
Complete bonus challenges for additional fun while shooting
Follow the simple editing tips to create your playful urban shot
The "Urban Challenge Cards" detail how to create each image. This includes composition, location tips, and settings.
Whether you're the master of colorful architecture photos or an enthusiastic beginner… these "Urban Challenge Cards" make the process easy.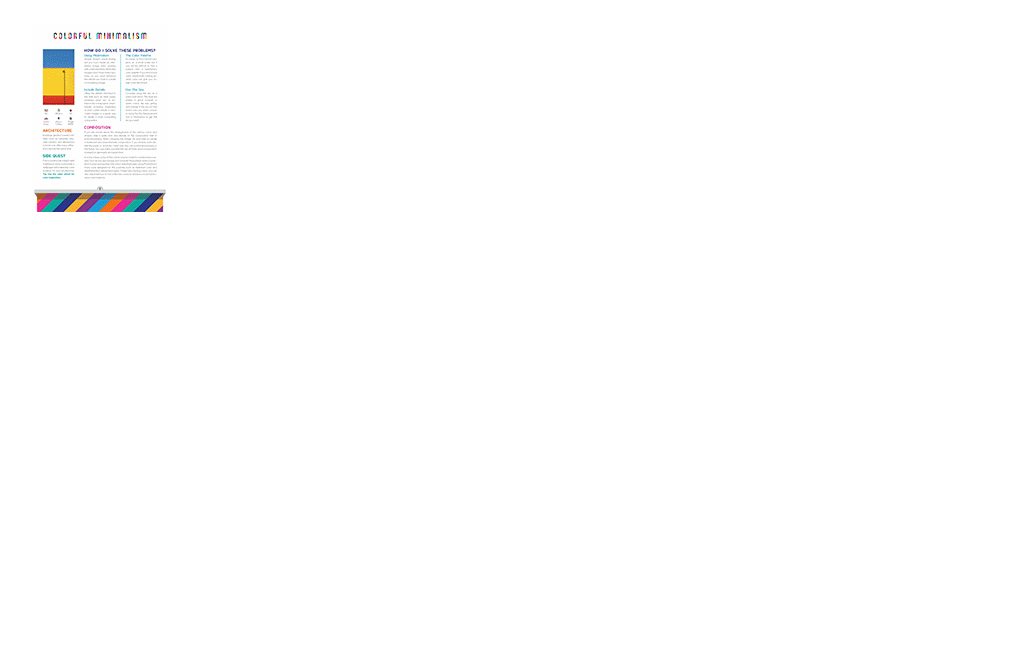 Follow Yener's 3-Step Process to Compose, Clean, and Color
Step 1 – Compose
You spot an interesting building in your neighborhood. You take out your camera and try to find a clean composition.
It's hard to capture the building on its own as there are many distracting elements in the frame.
But composing the image doesn't only have to happen on the street. With Yener's process, you know that you can recompose and clean up this composition later.
This gives you the freedom to capture the scene however you see fit.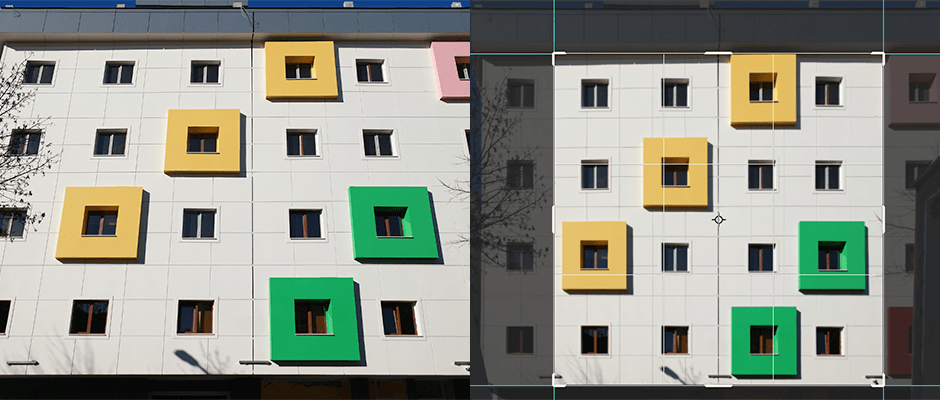 Step 2 – Clean
Anything in your frame that doesn't add to the composition, distracts from it.
That's why it's important to open up your image in Photoshop and start removing unwanted elements.
Fortunately, Photoshop has become quite advanced and makes this process quite easy.
And Yener will be holding your hand throughout the entire process, sharing his editing process step-by-step.
Step 3 – Color
The final step will bring it all together with color. You can enhance it or introduce a completely new one to the palette.
You'll not only be introduced to color theory… but will master 5 different techniques to adjust the tones appearing in the photo.
With Yener's help, you'll be confident about which colors to choose to make your image stand out.
30 Colorful Projects for Eye-Catching Urban Photos
Picture this.
You have a new way to take impressive photos without leaving your hometown.
Ideation isn't a problem, because you have dozens of "Urban Challenge Cards" to take inspiration from.
You pick an urban challenge and walk around your neighborhood.
Within a matter of minutes, you find a building that has the potential to become bold and vibrant.
There's no need to worry about composition or color because you can refer back to the cheat sheet.
Within a few quick snaps, you've captured a photo full of potential.
You arrive home and open Photoshop. Following the simple editing steps, your photo is playful, clean, and eye-catching.
You're so impressed with the result, that you rush straight back out and do it again.
All you need is a few simple shots of urban scenes and easy Photoshop techniques to produce stunning results like these…
Yener's unique approach to color, geometry and architecture attracted so much attention worldwide that major media outlets covered his story and featured his work in their publications:
"His photography undoubtedly ventures beyond the typical cityscape snapshots..."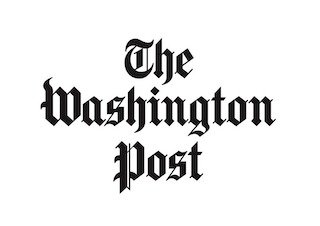 The Washington Post
His wildly popular and colorful photos infuse the city's architectural landscape with a delightful and whimsy sense of humor.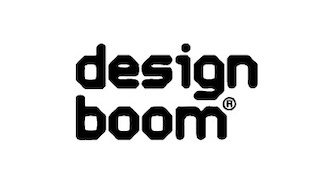 designboom
Yener Torun captures Istanbul's architecture as kaleidoscopic color canvasses… whether the subject is a building façade, a structural design detail, or an urban element, Yener Torun's architectural photography undoubtedly ventures beyond the typical cityscape snapshots.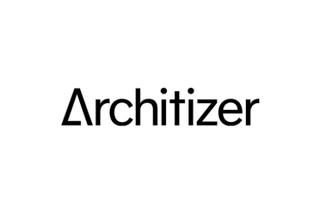 Architizer
His originality lies in his ability to abstract architectural elements from their original environment to create compositions that are totally new.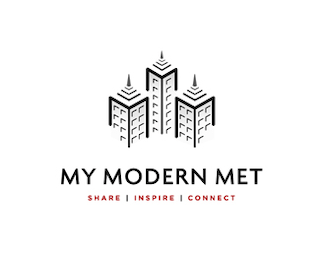 My Modern Met
Photographer Yener Torun has an eye for color. While many consider the urban landscape a drab environment, Torun thinks differently. The Turkish photographer, who studied architecture, spends his time wandering the streets of Istanbul to find unique examples of rainbow-hued buildings and prove that urban living can be colorful.
@cimkedi

@cimkedi

@cimkedi

@cimkedi

@cimkedi

@cimkedi

@cimkedi

@cimkedi
Course Breakdown: 6 Modules for Colorful and Clean Architecture Photos (Value $594)
1. Composing Shape and Color (6 Projects)
The two most obvious elements of a building are its shape and color.
And the trick to capturing photos like Yener's is to compose those two elements so that they appear striking in your frame.
Yener's techniques will train your eyes to spot the potential in seemingly ordinary scenes.
2. Patterns in Place (4 Projects)
Architects rely on simple, repeatable patterns to design their buildings.
All you need to do is train your eye to spot the beauty in their simplicity.
Yener will walk you through how he finds the most interesting patterns in ordinary neighborhoods… and his process for making them stand out.
3. Big Sky (5 Projects)
In Yener's picturesque scenes, the sky is always bright and warm – a perfect background for the dream-like architecture around it.
In this module, he will show you how to create the perfect weather for your own scenes.
This will add a bold and colorful contrast to the brightly designed buildings.
4. Populating the Picture (5 Projects)
Although buildings are the focus of Yener's dreamy worlds… that doesn't mean people are not welcome in the frame.
In this module, you'll learn how to add human presence to your images in a way that adds to the composition.
One key technique you'll see is how he matches the person's clothing to the colors featured in the scene.
5. Dreamscapes (5 Projects)
Yener's images can make you feel like you're on the set of the Truman Show. Clean and smooth surfaces with no clutter…
That's because he's creating his own reality with simple techniques in Photoshop.
The trick is to get the balance right… Adjusting perspective, and removing objects while still keeping your scenes realistic.
6. Colorization in Practice (5 Projects)
While Yener's techniques will show you how to find and enhance bold colors everywhere you go… sometimes the most interesting buildings have no color at all.
That's where colorization comes in.
Yener uses this process to add color to gray buildings and swap dull colors for more vibrant ones.
What else is included?
1
New Bonus Added: Colorizing Buildings Kit (Value $119)
You don't have to travel to interesting locations to shoot colorful urban photos.
To prove this, Yener has provided 3 more bonus projects. He'll show you how he colorizes boring buildings from his local area.
In this bonus, you're provided with:
an extra chapter, 4 images, 4 PSD files, and 4 walkthrough videos to show his entire process.
If you wanted to learn how to colorize buildings, grab this limited-time bonus now before it's gone!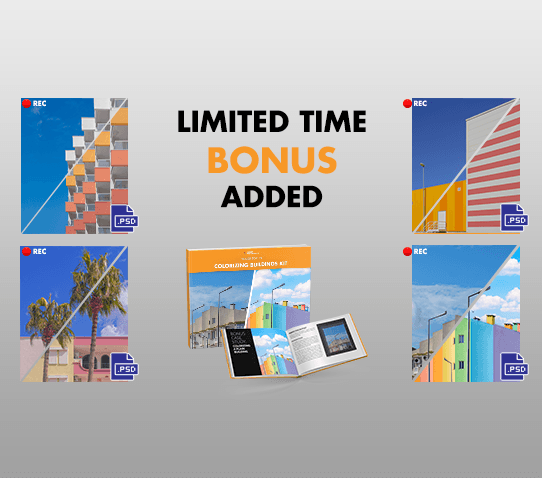 2
Bonus #1: 'Watch Me Edit' Video (Value $99)
Let's face it: Taking photos in urban spaces without distracting objects is almost impossible.
That's why Yener also relies on processing his images.
Throughout the ebook, Yener will walk you through how he edits his scenes. This makes the process easy for you when you want to do it for yourself.
However, if you're brand new to Photoshop, it may be helpful to see these steps in a video.
That's why he created a 37-minute tutorial covering how he removes unwanted objects… makes the colors more vibrant… and adjusts the perspective.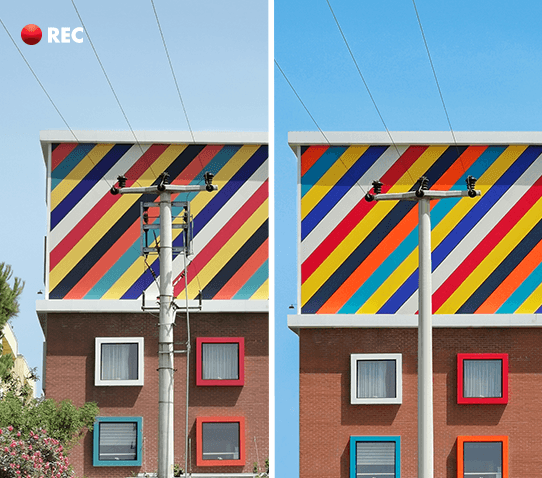 3
Bonus #2: Colors in Your Pocket (Value $49)
After reading this ebook, the world will be your colorful playground.
And with our handy pocket guide on color theory, colorizing blank buildings will soon come naturally to you.
Download it on your phone for inspiration during your photoshoots… or pull it up during post-processing.
Either way, using the simple tips will result in faster editing and a 'WOW' final image!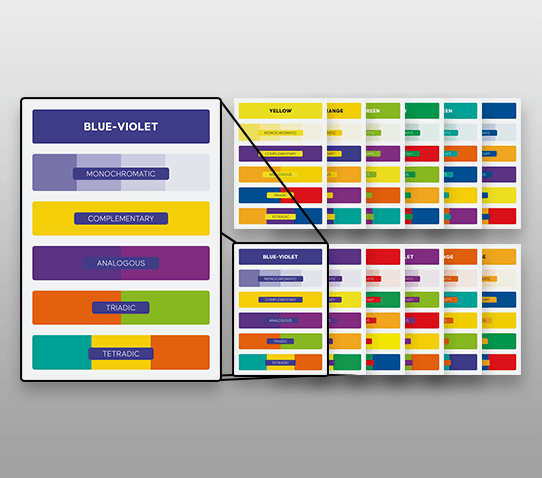 4
Bonus #3: Urban Utopia Generator (Value $49)
Have you ever had a mental block with your photography?
Sometimes all you need is a fresh idea of what to shoot.
That's why we developed this dice game. Roll a dice three times to randomly come up with a new photo idea covering:
Urban scenes… composition style… color combinations…
With this bonus, you will have an unlimited source of inspiration for interesting and cool urban photos.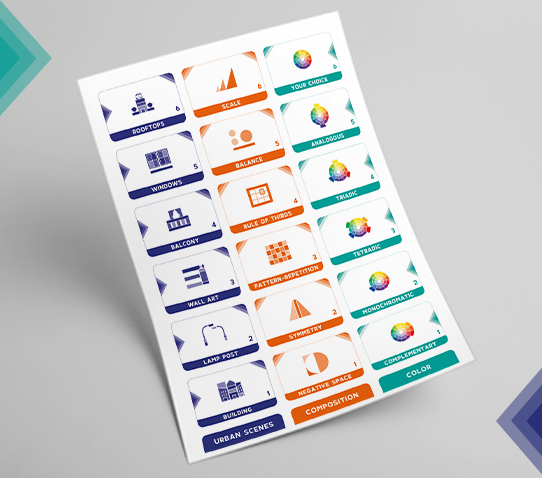 I stand behind every product we offer. And having planned and commissioned this ebook, I'm happy to put the ExpertPhotography name on it.
So I'm putting my money where my mouth is with these two guarantees:
Guarantee #1: If you don't think Colorful Cityscapes is the best $39 you've spent on your colorful architecture photography… send me an email. I'll provide you with a full refund.
Guarantee #2: If you DO what's recommended, and your results aren't great, I'll refund double your money. All I ask is that you give it an honest effort. How's that for fair?
And these guarantees are good for 90 days after purchase!
Here's The Amazing Deal We've Put Together
We've created an ebook on colorful architecture photography that works for any photography enthusiast.
And to make the method as easy as possible, the ebook contains projects that can be achieved in any urban area.
And although the value far exceeds $496.00, we're offering this for a very limited introductory price.
Colorful Cityscapes
Create Bold and Vibrant Photos of Buildings
The entire ebook contains:
Value
Mastering Colorful Photography (4 Chapters)

$99.00

Composing Shape and Color (6 Projects)

$119.00

Patterns in Place (4 Projects)

$79.00

Big Sky (4 Projects)

$99.00

Populating the Picture (5 Projects)

$99.00

Dreamscapes (5 Projects)

$99.00

Colorization in Practice (5 Projects)

$99.00

30 Urban Challenge Cards (Cheat Sheets)

$99.00
Plus... you're also getting these powerful bonuses:
Colorizing Buildings Kit

$119.00

'Watch Me Edit' Video

$99.00

Colors in Your Pocket

$49.00

Urban Utopia Generator

$49.00
A combined value of $1,108.00
But you won't be paying $1,108.00 today. You won't even be paying $199.00. Or even half of that.
It's Yours Today For Just $39

🔥
But hurry! Only the first 500 copies are discounted!
Save an amazing $1,069.00 before the countdown ends.
Get Instant Access to:
"Colorful Cityscapes"
Yes, I want it! I want access to this ebook right now!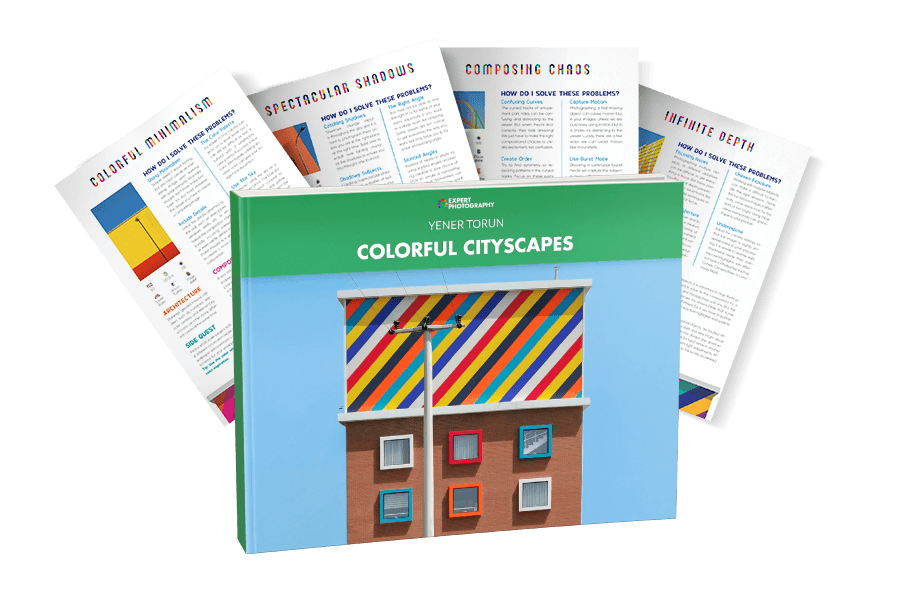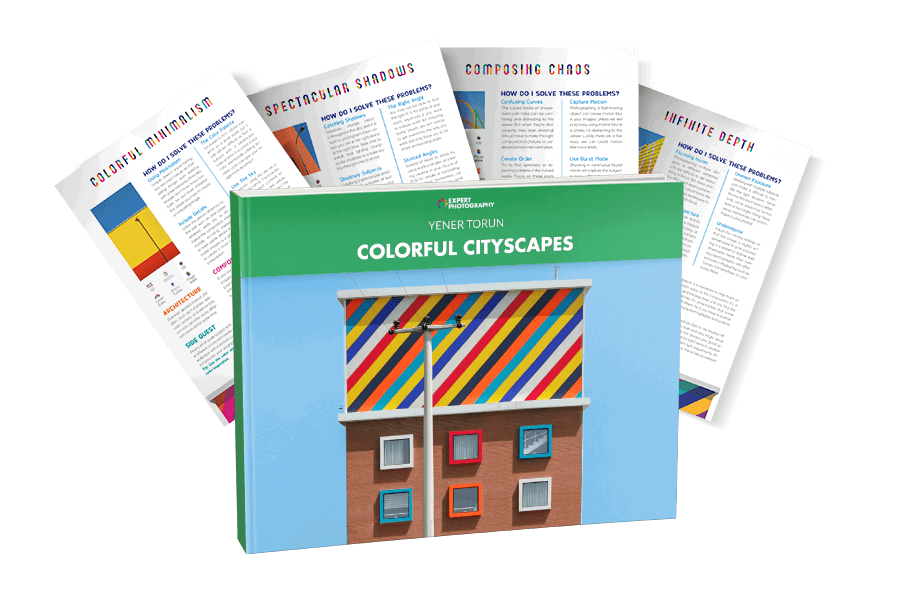 Sale Price:
Your payment is 100% secure.
But There's A Catch
(Please Read This Carefully)
When we release a new product, we always discount the price for the first 500 people. But it's 500 people only.
For that reason, time is very much "Of the Essence"… I can't stress the time-sensitiveness of this offer enough.
Not only will the 500 ebooks go quickly, but at that point, the $1,000+ discount will expire. And I'm taking the bonuses away too.
Why? The reduced price is to celebrate the launch of the new ebook. The value of the ebook is far higher. It doesn't make long-term sense to sell it for such a low price.
Yener is the Industry Leader… Don't Miss Out!
Yener wrote this ebook under my brief:
"Show us how to capture colorful urban photos with tips that any photography enthusiast could follow."
If you follow his advice, you can avoid mistakes and wasting time. And create unique and powerful photos of the architecture around you.
So it's decision time: You can keep taking boring, messy photos with clutter and tourists in your frame… Or you can explore a brand new niche of colorful urban photography.
This simple $39 ebook is the only thing standing between you and the stunning photos you see throughout this page.
Yener's methods have worked for other people like you, and it's 200% guaranteed so you have nothing to lose.
It's a no-brainer.
Yours Truly,
Josh Dunlop
Founder, Expert Photography
P.S. – You're getting everything you need to get started with colorful architecture photography, AND you're getting the 'Colorizing Buildings Kit', 'Watch Me Edit' Video, 'Colors in Your Pocket', and the 'Urban Utopia Generator' bonuses for FREE. But remember – 500 is the magic number.
Questions?
Who is ExpertPhotography?
ExpertPhotography was founded in 2011 by Joshua Dunlop.
Since then ExpertPhotography has grown into the world's largest photography education website with a variety of online courses, ebooks, cheat sheets, presets, and more.
Everything we do here is to make the process of learning photography easier, so you can experience the same joy we do.
We've taught photography to 140,000+ very happy and satisfied students over the past 11 years.
Photography has changed our lives, and we hope we can help it to change yours too.
How long is the ebook?
500 pages. But you don't need to read it all at once, or even in order. Simply pick an image that interests you, and read the "Urban Challenge Card" to get started.
How long does it take to create each image?
Each image takes between 3 to 10 minutes to photograph, and then the photo is completed in Photoshop within 30-40 minutes, depending on the complexity of the composition.
What additional gear do I need?
All you need is your camera (or a phone with a good camera) and a tripod. Yener shoots mainly with a Sony FE 24-105mm F4 G OSS lens. But an entry-level DSLR and kit lens would work too.
How much experience with photography do I need to have to get started?
Zero experience with photography is required, since everything you need to know to create images in Yener's style is covered in the ebook.
How much post-processing do I need to do?
Yener does rely on Photoshop to transform the look and feel of his images, but he walks you through exactly what you need to do to achieve the same results.
Does this training include Photoshop?
No, but if you have a subscription to Adobe's Photo Plan (Lightroom), you'll find that you already have access to Photoshop.
Will you send me a physical copy of this ebook to my address?
No, this is a downloadable file only. That means we can keep it up to date and offer immediate delivery.
What's your refund policy?
You can get a full refund within 90 days of your purchase – no questions asked.