Sale Ends and Price Increases In:
Say Goodbye to Empty Calendars...
Book More Clients by Capturing Stunning Fine-Art Portraits that Stand Out in a Crowded Market
(Here's All the Inspiration You Need...)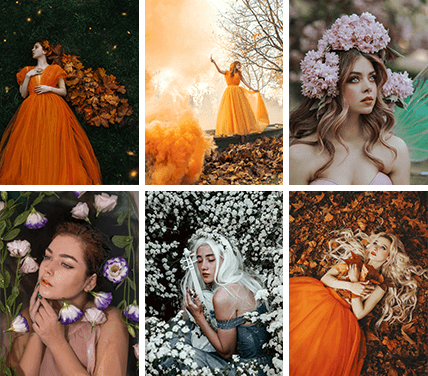 Rina Maggini
Jovana's workshop was amazing! From theory to shooting and final editing time. Jovana was guiding us all the way to the final results and I was amazed at what I was able to achieve in only a few hours.
99% positive reviews

3 photography workshops (7 hours of video content)

Workshop Summaries (36 pages)

3 FREE bonuses

Online & at your own pace

Downloadable onto any device

Language: English

Level: Beginner-Intermediate
There's never been a more competitive time to stand out as a portrait photographer.
It's a crowded market. Anyone with a half-decent camera (or a smartphone) can capture well-exposed portraits.
And the worst part is, your raw talent won't help you book more clients.
I know, because I've met dozens of very talented photographers who struggle to make ends meet.
They end up lowering their prices to keep busy… or hire expensive ad agencies to manage their ads on social media.
But the truth is, if you want to stand out in portrait photography, you have to develop a unique style.
The most successful photographers know this, and they leverage it to find success every day.
One of those photographers is Jovana Rikalo.
She has been taking nature-inspired fine-art portraits for a decade. And she often gets 10,000+ likes on her Instagram posts.
She usually shares her secrets in her workshops, but when I saw her images, I knew I needed more…
Meet Jovana Rikalo, The Fairy Godmother of Portrait Photography
@jovanarikalo
220K Followers
Jovana captures fairy-like portraits with dramatic flower crowns… timeless princesses with modern-day looks… bohemian tales with the vibrant smoke of dragons…
Her style relies on using props inspired by nature to capture enchanting fine-art portraits.
With simple studio setups or from outdoor locations.
I tried it myself, and it is some of the most imaginative portraits I've taken so far.
And the most amount of likes I've ever received.
It's no wonder her unique approach has attracted 286,000+ online followers, dozens of publications worldwide, and numerous book cover deals.
She's the fairy godmother of portrait photography, so it only made sense to join forces and create this…
Introducing: "Fairytale Portraits"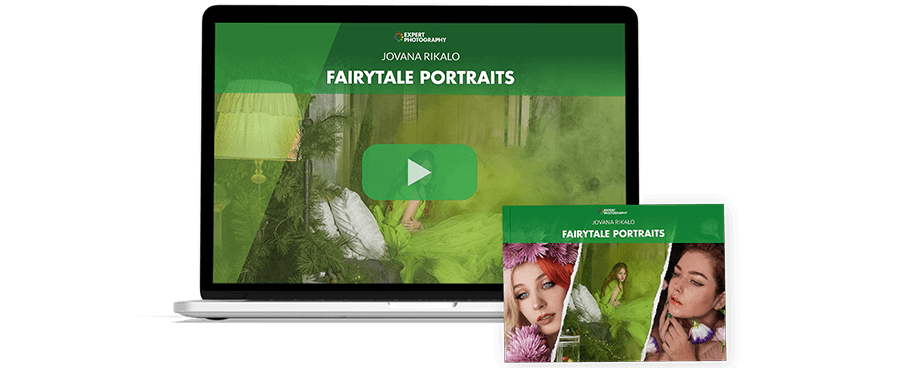 This 4.5-hour video course walks you through three of Jovana's private workshops.
Each of them is designed to show you how to capture enchanting portraits that go viral.
You'll create fairytale looks with flower crowns, fluffy dresses, smoke bombs, vintage furniture, and more…
And the process is made even easier with her downloadable workshop summaries (more on those below).
There's no filler text, no outdated advice, and you don't have to buy any other products to get real value.
Jovana also shares how you can access an unlimited source of inspiration for your own unique photos.
With "Fairytale Portraits", you'll soon discover:
An unlimited source of ideas to creatively capture nature-inspired fine-art portraits
Interesting ways to compose a scene with flowers in season
How to use smoke bombs to create dream-filled images
The best way to pose a model for fantastical and fine-art shots
How to edit your portraits step-by-step in Photoshop for spectacular results
Each of Jovana's day-long workshops is summarized in 10-11 bite-sized videos, averaging 10 minutes in length.
You get to see behind the scenes of how Jovana prepares for the shoot, poses the models, and then edits the images.
This is everything she covers in her $360.00/day workshops, and more…
With Jovana's blueprint for success, you have everything you need to get started.
Here's what she has to say about her exciting new video course:
Follow Our "Workshop Summaries" and Start Taking Unique Portraits Immediately
We wanted to make the process of capturing photos in Jovana's style as easy as possible.
So she worked with our design team to create a comprehensive guide for each workshop.
No need to pause the video and take notes… we already have them ready for you.
The process is simple:
Watch the detailed instructions in the video course on any device
Print out the workshop summaries or download them on your phone
Choose a scene, scout the location, and check the weather
Collect the seasonal props and book a model
Check the workshop summaries for easy reference during the photoshoot
Then follow Jovana's quick editing tips to finish your own fairytale portrait
The "Workshop Summaries" walk you through everything from preparation through shooting to editing, and more…
And if you are an aspiring portrait photographer on a budget, no problem!
Jovana was kind enough to include additional tips on how you lower your costs while still capturing photos like hers.
Whether you're just starting out in the field of portrait photography or you're already a black-belt ninja… these workshop summaries will make the process easy.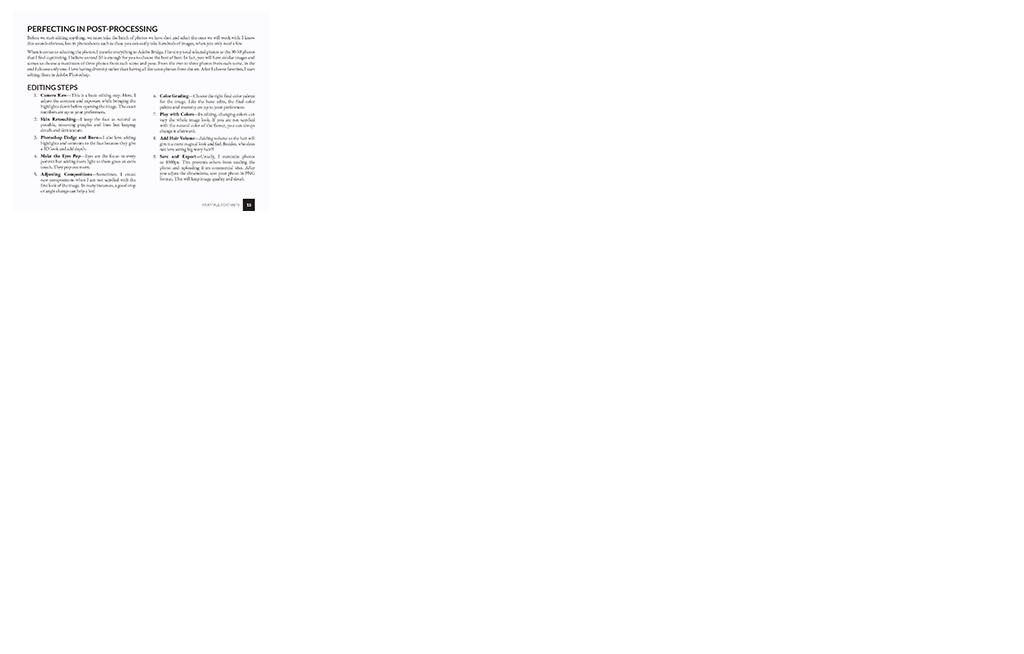 Forget About
Expensive Marketing Ideas
It's an age-old adage: "Half the money I spend on advertising is wasted; the trouble is I don't know which half ."
The quote, by department store mogul John Wanamaker, is over 100 years old.
Advertising yourself is expensive and largely ineffective. It's hard to know what's working, and that means wasted money.
But if you can develop a style that's so unique that it cannot go unnoticed… you don't have to waste money on advertising.
Jovana doesn't fuss about Instagram algorithms and Google ads… instead, she focuses on creating out-of-the-ordinary photos that go viral organically.
It's rare that a fellow photographer is willing to share their trade secrets on how they became successful.
But here she is, letting you in on her creative process… taking you on her indoor and outdoor photoshoots… and showing you how to dramatically improve photos in Photoshop.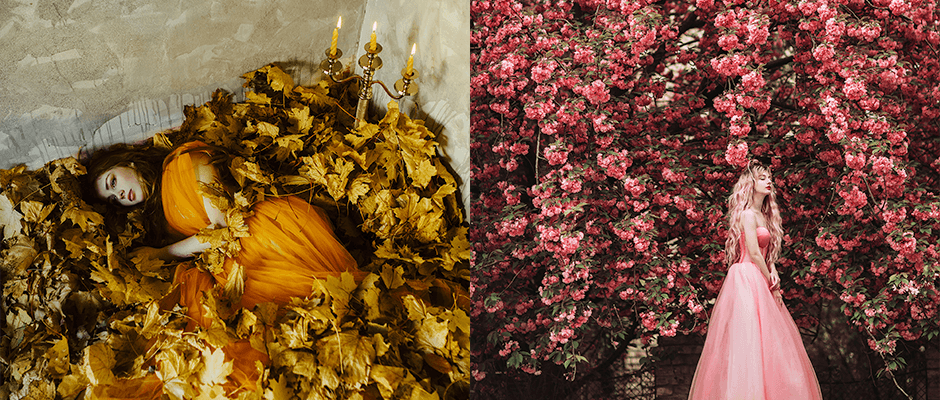 No matter your equipment, location, or experience level… you can capture magical fine-art portraits.
You will soon be trained to spot the beauty in every season. And taking fairytale shots will come to you naturally.
Copy Simple Techniques for Photos to Stand Out in The Portrait Photography Niche
Picture this.
You have a new way to attract clients on Instagram and Facebook.
There's no need to worry about styling your scene, Jovana's tips ensure you have the best way to capture viral images.
You find a location that suits your concept and gather some seasonal props.
You already know exactly how you're going to pose your model.
Time flies by as you experiment with props.
Within an afternoon, you have captured a unique portrait that is truly spectacular.
And after some easy Photoshop edits, your photos are enchanting… magical… and dreamy…
They'll definitely attract more clients!
The portraits are so exciting to shoot and edit, you can't wait until your next photoshoot!
All you need is some seasonal props and a basic camera to produce stunning results like these…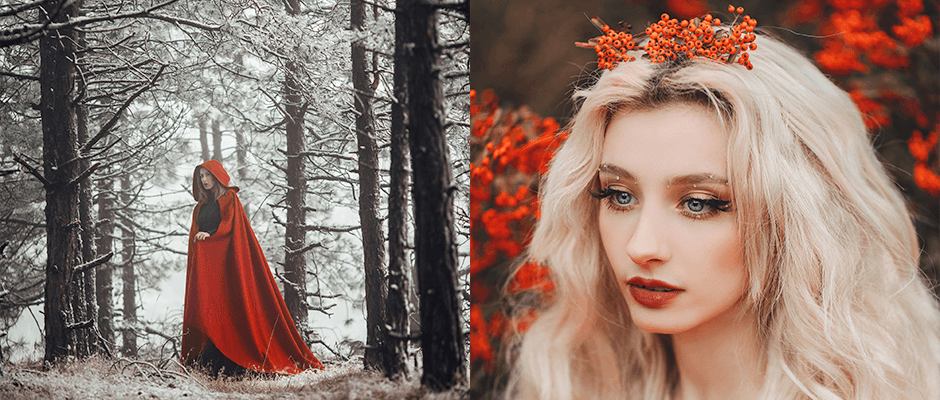 Jovana Covers 3 Photoshoots in 3 Locations Over 3 Days (Value: $1,295)
Day 1: Using Smoke to Make Mystical Photos
Jovana shares her wealth of experience in using special effects and natural light to transform a photo from ordinary to extraordinary.
Concept: Smoke as a Special Effect
Location: Garden
Lighting: Natural Light
Model: Woman in Colorful Dress
Key Props: Leaves, Wooden Boat, Smoke Bomb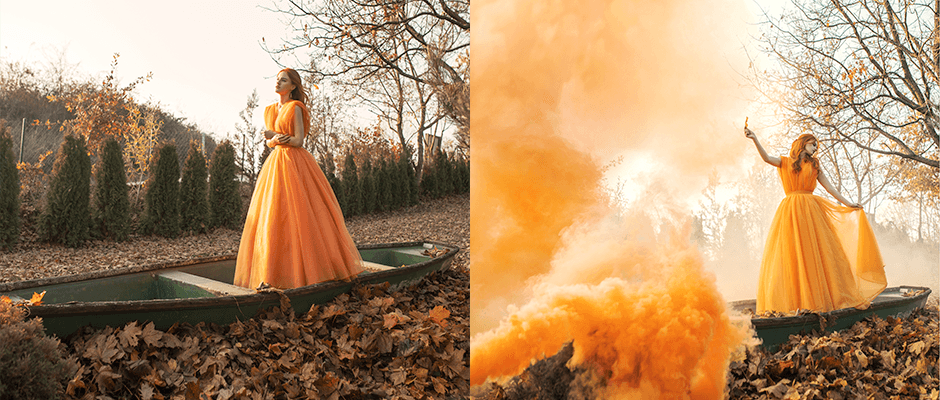 Day 2: Using Flower Crowns to Shoot Fine Art Photos
Flower crowns are a common theme throughout Jovana's photos as they allow her to add a unique twist to a classic portrait.
Concept: Unique Portraits with Flower Crowns
Location 1: Living Room
Location 2: In The Woods
Lighting: Natural and Artificial Light
Model: Woman With Interesting Hair
Key Props: Flower Crown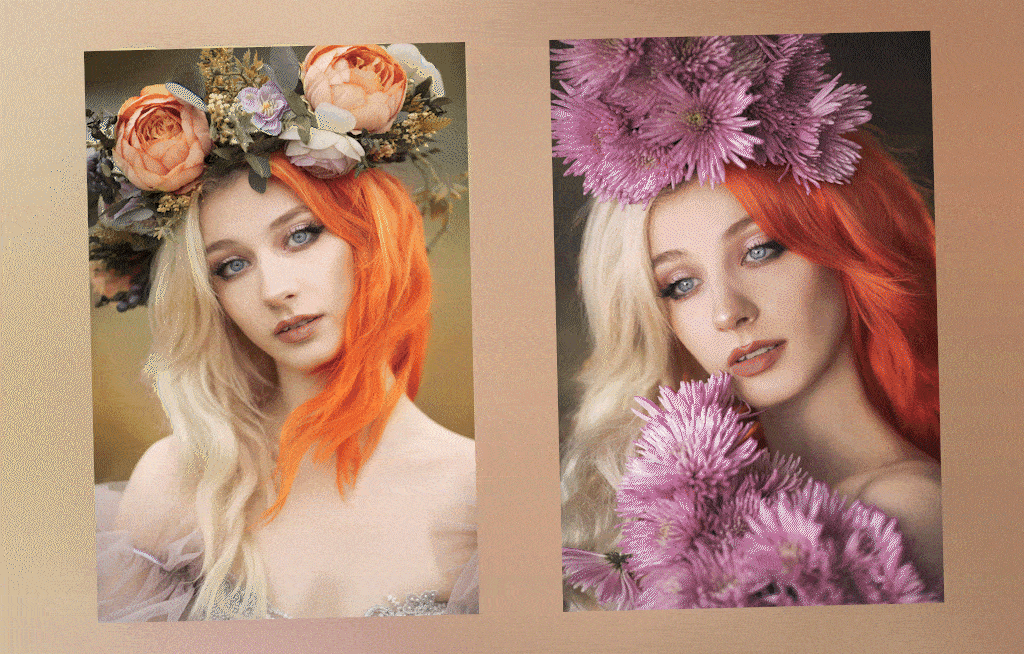 Day 3: Submerging a Model in Water for a Dreamy Photo
Jovana loves to combine everyday items in an unusual way to capture unique portraits. And this flowery bathtub concept is one of her favorites.
Concept: Using a Bath for Submerged Portraits
Location: Bathroom
Lighting: Natural and Artificial Light (Simple LED)
Model: Woman in Waterproof Makup
Key Props: Bathtub, Flowers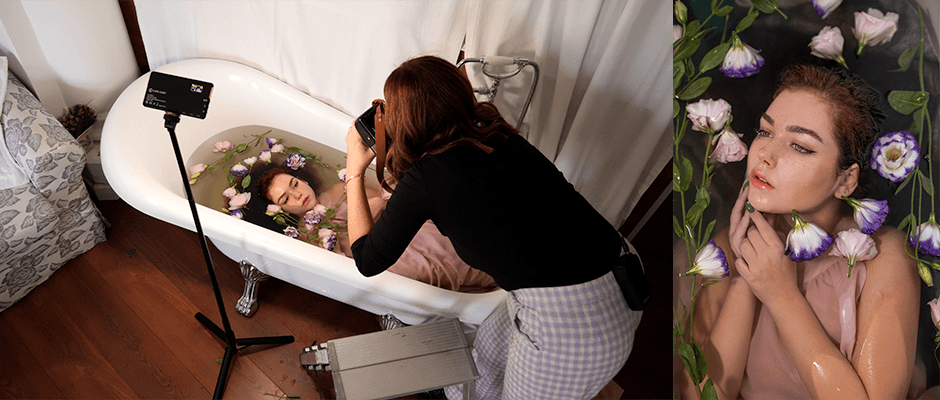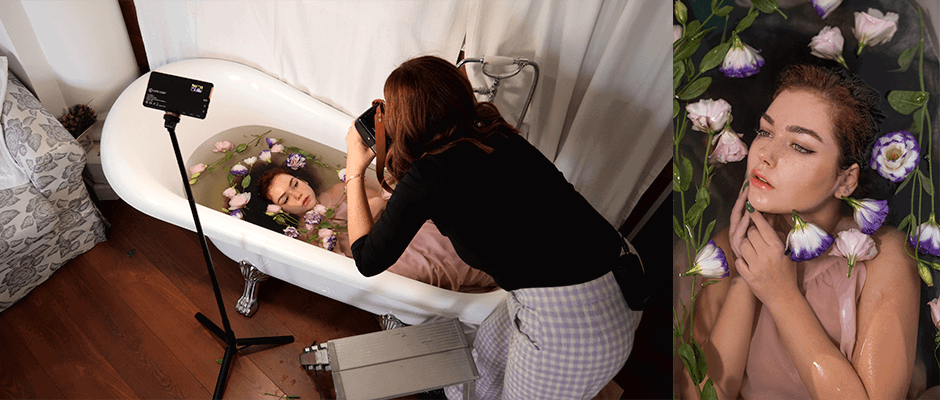 Jovana is no stranger to teaching her style of photography. Her workshops have produced hundreds of happy students with stunning photos. Here's a few of them…
"Even days after the workshop I cannot stop writing down my ideas I want to realize..."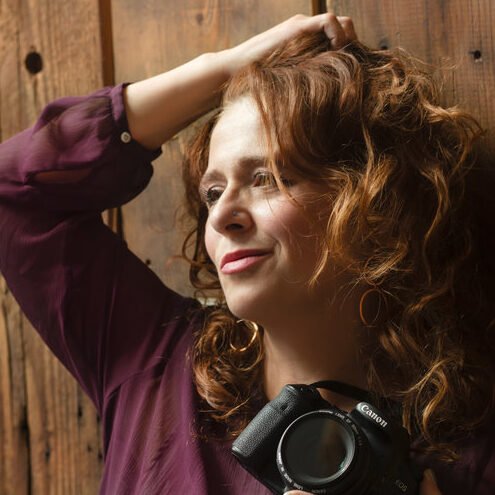 Ronne Pierce
I was fortunate enough to do an online one-on-one workshop with Jovana. She was so nice and very inspirational. I learned many tips and tricks in Photoshop as well as the best way to plan for conceptual, storytelling photoshoots.
She was very patient and answered all of my questions and the time just flew by while we discussed everything from dresses to models, to set design. I am at a crossroads in my photography journey, and Jovana gave me so much to think about and so much inspiration.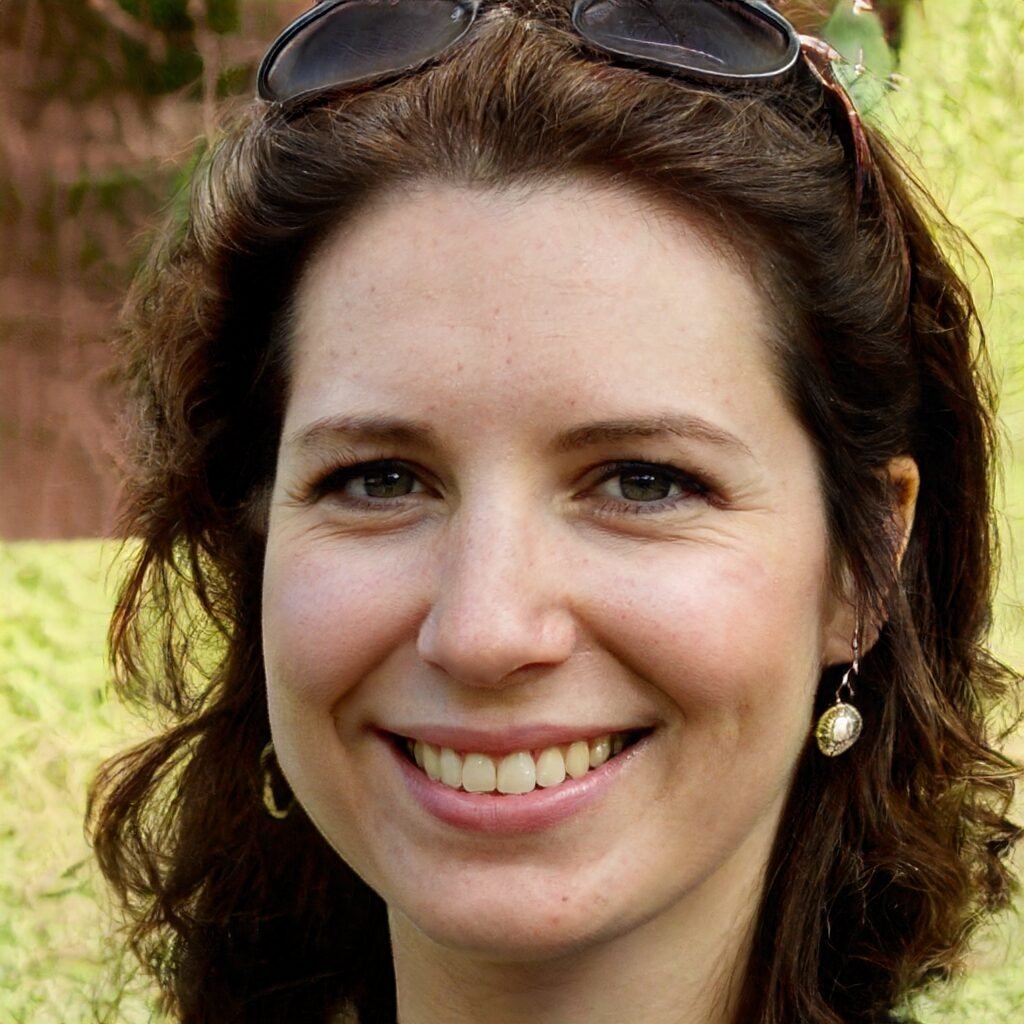 Rina Maggini
Jovana's workshop was amazing! From theory to shooting and final editing time. Jovana was guiding us all the way to the final results and I was amazed at what I was able to achieve in only a few hours.
She is super kind, she inspired my enthusiasm with her passion and energy. Even days after the workshop I cannot stop writing down my ideas and projects I want to realize.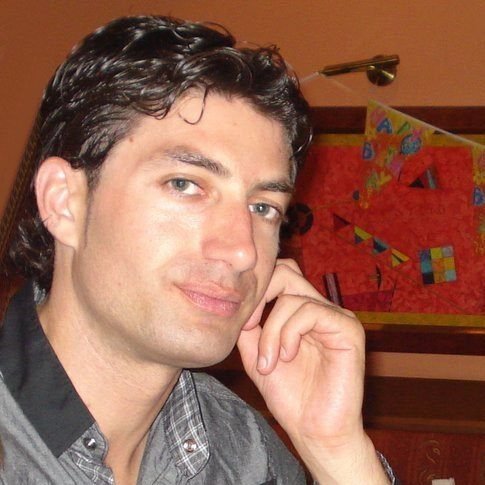 Hristo Shturov
When I signed up for the Photoschool conference, I really hoped that there would be a portrait photography workshop. Luckily for me, there was… the author turned out to be a magical lady who immersed me in a fairytale world, through the magical shots she creates. The workshop itself for me was an inspiring and groundbreaking experience that gave me a powerful push to create.
@jovanarikalo

@jovanarikalo

@jovanarikalo

@jovanarikalo

@jovanarikalo

@jovanarikalo

@jovanarikalo

@jovanarikalo

@jovanarikalo

@jovanarikalo

@jovanarikalo
Each Photoshoot Follows These 5 Steps for Enchanting Portraits
Step 1: Creating The Concept
Jovana captures extraordinary portraits with fairytale concepts.
In each workshop, she will show you how she gets inspiration from nature through flowers, animals, water, and smoke…
You'll then discover how she builds on this inspiration to create spring-infused portraits, forest fairies, and underwater mermaids.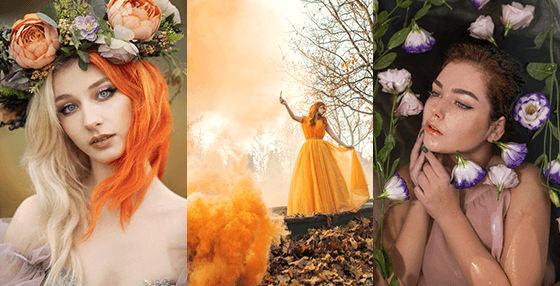 Step 2: Camera & Lighting
When shooting portraits, the lighting is much more important than the camera you use (you can even use a smartphone).
And the lighting doesn't have to be difficult either, because Jovana will walk you through her approach to utilizing natural light.
She does occasionally use continuous LED lighting when shooting indoors, which we cover in several of the course videos.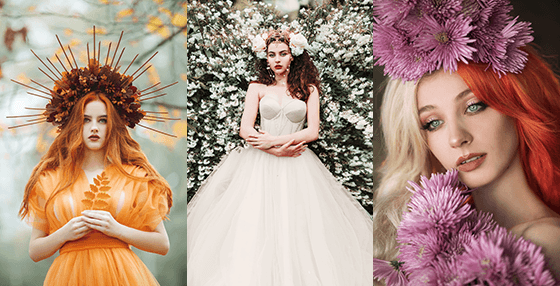 Step 3: Working with Models
A well-posed model will make or break your photo.
And whether your model is experienced, or shooting for the first time… it's important that you understand how to pose them.
Jovana will show you how to share your concept, make them feel comfortable, and prompt the poses you're looking for.
This is an essential part of achieving her signature style.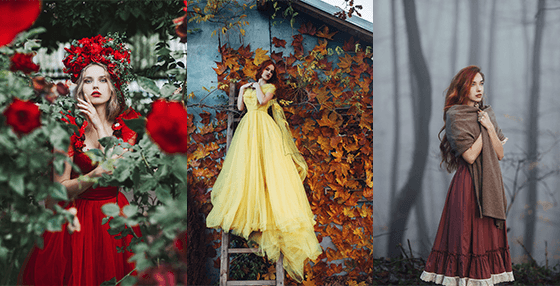 Step 4: Shooting The Scene
Now that you have your concept, gear, lighting, and model… It's time to start shooting your scene.
Jovana has never shared this process outside of her private workshops before. But in this course, you'll get a first-hand look at how she works.
You'll get to see behind the scenes of three different workshops as she:
Styles the scene… poses the model… plays with props… and adjusts her composition…
This eye-opening process reveals exactly how Jovana shoots her unique photos.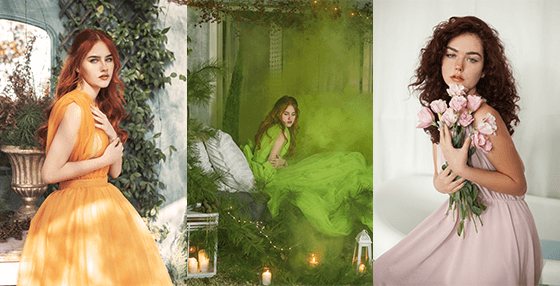 Step 5: Perfecting in Post-Processing
As a portrait photographer, you know that there is no finished portrait photo without post-processing.
Whether you love it or hate it, there's no way around it. But… editing doesn't have to be a tiring chore.
Jovana will walk you through how she uses simple tools like skin smoothening, curves, and cropping, to make her final images pop.
What else is included?
1
New Shoot Added: Combining Creative Concepts (Value $249)
Mixing creative concepts is like mixing paint: you can have too much of a good thing.
Blue and red mix into a beautiful purple. But if you add yellow, you'll get a boring brown…
It's all about balance.
Once you've been through the three workshops in the course, combining the ideas is the next step.
And when we discussed this with Jovana she agreed that the details matter. She even offered to film another workshop on the topic.
So we called a model back and filmed this bonus shoot for you.
Jovana walks you through her entire process from concept to post-processing.
Grab this limited-time bonus now before it's gone!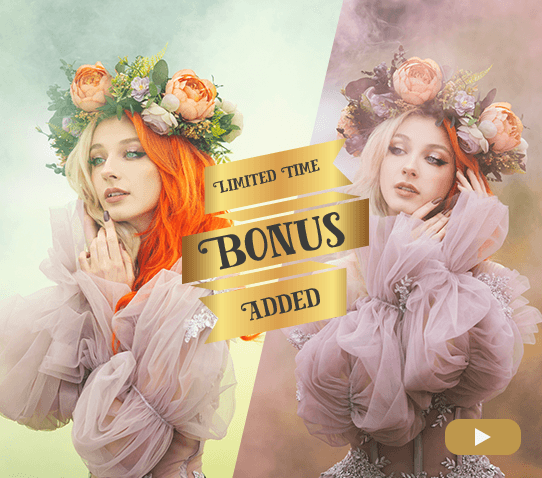 2
Bonus #1: Making Flower Crowns (Value $99)
A signature element of Jovana's enchanting portraits is the use of vibrant flower crowns.
They highlight a season, add complementary colors, and create a fairytale look. 
And if you know how to make them… they only cost a few dollars!
All you need is a headband and some flowers from your garden.
In this detailed bonus video, Jovana shows you how she creates flower crowns in less than 30 minutes.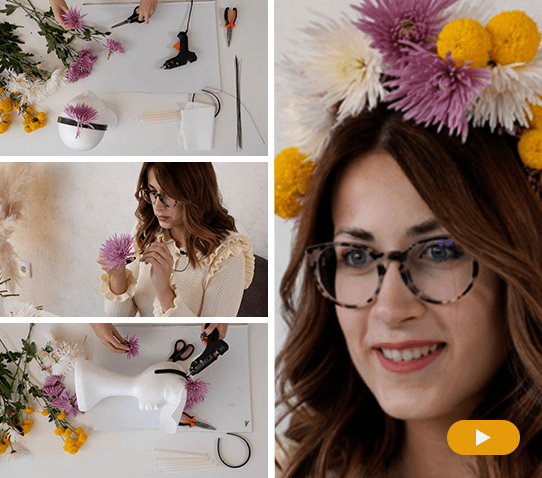 3
Bonus #2: Seasonal Inspiration Guide (Value $99)
Jovana is inspired by the colors of nature, and it's all reflected in the portraits she takes.
Bright colors of spring, vibrant colors of summer, warm tones of fall, cold colors of winter.  
Over the years, Jovana has taken notes on the locations, outfits, flowers, props, and colors that work best with each season.
And we're sharing all of this with you in this exclusive bonus.
Use these four cheat sheets to inspire your creative portraits.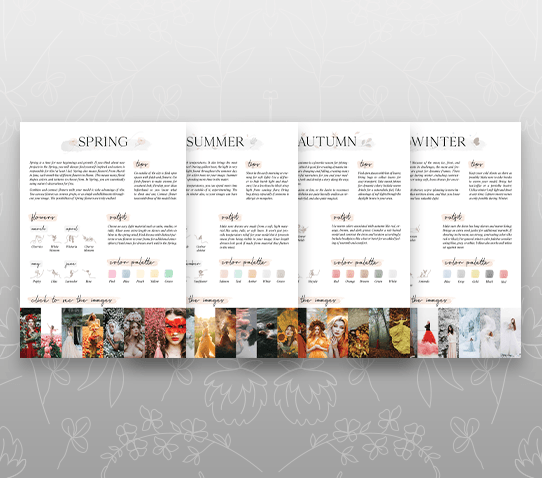 I stand behind every product we offer. And having planned and commissioned this video course, I'm happy to put the ExpertPhotography name on it.
So I'm putting my money where my mouth is with these two guarantees:
Guarantee #1: If you don't think Fairytale Portraits is the best $99 you've spent on your fairytale portrait photography… send me an email. I'll provide you with a full refund.
Guarantee #2: If you DO what's recommended, and your results aren't great, I'll refund double your money. All I ask is that you give it an honest effort. How's that for fair?
And these guarantees are good for 90 days after purchase!
Here's The Amazing Deal We've Put Together
We've created a course on fairytale portrait photography that works for portrait photographers (even beginners).
And to make the method as easy as possible, the course contains projects that can be achieved with any camera or equipment you own.
Normally this could cost well over $1,000.00, but we're offering unlimited access for a fraction of the price…
Fairytale Portraits
Capture Nature-Inspired Portraits
The entire course contains:
Value
Introduction to the Course (3 Videos; 13 Minutes)

$49.00

Set Up and Preparation (2 Videos; 10 Minutes)

$99.00

Workshop 1 – Flowers & Crowns (9 Videos; 112 Minutes)

$349.00

Workshop 2 – Smoke & Lanterns (12 Videos; 194 Minutes)

$399.00

Workshop 3 – Water Photography (11 Videos; 107 Minutes)

$399.00

Workshop Summaries (37 Pages)

$99.00
Plus... you're also getting these powerful bonuses:
Combining Creative Concepts (2 Videos; 30 Minutes)

$249.00

Making Flower Crowns (Tutorial)

$99.00

Seasonal Inspiration Guide

$49.00
A combined value of $1,791.00
But you won't be paying $1,791.00 today. You won't even be paying $299.00. Or even half of that.
It's Yours Today For Just $99

🔥
But hurry! Only the first 500 copies are discounted!
Save an amazing $1,692.00 before the countdown ends.
Get Instant Access to:
"Fairytale Portraits"
Yes, I want it! I want access to this course right now!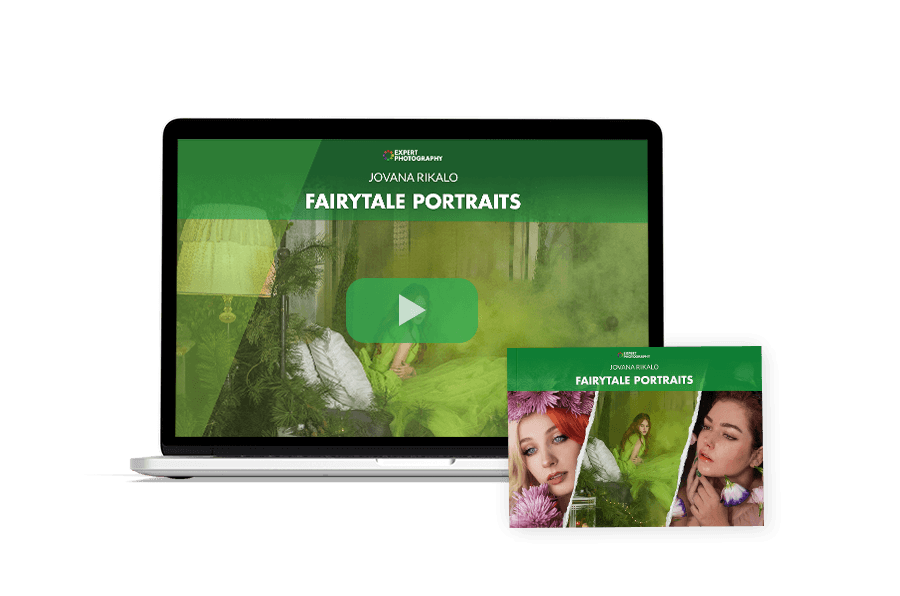 Sale Price:
Your payment is 100% secure.
But There's A Catch (Please Read This Carefully)
When we release a new product, we always discount the price for the first 500 people. But it's 500 people only.
For that reason, time is very much "Of the Essence"… I can't stress the time-sensitiveness of this offer enough.
Not only will the 500 courses go quickly, but at that point, the $1,692 discount will expire. And I'm taking the bonuses away too.
Why? The reduced price is to celebrate the launch of the new course. The value of the course is far higher. It doesn't make long-term sense to sell it for such a low price.
Jovana is the Industry Leader… Don't Miss Out!
Jovana filmed this video course under my brief:
"Show us how to capture fairytale portraits with tips that portrait photographers (even beginners) could easily follow."
If you take her advice, you can avoid unsuccessful photoshoots and save money on expensive ads. And you will capture nature-inspired fine-art portraits that attract clients themselves.
So it's decision time: You can either continue taking photos like you always did… Or you can take Jovana's advice, rapidly improve your portrait photography, and sky-rocket your business.
This simple $99 video course is the only thing standing between you and success in the portrait photography world.
Jovana's methods have worked for hundreds of people like you, and it's 200% guaranteed so you have nothing to lose.
It's a no-brainer.
Yours Truly,
Josh Dunlop
Founder, Expert Photography
P.S. – You're getting everything you need to get started with fairytale portraits, AND you're getting the Combining Creative Concepts, the Making Flower Crowns, and Seasonal Inspiration Guides for FREE. But remember – 500 is the magic number.
Questions?
Who is ExpertPhotography?
ExpertPhotography was founded in 2011 by Joshua Dunlop.
Since then ExpertPhotography has grown into the world's largest photography education website with a variety of online courses, ebooks, cheat sheets, presets, and more.
Everything we do here is to make the process of learning photography easier, so you can experience the same joy we do.
We've taught photography to 140,000+ very happy and satisfied students over the past 11 years.
Photography has changed our lives, and we hope we can help it to change yours too.
How long is the video course?
The video course includes 40 videos. But it's cut down to powerful, bite-sized pieces so the course itself is 4 hours 31 minutes. You don't need to watch the workshops all at once, or even in order. Simply pick a workshop that interests you, and read its workshop summary to get started.
May I see the course contents?
Sure, we have 40 videos, covering:
Introduction
Course Introduction
Interview with Jovana
Studio Tour
Setup and Preparation
Gear Overview
Location Scouting
Workshop 1 – Flowers & Crowns
Theory
My Works
Clothes & Model
Gear & Accessories for Studio and Outdoor Photography
Flower Crown Queen – Indoor Photoshoot
Forest Fairy – Outdoor Photoshoot
Image Selection
Flower Crown Queen – Editing
Forest Fairy – Editing
Workshop 2 – Smoke & Lanterns
Theory
My Works
Tips for Natural & Artifical Lights
Safety Tips – Using Smokebombs
Lost Princess – Outdoor Photoshoot
Sea of Leaves in Orange Mist – Outdoor Photoshoot
Sleeping Beauty – Outdoor Photoshoot
Image Selection
Lost Princess – Editing
Sea of Leaves in Orange Mist – Editing (Part I)
Sea of Leaves in Orange Mist – Editing (Part II)
Sleeping Beauty – Editing
Workshop 3 – Water Photography
Theory
My Works
Clothes Tips for Water Photography
Tips for Water Photography
Flower Girl – Indoor Photoshoot
Mermaid in the Sea of Flowers – Indoor Photoshoot
Underwater Mermaid – Indoor Photoshoot
Image Selection
Flower Girl – Editing
Mermaid in the Sea of Flowers – Editing
Underwater Mermaid – Editing
Bonuses
Combining Creative Concepts – Outdoor Photoshoot
Combining Creative Concepts – Editing
Making Flower Crowns
How much experience with photography do I need to have to get started?
It's helpful to understand how exposure works, but aside from that, everything you need to know is covered in the video course.
How long does it take to capture each image?
Setting up, capturing, and editing the images take up 2-3 hours only, depending on how much you'd like to experiment with the concepts Jovana will show you in the video course.
What additional gear do I need?
All you need is your camera, and it doesn't have to be particularly advanced. An entry-level DSLR and kit lens will be perfect for the job. Or if your phone has a good camera, that would work well too. For some of the videos, you'll want to have an additional light source, like an LED light, but these are very inexpensive and easy to find.
How much post-processing do I need to do?
Jovana uses a few simple Photoshop tools to transform her images, but she walks you through exactly what you need to do to achieve the same results.
Does this course include free software?
No, but if you have a subscription to Adobe's Photo Plan (Lightroom), you'll find that you already have access to Photoshop.
Is this an online course or will you send me DVDs?
This is an online course only. This enables you to access the course immediately, and it enables us to easily add new videos as requested.
Does the course expire or will I have lifetime access?
You will have lifetime access and the video downloads ensure that you can watch them on any device, at any time.
What's your refund policy?
You can get a full refund within 90 days of your purchase – no questions asked.