Attention: Photographers, Creative Souls, Art Lovers...
Create Mind-Bending Digital Collages in Photoshop in 15 Minutes or Less
(30 Projects with Stock Photos & Simple Techniques)
If there was a simple way to transform your photography with stunning digital collages… would you be interested?
What if you could easily add an abstract, mysterious, or dreamy look… with just a few techniques?
And what if the whole process could be done in Photoshop in 15 minutes or less?
My name is Josh Dunlop, and today I will show you how to create images that are so creative and so surreal that your friends will beg you for prints…
Check out these two photos…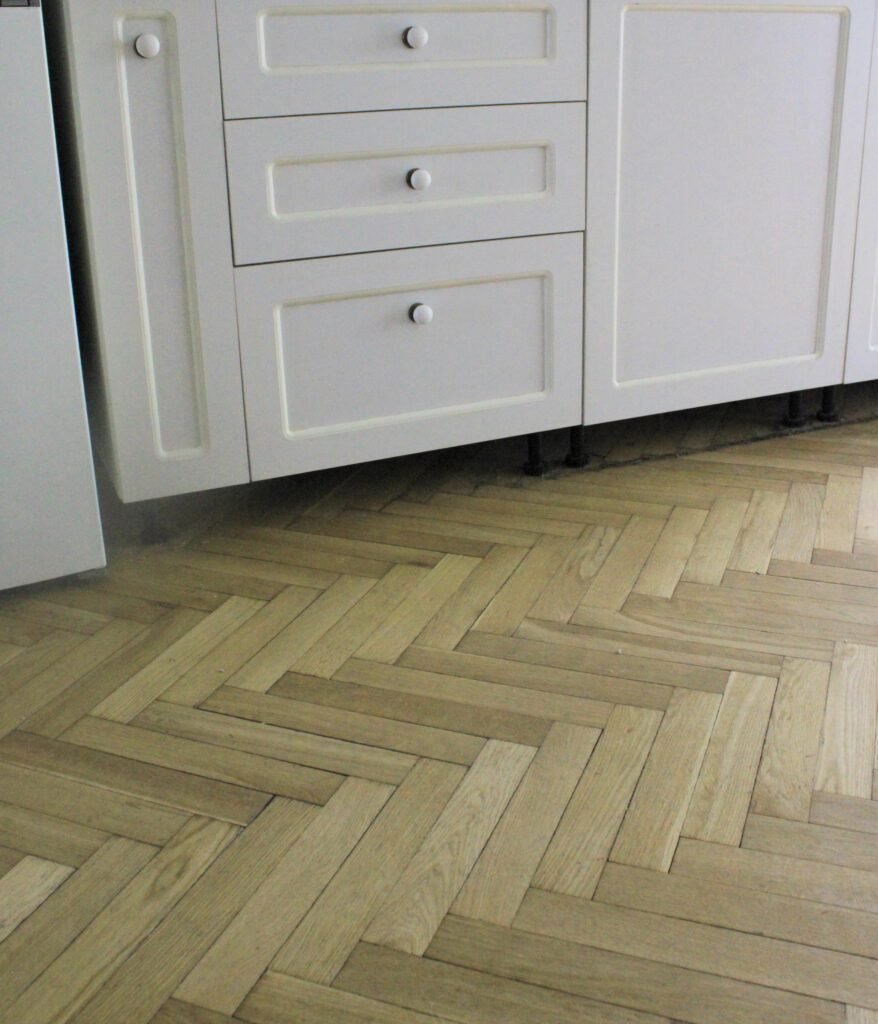 This photo looks like it was taken by accident…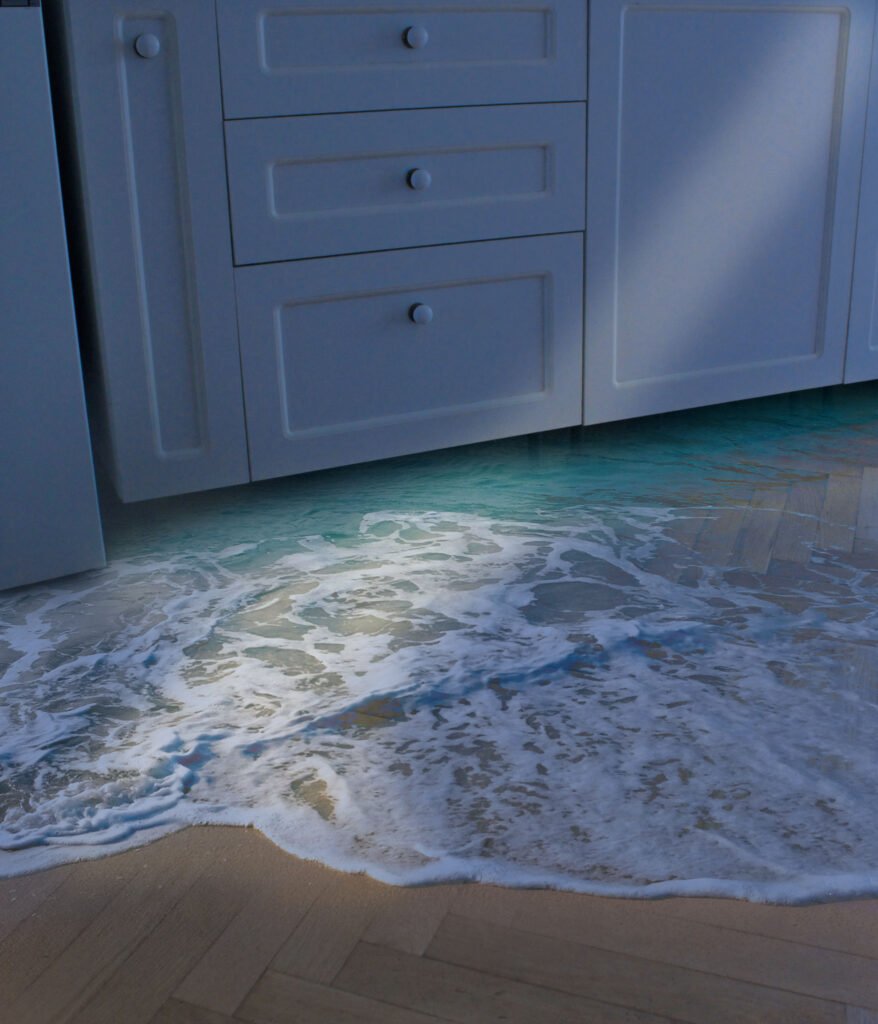 This is the same photo 15 mins later. It's been transformed into a surreal photo collage…
This transformation was done by my friend, Anna Maghradze. She's been creating surreal photo collages like this for years.
I love her style because she can take an ordinary photo and make it extraordinary.
All she needs is an idea, some photos, and a handful of simple Photoshop techniques.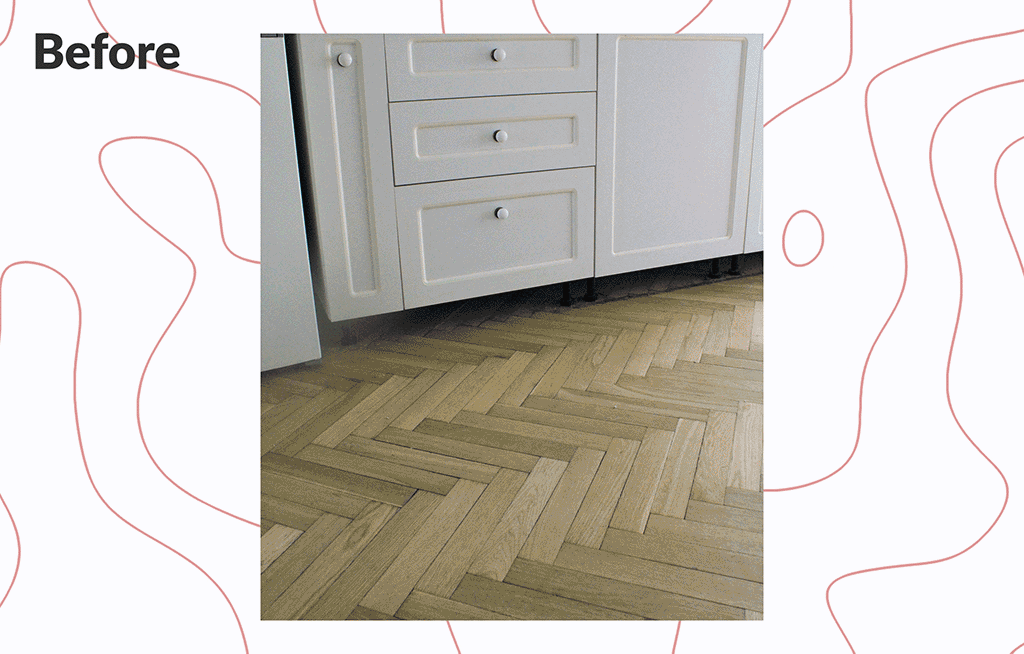 When I asked Anna how it was done, she was more than happy to share her techniques with us…
Meet Anna Maghradze, The Salvador Dalí of Surreal Photo Collages
Anna transforms fluffy clouds into heaps of whipped cream… sheds light on parallel universes… and camouflages trees as fierce leopards…
Her style relies on deconstructing reality… and putting its pieces back together to create bizarre scenes.
All from the comfort of her home.
I've tried it myself, and I managed to create some of my most trippy images.
No wonder she has 43,000+ followers on Instagram.
She pioneered a unique style of photography that has inspired thousands of photographers…
She's the Salvador Dalí of surreal photo collages, so it only made sense to join forces and create this…
Introducing: "Digital Dreamworlds"
This 294-page eBook shows you how to capture 30 digital collages that are out-of-this-world.
This includes merging images, creating see-through shapes, changing textures, adding patterns, and more…
While using photos you already own (or stock photos), with 5-7 simple steps per project in Photoshop.
All you need is our eBook and printable "Collage Challenge Cards" (more on those below).
The only limit is your imagination, and with 30 of Anna's best ideas to choose from… you'll never be short of inspiration.
With "Digital Dreamworlds", you'll soon discover:
30 unique projects for creating your parallel reality
Simple ways to use Photoshop to turn ordinary images into dreamy scenes
Easy-to-follow case studies that walk you through each project step-by-step
Free ways to source images for your collages
How to access your imagination to create surreal digital art
The case studies average 7 pages in length, with detailed photos to walk you through every step.
You don't have to read the book all at once, or even in order.
Pick the image you want to create, read through the tutorial, print off the "Collage Challenge Card", and start shooting!
Here's what Anna has to say about her exciting new product:
30 Printable Cheat Sheets for Digital Photo Collages
We wanted to make the process of creating these photos as easy as possible.
So Anna worked with our design team to create "Collage Challenge Cards" for each image.
The process is simple:
Pick a challenge that interests you
Read through the detailed instructions in the eBook
Pull up the single page "Collage Challenge Card"
Follow Anna's prompts to feed your imagination
Take photos for the collage (or use stock images) and open them in Photoshop
Follow the simple editing steps to complete your digital art
The "Collage Challenge Cards" detail how to create each image. This includes suggested backgrounds and subjects, inspiration cues and simple editing steps.
Whether you're a photographer or a creative visionary… these "Collage Challenge Cards" make the process easy.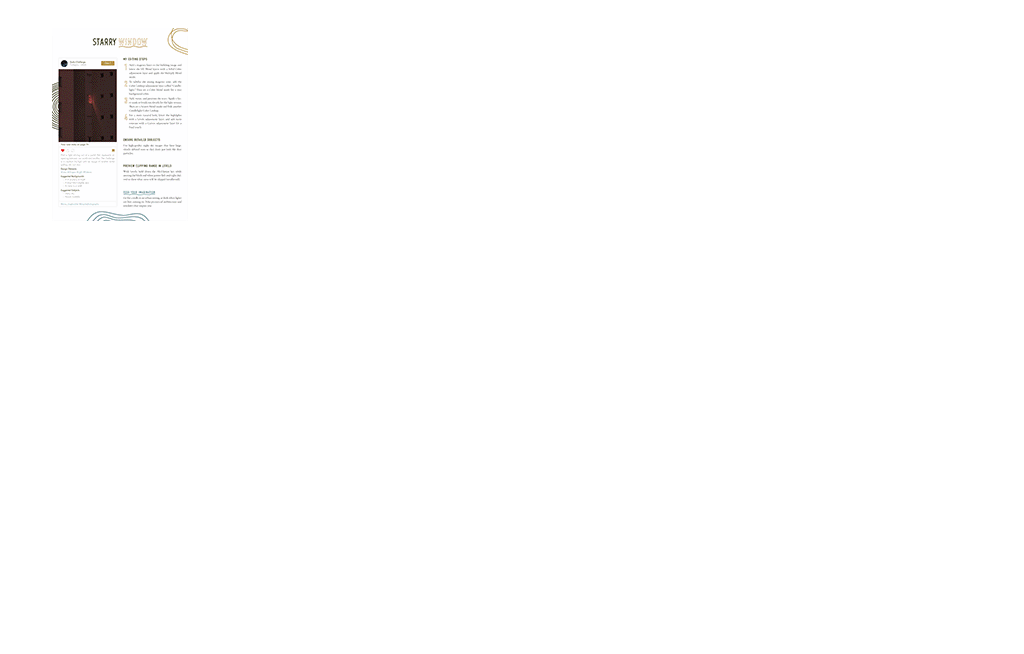 Forget About

Scratching Your Head for Ideas and Spending Hours in Photoshop

You don't need to spend hours in Photoshop or suffer through the search for inspiration.

The truth is, Anna uses only a handful of Photoshop tools across her images. These include blend modes, brushes, masking and adjustment layers.

And with Anna's expert assistance, you'll never be short of inspiration either.

She uses a combination of her own photos and stock images to reimagine reality.

And throughout the ebook, she shares her sources for inspiration… lets you in on the creative concept behind each of her collages… and adds suggested variations for her projects too.

Ensuring you're constantly inspired to create extraordinary photos like these…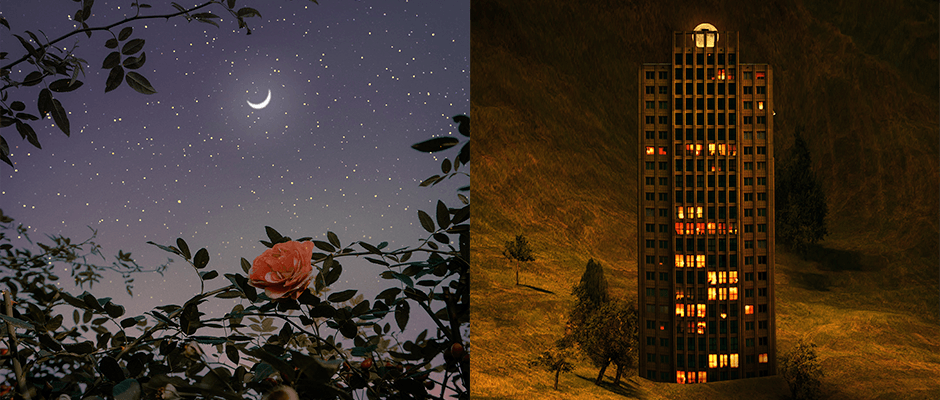 No matter the time, place, or experience level… you can always create unique collages that take you to a parallel universe.
Your eyes will soon be trained to look beyond our reality. And creating unique compositions will be as easy as a few clicks in Photoshop.
Easy Photoshop Techniques for The Coolest Images of Your Life
Picture this.
You have a new way to create impressive photos without leaving your home.
Ideation isn't a problem, because you have dozens of "Collage Challenge Cards" to take inspiration from.
You snap a few photos around your home without stressing over the camera settings.
There's no need to worry if you don't have time to shoot either. You can easily download a few photos from any stock library.
Within minutes, you have the perfect images that will allow you to create thought-provoking and engaging masterpieces…
Before even turning on your computer you already know the fastest and most effective way to transform your image.
You open your photos in Photoshop, and after a few clicks, your photos are extraordinary… captivating… out-of-this-world…
The images are so exciting and fun to create, you can't wait to try the next project.
All you need is a few simple photos and easy Photoshop techniques to produce stunning results like these…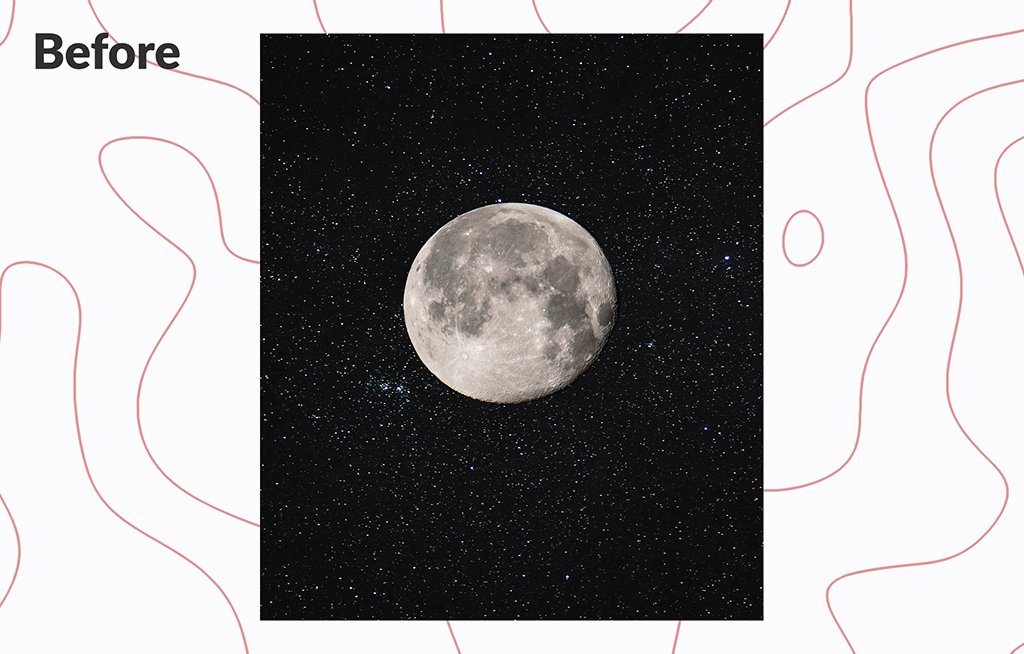 With over 130,000 students, photographers love our training. But don't just take our word for it, check out what some of them have to say about our other training:
"I really love the step by step approach in bite-sized pieces…"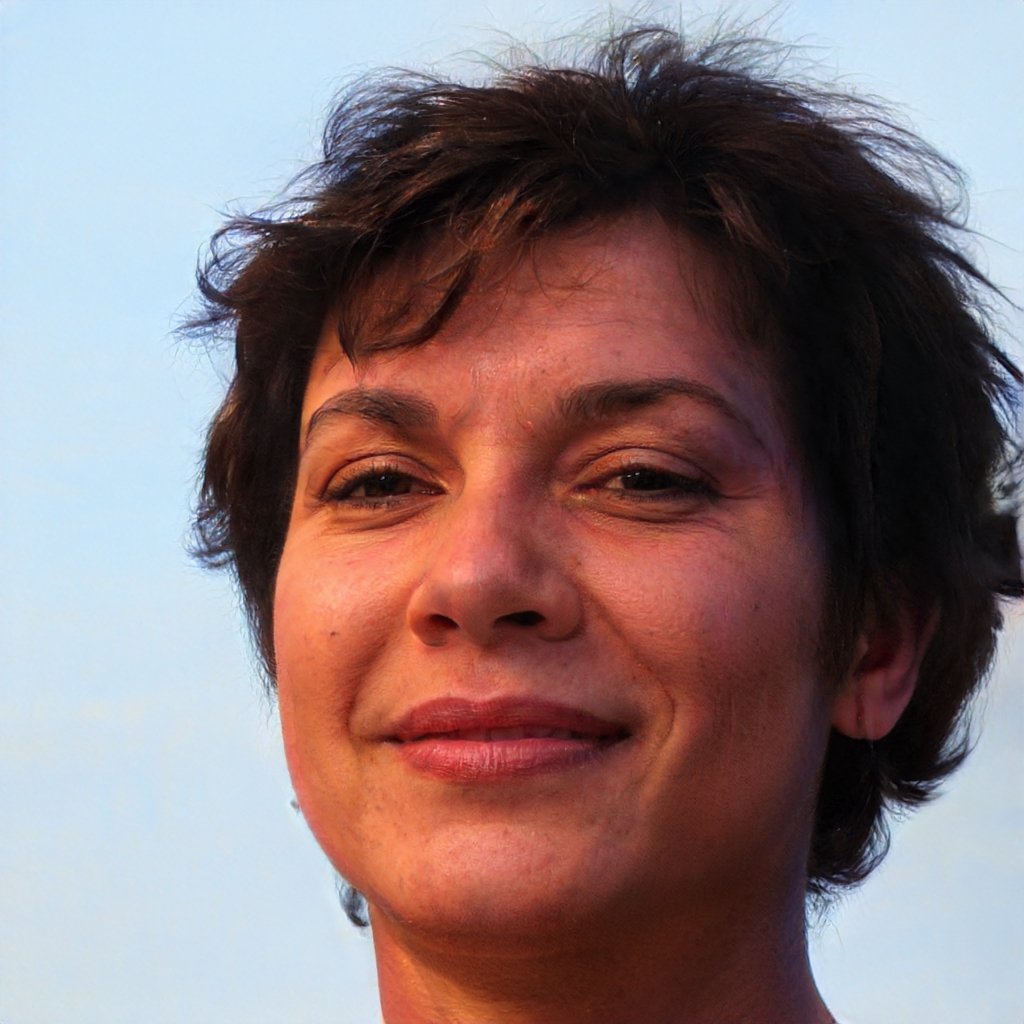 Janine Nimmo
This is a wonderfully easy read, I love the breakdown of what is used in each project, a fantastic teaching/learning tool. This book has me inspired to create my own fine art images. It also is a wonderful reference guide, you don't really need to read from cover to cover, you can jump around and create….. I am thrilled I bought this eBook.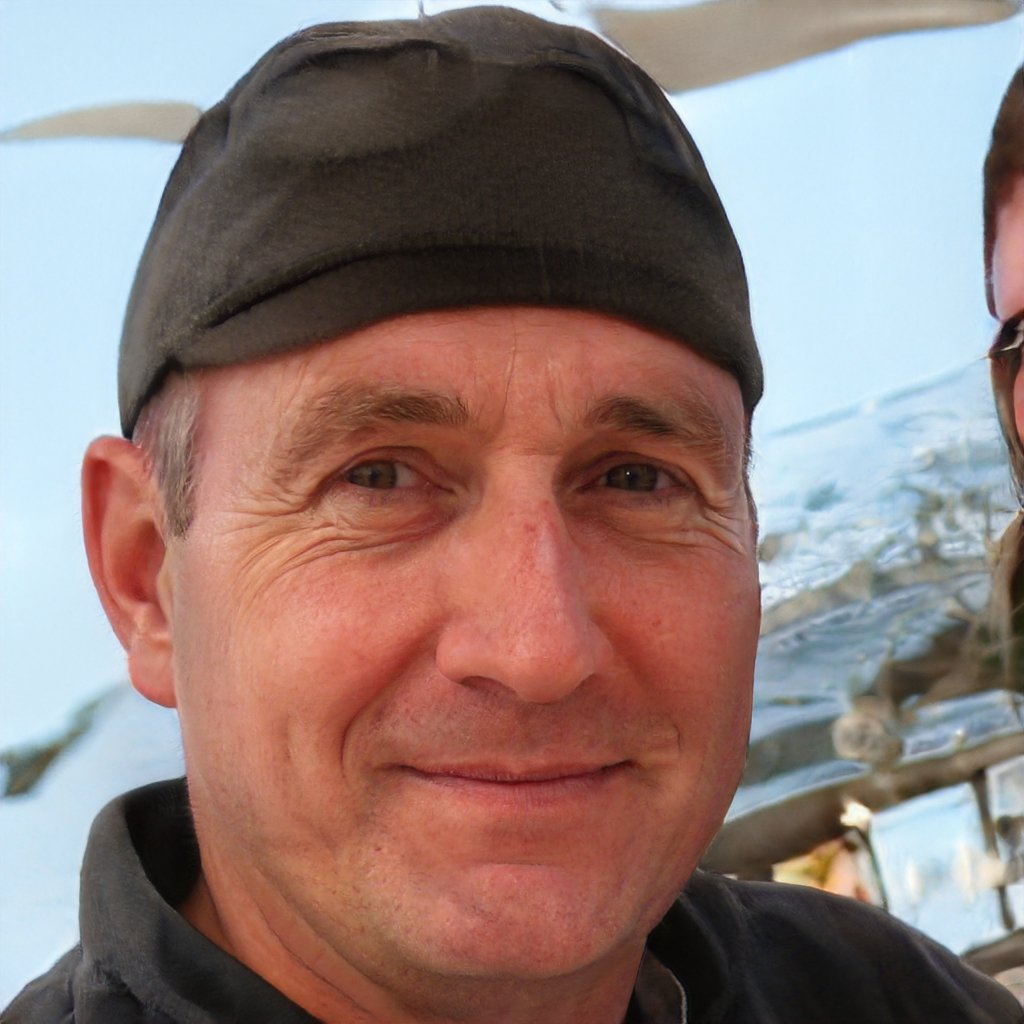 Garth McKay
I really love the step x step approach in bite-sized pieces. The writing was clear as were the examples and supporting images. I feel I have a good foundation to attempt these projects and with practice create my own magic.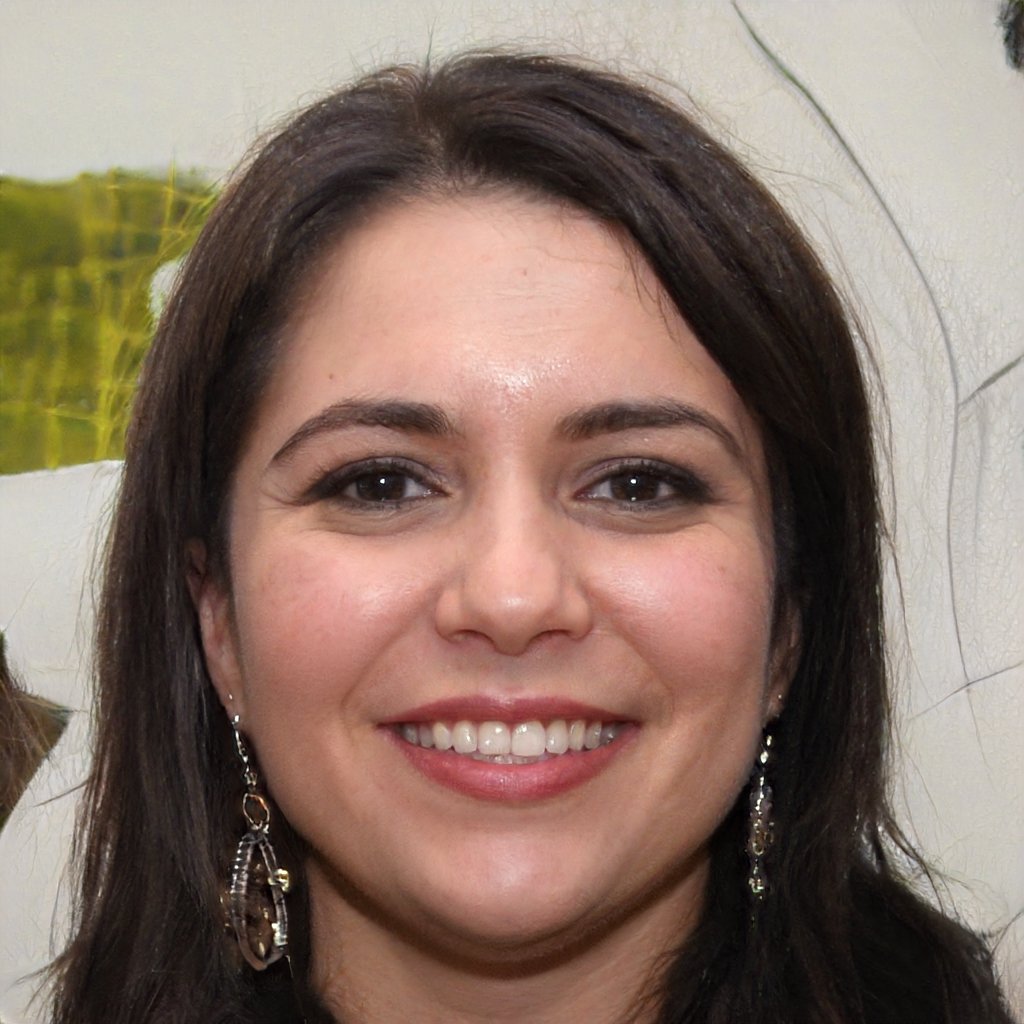 Maria Grondlund
I love the style of the photographs, it's beautiful and inspiring. I find the ebook well designed, with easy-to-understand actionable advice, and I learned things about photo editing and color theory I didn't know before.
6 Modules for Dreamy Digital Collage Photos (Value $199)
1. Dreamy Skies
Did you know that you don't need to be a night sky photographer to create images of the stars?
Anna also uses a handful of stock libraries to source some images. This makes the process of creating collages quick and easy.
In this chapter, you'll discover Anna's creative and editing process from start to finish.
2. Head In The Clouds
As a kid, I used to look for interesting shapes in the fluffy clouds. I did not know it would be useful one day.
In these projects, Anna accessed her childhood imagination to compose surreal scenes like these:
3. Daydreaming
If you've ever caught your mind wandering during a meeting or a class… you'll be no stranger to the dreamy images of this chapter.
Anna will share how she combines a summer memory with her comfy bed, or how she moves her living room into a jungle.
If you want to learn how she does it, make sure you stay awake for this:
4. Building Worlds
In this chapter, you'll find bold silhouettes, moody lighting, and dreamy cityscapes.
Anna will walk you through some simple editing steps like masking out objects… converting day to night… and adding shadows.
5. Natural Dreamscapes
Have you ever seen leopard prints grow on tree trunks? Or poplars' wavy canopies?
In Anna's imaginative world, these are all possibilities.
In this section, you will be applying a mask… using the brush tool… and playing with color tones to take your followers on a mind-bending journey.
6. Surreal Scenes
Have you ever been to a surrealist art exhibition? If not, then scrolling through this chapter could be easily declared as one.
Anna uses Photoshop with such ease as Salvador Dalí used a paintbrush.
In this chapter you'll use wave filters, masking, and the bevel tools to create these bizarre images below:
New Bonus Added: Stock Photo Starter Kit (Value $99)
Anna often uses stock photos to create her images.
So we decided to give you a headstart by picking 200 FREE stock images you can use for the 30 projects…
The photos are arranged into different categories (backgrounds, animals… etc.) so you'll find what you need even sooner.
And if you want more than that, we're also including a list of the 20 best stock photo libraries.
Grab this limited-time bonus now before it's gone and get started right away!
Bonus #1: +3 Quick-Start Projects (Value $99)
Anna always says that you need nothing more than stock photos to create these collages.
To prove it to you, we had her pick photos from DepositPhotos (a leading stock image site) and create 3 brand-new projects for us.
Along with the new guides she has written, we're also providing the stock images for free, courtesy of DepositPhotos.
So instead of sourcing your own images, you can recreate her exact images today.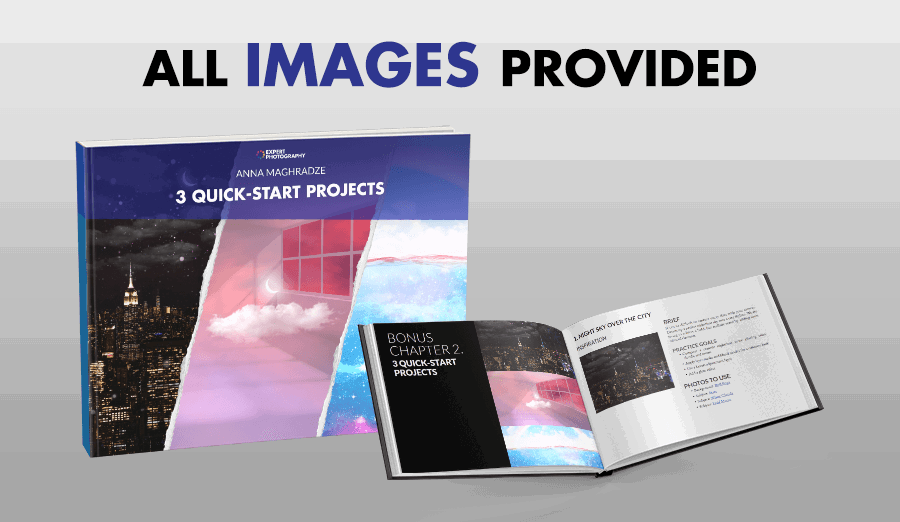 Bonus #2: 7 PSD Files (Value $99)
Anna's signature style relies on Photoshop… but that doesn't have to mean hours of sitting in front of a computer.
Especially if you have her exact footprints to the final images laid out right in front of you.
And even though she has never shared them with anyone… she now kindly provided the original PSD files for 4 of her most popular photos:
Babel, Heaven and Hell, Lemon Dream, Starry Night
As well as the Photoshop files for the 3 Quick-Start Projects above.
Following her exact steps on editing a photo will speed up your process.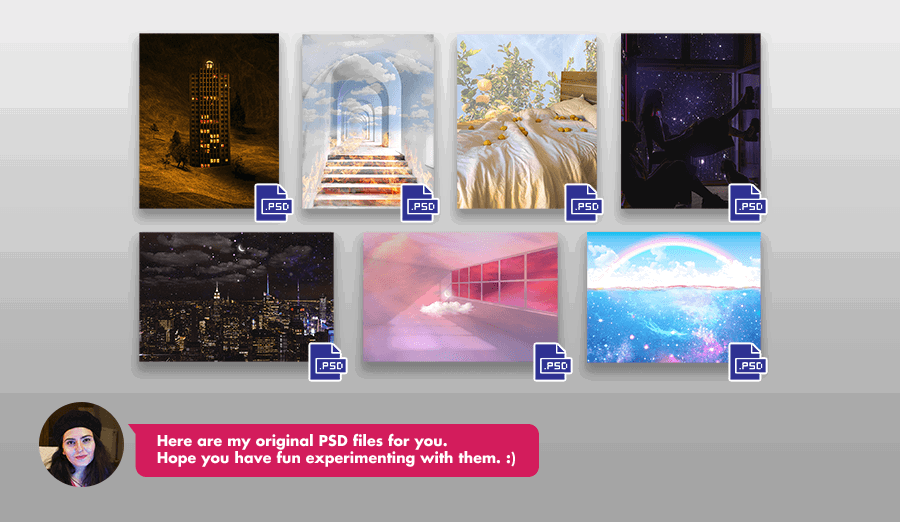 Bonus #3: Creative Collage Generator (Value $99)
What if there was a fun and easy way of coming up with ideas for your next project?
All you need is our 'Creative Collage Generator' game to choose the concept.
Roll the dice 3 times, and pick the corresponding background… subject… and characteristic for your collage.
Or simply print out the cards, and pick one from each pile.
There are 216 possible combinations in this game to keep you firing on all cylinders!
Here's The Amazing Deal We've Put Together
We've created an eBook on digital photo collages that works for any photography enthusiast.
And to make the method as easy as possible, the eBook contains projects that can be recreated from the comfort of your home.
And although the value far exceeds $496.00, we're offering this for a very limited introductory price.
You can get Digital Dreamworlds and three powerful bonuses for…
Only $39.
If Digital Dreamworlds helps you to:
Produce the most extraordinary images of your life…
Capture and create fun collages with simple Photoshop techniques…
Ignite your passion for digital photo collages as a new hobby…
…it will have paid for itself ten times over.
So if you're interested in experimenting with (or advancing) your digital photo collages… and you'd like to have a guide written by a photographer who's a pioneer in the field…
Get Digital Dreamworlds today for only $39.
And you can start creating fun images in a few hours.
Click on the "Add To Cart" button below to get instant access, 100% Risk-Free…
Get Instant Access to:
"Digital Dreamworlds"
Yes, I want it! I want access to this ebook right now!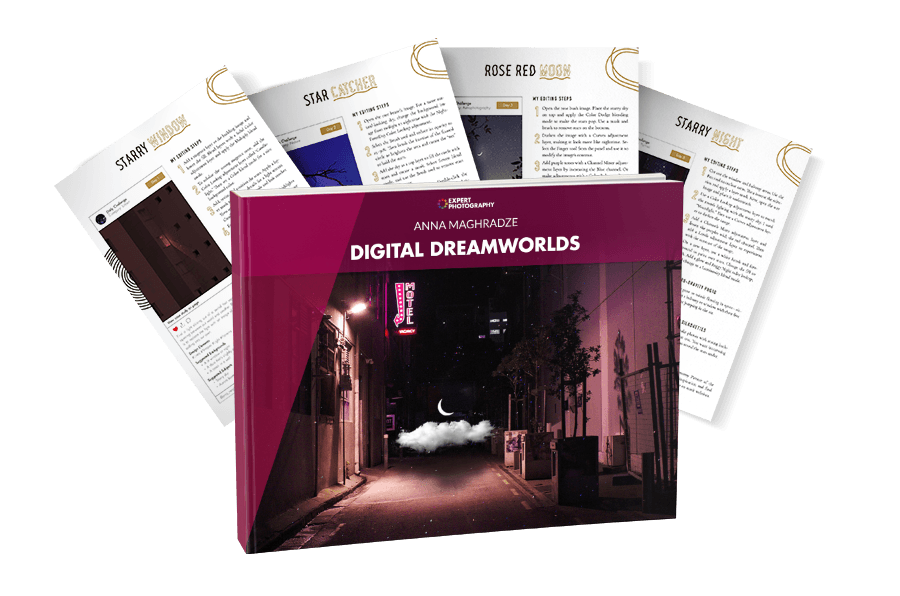 Launch Price:
Add to Cart
But There's A Catch
(Please Read This Carefully)
When we release a new product, we always discount the price for the first 500 people. But it's 500 people only.
For that reason, time is very much "Of the Essence"… I can't stress the time-sensitiveness of this offer enough.
Not only will the 500 ebooks go quickly, but at that point, the $457.00 discount will expire. And I'm taking the bonuses away too.
Why? The reduced price is to celebrate the launch of the new ebook. The value of the ebook is far higher. It doesn't make long-term sense to sell it for such a low price.
And even at this rock-bottom price, you're still entitled to…
I stand behind every product we offer. And having planned and commissioned this eBook, I'm happy to put the ExpertPhotography name on it.
So I'm putting my money where my mouth is with these two guarantees:
Guarantee #1: If you don't think Digital Dreamworlds is the best $39 you've spent on your digital photo collages… send me an email. I'll provide you with a full refund.
Guarantee #2: If you DO what's recommended, and your results aren't great, I'll refund double your money. All I ask is that you give it an honest effort. How's that for fair?
And these guarantees are good for 90 days after purchase!
Get Instant Access to:
"Digital Dreamworlds"
Yes, I want it! I want access to this ebook right now!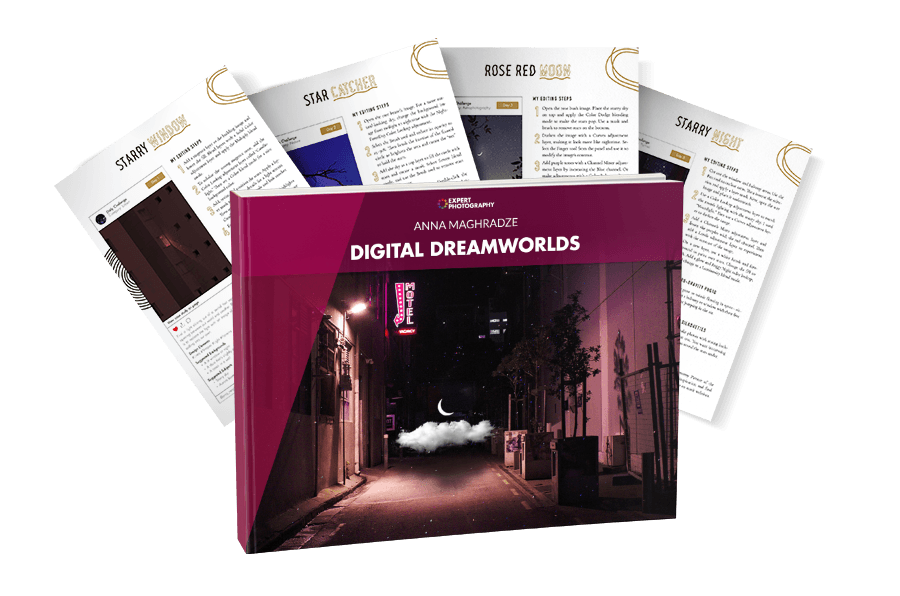 Launch Price:
Add to Cart
Anna is the Industry Leader… Don't Miss Out!
Anna wrote this eBook under my brief:
"Show us how to create digital collage photos with tips that any photography enthusiast could follow."
If you follow her advice, you can avoid mistakes and average results. And take photos that will leave your friends and family captivated.
This simple $39 eBook is the only thing standing between you and the stunning photos you see throughout this page.
So it's decision time: You are free to continue taking photos like you always did… Or you can take Anna's advice and try a new niche to rapidly improve your photography.
Anna's methods have worked for other people like you, and it's 200% guaranteed so you have nothing to lose.
It's a no-brainer.
Click the orange Add-To-Cart button below to get started now…
Get Instant Access to:
"Digital Dreamworlds"
Yes, I want it! I want access to this ebook right now!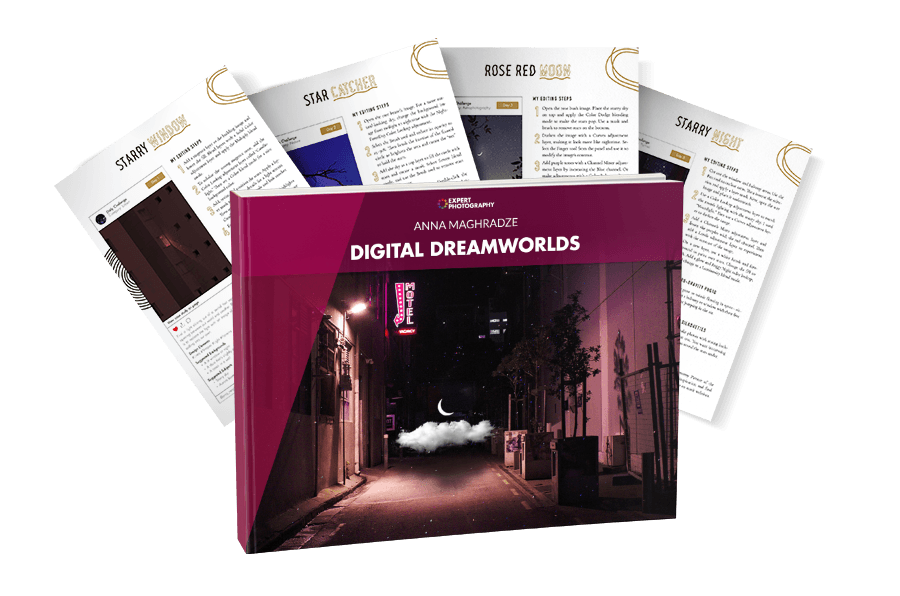 Launch Price:
Add to Cart
Yours Truly,
Josh Dunlop
Founder, Expert Photography
P.S. – You're getting everything you need to get started with digital photo collages, AND you're getting the "Stock Photo Starter Kit", the +3 Quick-Start Projects, the 7 PSD files, and the Creative Collage Generator for FREE. But remember – 500 is the magic number.
Get Instant Access to:
"Digital Dreamworlds"
Yes, I want it! I want access to this ebook right now!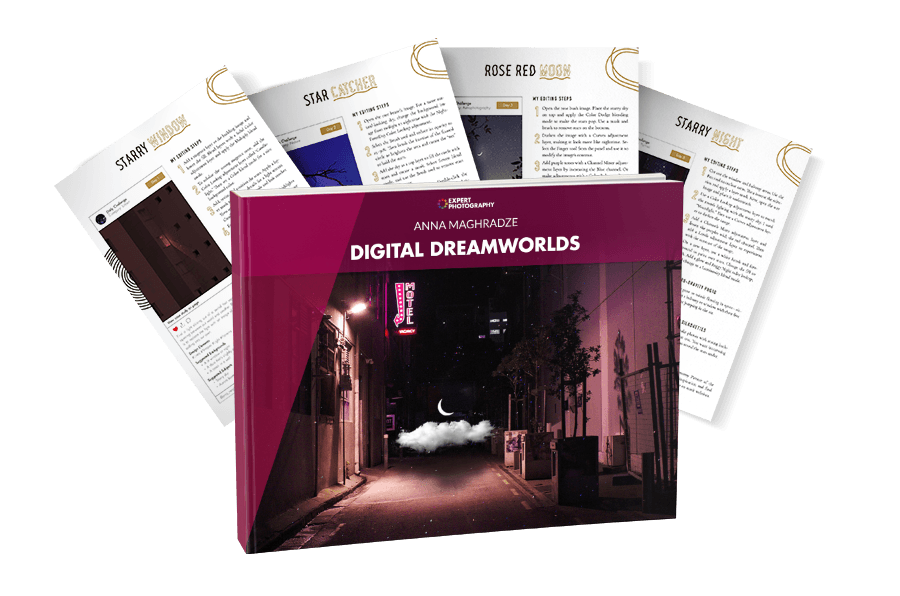 Launch Price:
Add to Cart
FAQ's
How long is the ebook?
294 pages. But you don't need to read it all at once, or even in order. Simply pick an image that interests you, and read the "Collage Challenge Card" to get started.
What's your refund policy?
You can get a full refund within 90 days of your purchase – no questions asked.
Will you send me a physical copy of this ebook to my address?
No, this is a downloadable file only. That means we can keep it up to date and offer immediate delivery.
Does this training include Photoshop?
No, but if you have a subscription to Adobe's Photo Plan (Lightroom), you'll find that you already have access to Photoshop.
How much post-processing do I need to do?
Anna relies on Photoshop to transform her images, but she walks you through exactly what you need to do to achieve the same results. Throughout the 30 projects, she uses only 15 different Photoshop tools… and each collage can be created with 5-7 simple steps.
What additional gear do I need?
All you need is your camera (or a phone with a good camera). Anna shoots mainly with Canon EOS 2000D Rebel T7 and her smartphone. You don't even need a tripod.
How long does it take to create each image?
Each image takes about 15 minutes to edit. But you can continue to experiment for hours with the same concept if you wish.
How much experience with photography do I need to get started?
No prior experience with photography is necessary. You don't even need to own a camera, you can simply use stock photos to get started with the projects in this eBook.
How much experience with Photoshop do I need to create the projects?
You don't need any experience with Photoshop, we'll walk you through every step from start to finish.