Attention: Nature Lovers, Landscape Photographers, and Night Sky Enthusiasts...
How to Capture Dramatic Sky Photos In Your Local Area (With Basic Gear)
+30 Projects You Can Try Today
Launch Ends & Price Increases In:
Would you like to take breathtaking pictures of the sky? Photos that reflect the awesome beauty of mother nature?
As a photographer, you'll know how much luck is involved in finding dramatic skies.
Nature is hard to predict… locations are hard to find… and there's always a time pressure when the sun is setting.
You have probably taken hundreds of photos of the sky… but how many of them are good enough to print?
…What if you didn't have to leave it up to luck to capture frame-worthy shots?
You don't need special locations… You don't even need to fuss about the gear you have – a basic camera works fine…
All you need is a plan. Take a look at these photos…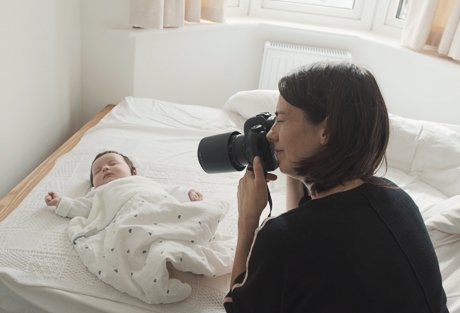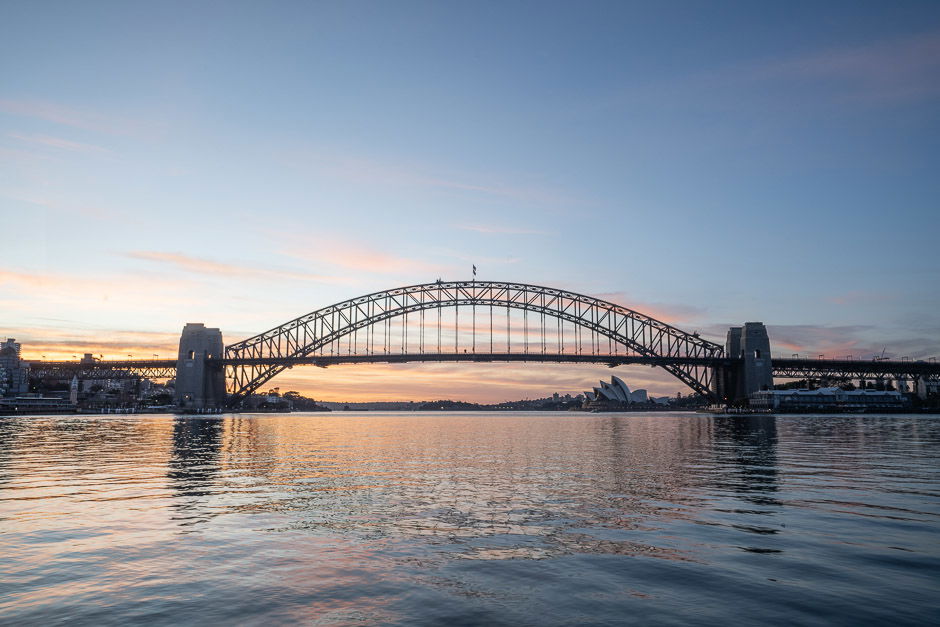 This is a nice photo of a beautiful location. It's ok, but it's not awe-inspiring…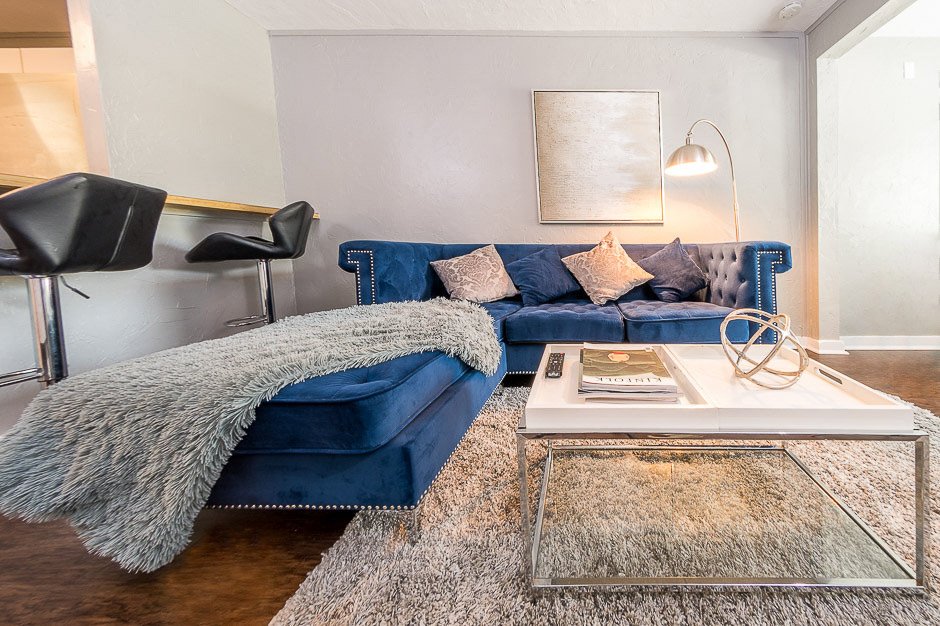 Now, this is a captivating shot! The only difference is the approach…
Meet Jay Daley, The World-Renowned Sky Photographer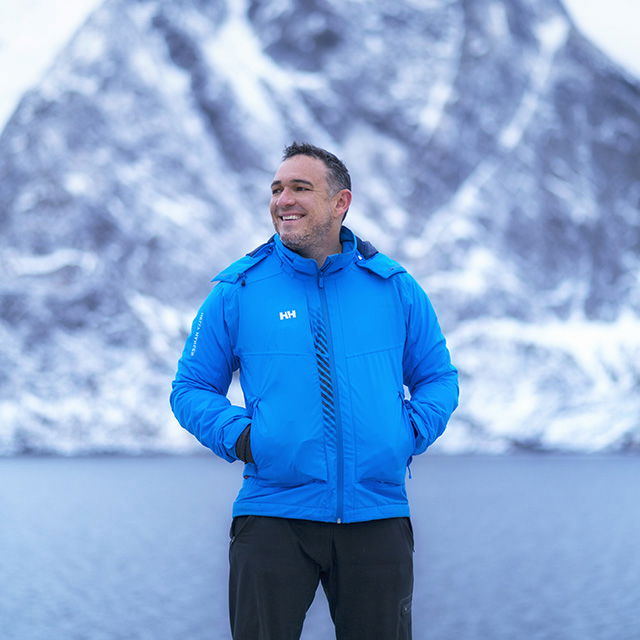 Jay is one of those rare people who changes what it means to be a landscape photographer.
His style relies on preparation to capture stunning photos in his local area. (And around the world).
He shoots firey clouds at sunset… storms brewing over cities… abstract landscapes… and stunning stars at night…
Using nothing more than a simple camera and lens on a tripod.
I tried it myself, and it's so much fun to know you're capturing exciting images that most people can't.
It's no wonder he has 85,000+ followers on Instagram and sells his prints all over the world.
He's the Neil Armstrong of sky photography, so it only made sense to join forces and create this…
Introducing: "Shooting Skies"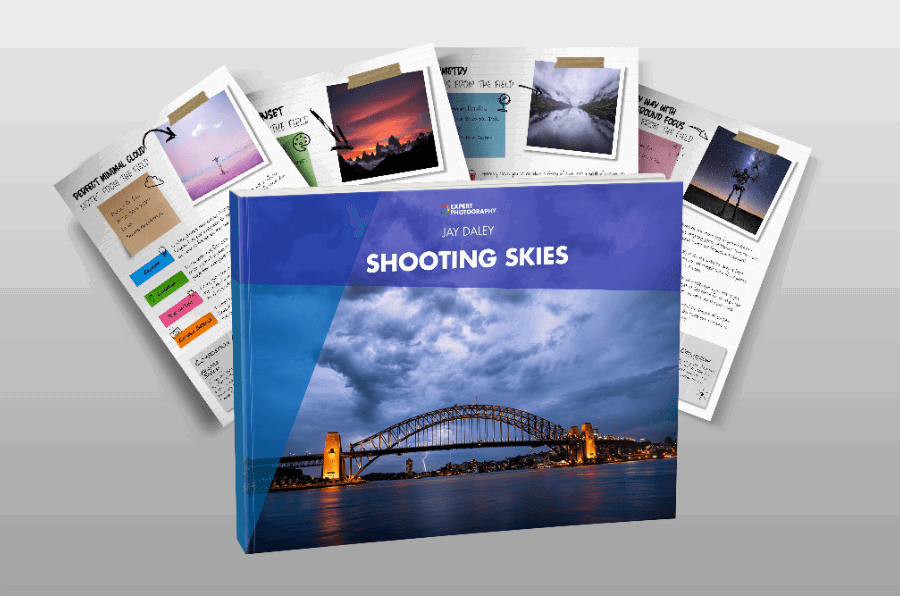 This 172-page ebook shows you how to capture 30 stunning sky photos that are out-of-this-world.
This includes storms, lightning, reflections, sunsets, the Milky Way, and more…
While using gear you already own, in locations close to home.
All you need is our simple handbook and the printable "Notes From The Field" (more on those below).
The only limit is your imagination, and with 30 of Jay's best ideas to choose from… you'll never be short of inspiration.
With "Shooting Skies", you'll soon discover:
Detailed instructions to take stunning photos in almost any weather
Reliable ways to find great locations to shoot from (with one simple app)
Interesting ways to transform a scene with experimental exposures
How to use long exposures to capture bold and colourful photos of the sunset
The best way to use light and colour for vivid and vibrant shots
The case studies in the ebook average 2-4 pages in length, with instructions to walk you through every step.
You don't have to read the book all at once, or even in order.
Pick the image you want to create, read through the tutorial, print off the "Notes From The Field", and shoot!
Here's what Jay has to say about his exciting new product:
30 Printable "Notes From The Field" for Sky Photography
We wanted to make the process of capturing stunning sky photography as easy as possible.
So Jay worked with our design team to create "Notes From The Field" for each image.
Styled like his own hand-written notes, they share everything you need to capture each image.
The process is simple:
Read through the detailed instructions in the ebook
Print the "Note From The Field" cheat sheet
Scout the location, check the weather, and find the perfect time of day
Follow the four powerful composition tips to make your images pop
Replicate the camera settings and SHOOT
The "Notes From the Field" show you exactly how to recreate each image.
Whether you're a Landscape Photography or a Nature Enthusiast… these cheat sheets make the process easy.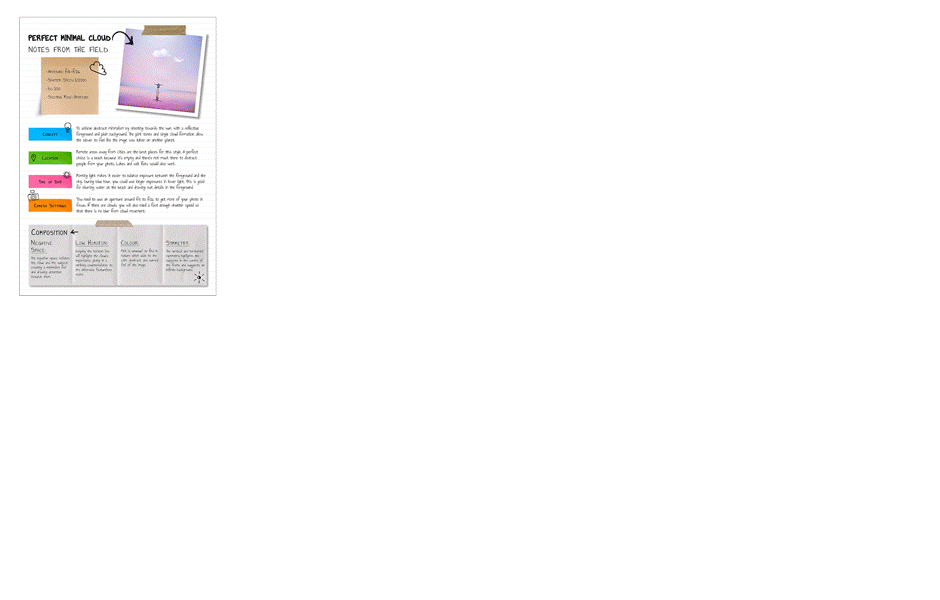 Forget About Complicated Location Scouting and Difficult Weather
One of the most common misconceptions about sky photography is that you need to travel great distances to find dramatic skies…
…or that you have to wait hours for the right weather.
The truth is: unless it's an overcast day, there's no wrong time to shoot the sky.
Nature is unpredictable so waiting for perfection is pointless.
There's opportunity everywhere. A single cloud above a beach, or a storm brewing above a city…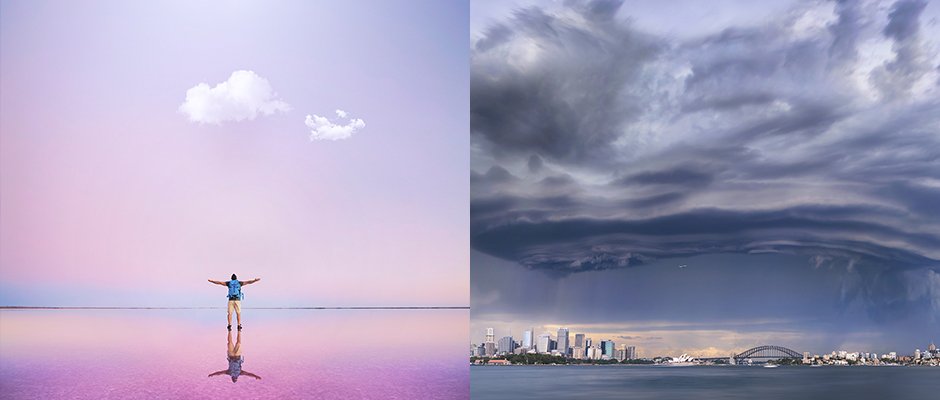 …Firey sunsets, or spectacular Milky Ways…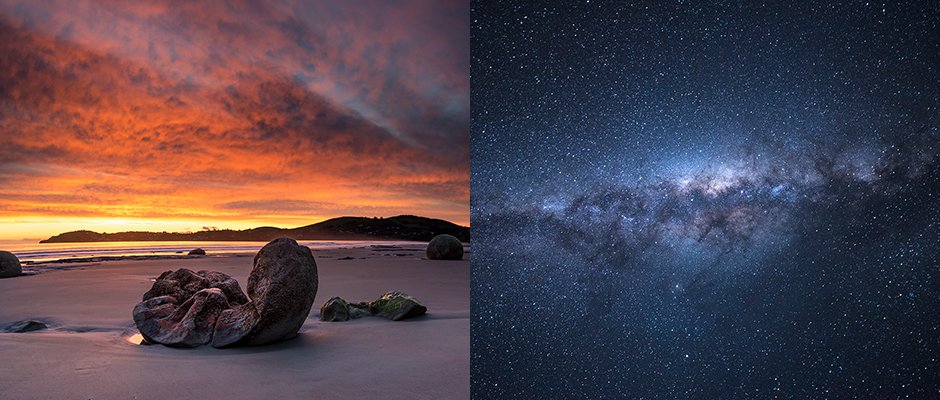 No matter the time, place, or weather… you can almost always get great photos of the sky!
If you can follow simple instructions, capturing great results is as easy as clicking a button.
30 Simple Case Studies For The Most Desirable Photos of Your Life
Picture this.
You know how to take impressive photos without worrying about location scouting.
Knowing which settings to use isn't a problem. You have dozens of "Notes From The Field" to take inspiration from.
You arrive at a location, place your camera on a tripod and you're ready to shoot.
There's no need to think twice about composition. You already know exactly how you're going to make your photo amazing.
Every two minutes you're capturing a different photo as the weather and light changes.
With a little experimentation, the natural beauty you capture is breathtaking.
By the end of your shoot, you have captured your own unique image that is out-of-this-world.
All you need is some basic gear and a sense of adventure to produce stunning results like these…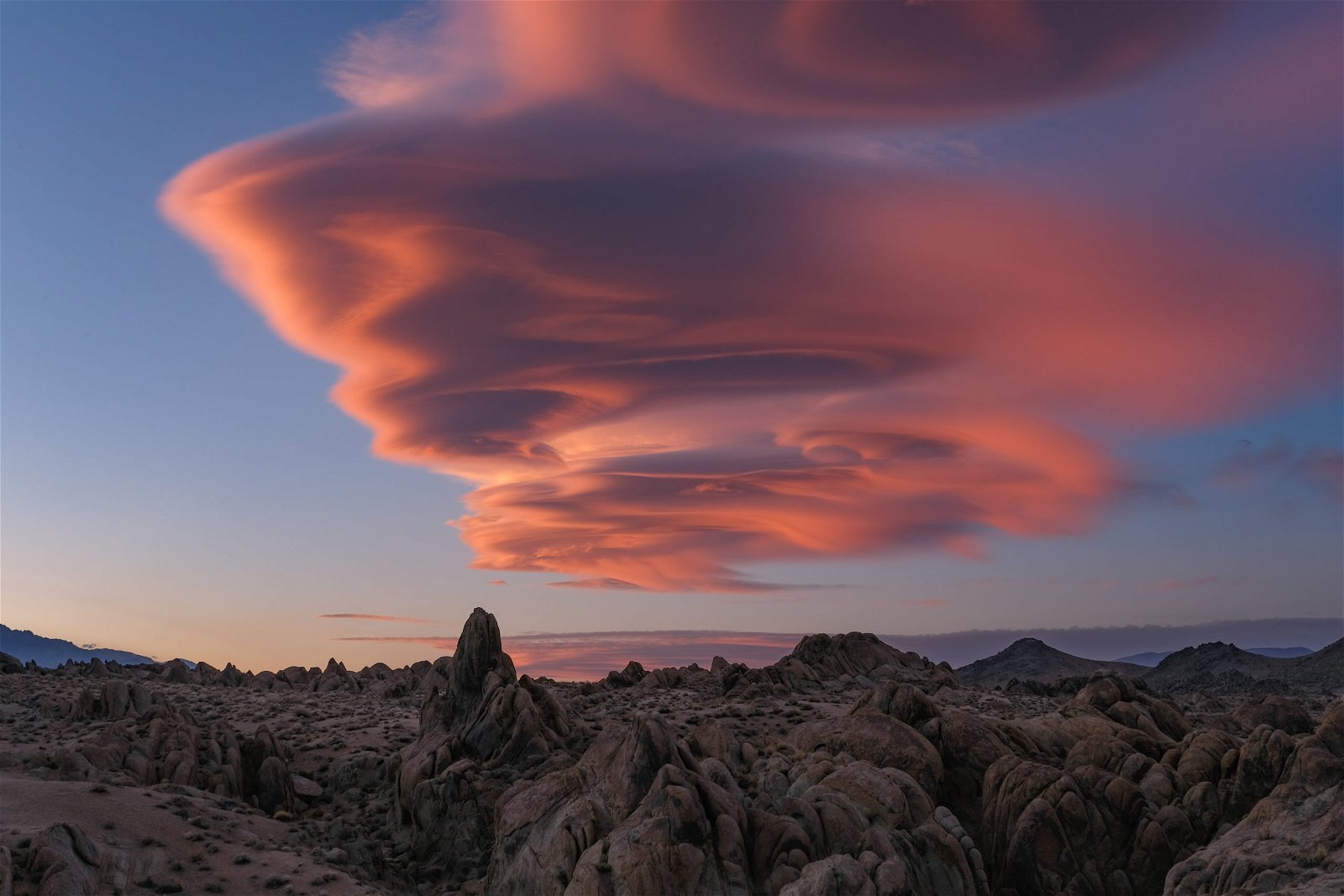 Jay is no stranger to teaching photography. His beginner ebook has produced hundreds of happy students. Here's what his and our customers have to say about our training…
"…I don't have to remember everything!!"
Di
Just wanted to say your book is very helpful Jay. There's a lot I didn't know which all seems very 'obvious' to me now and it's given me a new kick to use my camera. Thanks.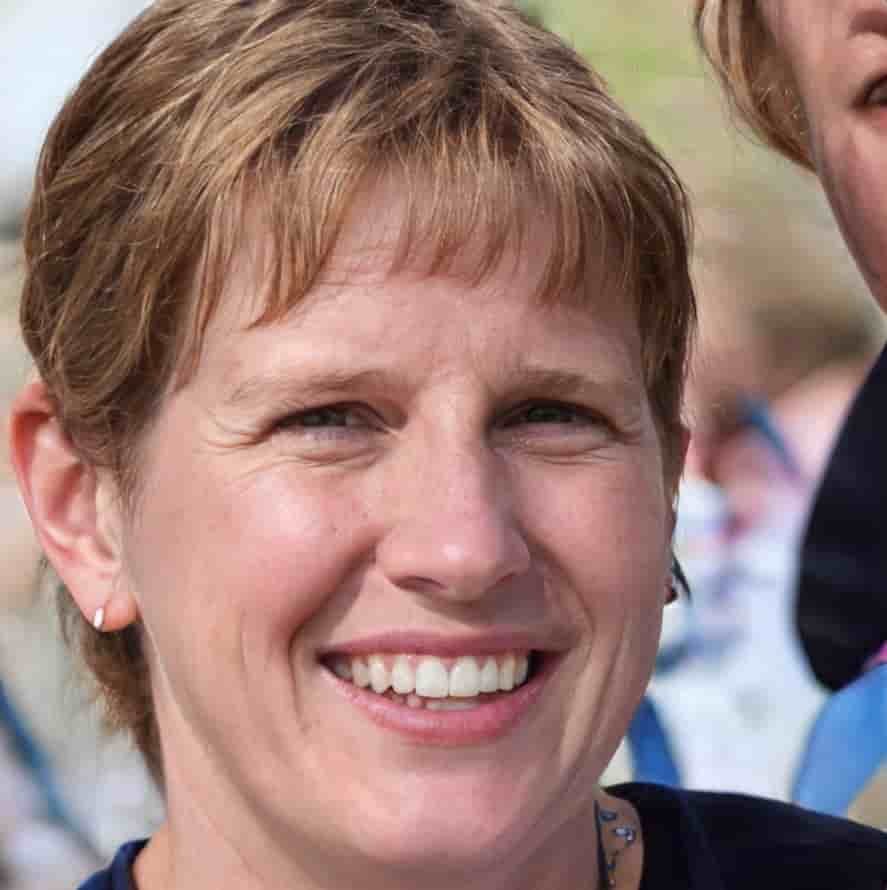 Kylie Lloyd
Thank you for putting such a comprehensive ebook together. This has all of the tips and tricks I didn't quite understand. I can highly recommend. I have paid lots more in the past, for far less information.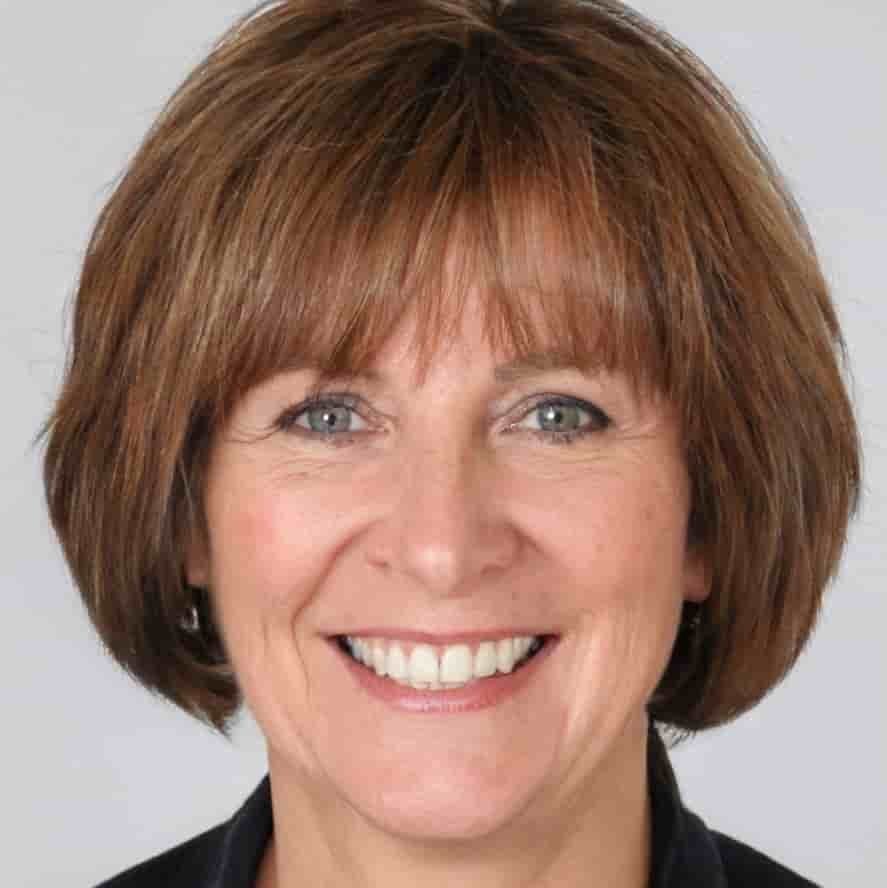 Helen Robins
I just printed my Cheat Sheets and LOVE them so far. I've always wanted something handy so I don't have to remember everything!! THANKS!!!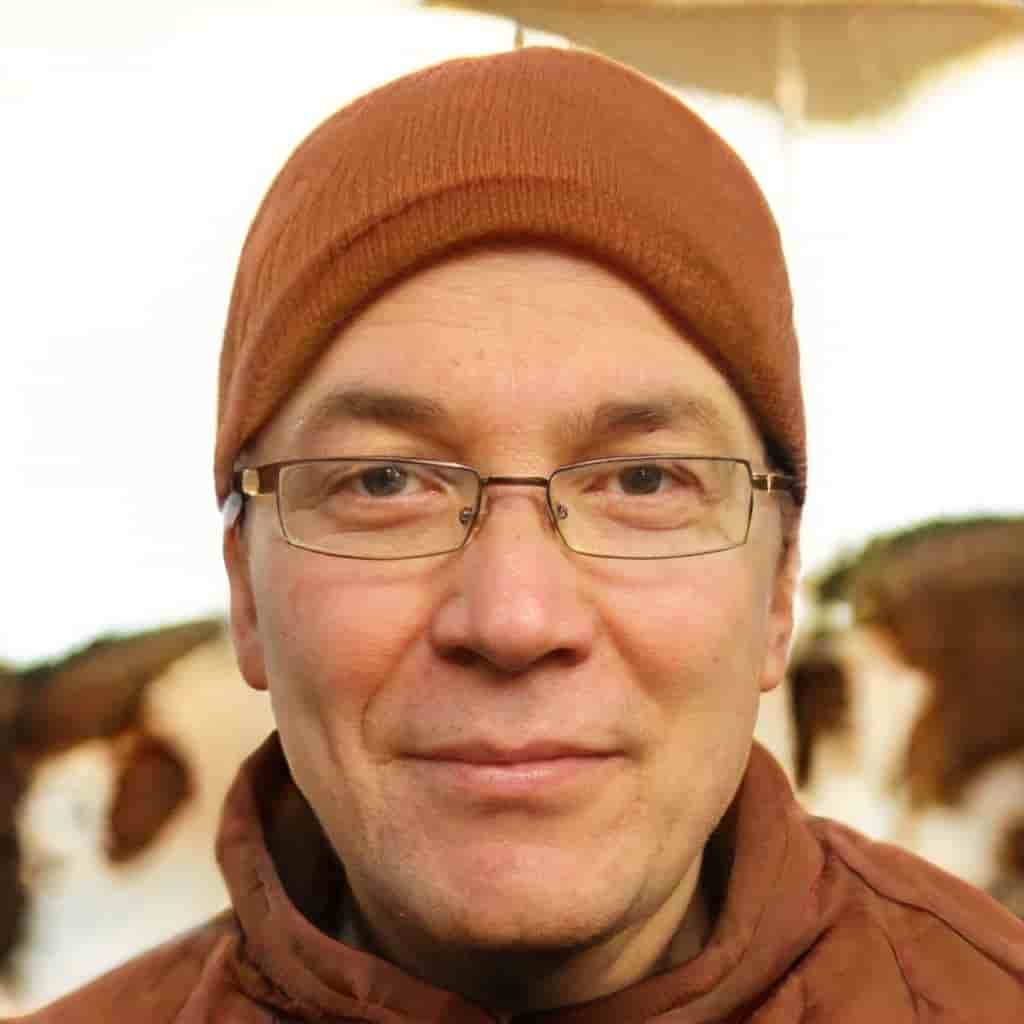 Bernard Gee
Very clear and detailed instructions as to setup, lighting and equipment – written in a confidence-inspiring and encouraging manner that will help me as I "launch" into a new area of photography. At this stage, not sure what you can do to make it better, except perhaps provide even more way-out ideas!
5 Chapters for 30 Stunning Sky Photographs (Value $199)
1. Clouds – 4 Projects
Most photographers know that in order to have a beautiful sunset, you need clouds…
But did you know that the results highly depend upon the type of cloud, and how high they float?
From wispy clouds to dramatic Mammatus clouds, Jay shows you how to capture all shapes and sizes.
2. Colours – 6 Projects
Colour is a big part of Jay's signature style, and it's easier to find than you might think…
It all comes down to the precious blue hour and golden hour. That's when you'll see the colour in the sky transform.
Jay has some handy tips on how to capture powerful colours. Then contrast them with interesting textures for dramatic results.
3. Storms – 5 Projects
Shoot meaningful and majestic images by capturing the true scale of a storm in a single shot.
These pictures look like they belong in a Hollywood movie. And often require complex settings to capture fully.
Jay walks you through settings and techniques to capture storms during the day and night.
4. Reflections – 5 Projects
Reflections are one of my favourite things to shoot because they can be shot anywhere, any time.
You don't even need a lake or a river… a simple puddle can do the job!
The reflections also result in interesting symmetry which is often so hard to find in nature.
From sunrise shots along a river to ducks at the lake… Jay covers reflection in detail.
5. Night – 10 Projects
You may be surprised to learn that you don't need any specialised gear for night photography.
Whether you're shooting the Northern Lights, the Milky Way, star trails, or a moonlit scene… all you need is a wide-angle lens and a tripod.
Planning is much more important. Jay goes into detail on the time of night, month, and year, as well as weather, and location scouting.
It's easy when you know how!
New Bonus Added: 3 Editing Walkthrough Videos (Value $99)
While Jay doesn't "Photoshop" his images into something they're not, he does process them.
You have to when you're shooting in raw – it's how you recover the detail and colour lost inside the file.
The colours become more vibrant… the textures more detailed… and the sky more dramatic…
Jay was kind enough to film three bonus videos that show how he achieves his signature style:
The Aurora at night, the city at sunrise, and the mountain at sunset.
Grab this limited-time bonus now before it's gone!
Bonus #1: Go-to Guide for Shooting Skies (Value $99)
Sometimes you just want to know which settings to use and nothing else. We get that.
That's why we've put together this handy booklet which shares the exact settings Jay uses.
While you may need to make adjustments for your scene, these are great starting points.
Bonus #2: Milky Way Cheat Sheets for 8 Locations (Value $99)
As the Earth spins around the sun, our view of the Milky Way changes.
Sometimes we see it like an arch, other times it's standing upright. And for a few months of the year, we'll hardly see it at all!
We wanted to make planning your Milky Way shots easy for you.
That's why we created these timing cheat sheets for eight locations around the world.
They detail the rise and set times of the Milky Way, as well as the shape and position for each month too.
Here's The Amazing Deal We've Put Together
We've created an extraordinary ebook, plus 30 "Notes From The Fields" for sky photography. And we've made it simple for you so you can shoot anywhere, at any time.
And although the value far exceeds $199.00, we're offering this for a very limited introductory price.
You can get Shooting Skies and two powerful bonuses for…
Only $39.
If Shooting Skies helps you to:
capture the most dramatic and dynamic photos of your life…
easily find stunning locations with perfect light, weather, and colour…
ignite your passion for the great outdoors and mother nature…
…it will have paid for itself ten times over.
So if you're interested in experimenting with (or advancing) your sky photography… and you'd like to have a guide written by a photographer who's a pioneer in the field…
Get Shooting Skies today for only $39.
And you can start capturing stunning skies in a few hour's time.
Click on the "Add To Cart" button below to get instant access, 100% Risk-Free…
Get Instant Access to:
"Shooting Skies"
Yes, I want in! I want access to this ebook right now!
Launch Price:
Add to Cart
But There's A Catch (Please Read This Carefully)
When we release a new product, we always discount the price for the first 500 people. But it's 500 people only.
For that reason, time is very much "Of the Essence"… I can't stress the time-sensitiveness of this offer enough.
Not only will the 500 eBooks go quickly, but at that point, the $160 discount will expire. And I'm taking the bonuses away too.
Why? The reduced price is to celebrate the launch of the new ebook. The value of the ebook is far higher. It doesn't make long-term sense to sell it for such a low price.
And even at this rock-bottom price, you're still entitled to…
I stand behind every product we offer. And having planned and commissioned this ebook and cheat sheets, I'm happy to put the ExpertPhotography name on it.
So I'm putting my money where my mouth is with these two guarantees:
Guarantee #1: If you don't think Shooting Skies is the best $39 you've spent on your sky photography… send me an email. I'll provide you with a full refund.
Guarantee #2: If you DO what's recommended, and your results aren't great, I'll refund double your money. All I ask is that you give it an honest effort. How's that for fair?
And these guarantees are good for 90 days after purchase!
Get Instant Access to:
"Shooting Skies"
Yes, I want in! I want access to this ebook right now!
Launch Price:
Add to Cart
If You Love Jay's Photos… Do This!
Jay wrote this ebook under my brief:
"Show us how to capture the stunning skies that have built you a worldwide following."
If you follow his advice, you can avoid mistakes, save time, and find success sooner.
So it's decision time: You can either go out on your own and learn from your own mistakes… or decide today that you're going to learn from the mistakes of others.
Because if you don't seek guidance, you will make mistakes, and waste time and money… in areas you haven't even thought of yet.
This simple $39 eBook is all that stands between you and the stunning photos you see throughout this page.
Jay's methods have worked for other people like you, and it's 200% guaranteed so you have nothing to lose.
It's a no-brainer.
Click the orange Add-To-Cart button below to get started now…
Get Instant Access to:
"Shooting Skies"
Yes, I want in! I want access to this ebook right now!
Launch Price:
Add to Cart
Yours Truly,
Josh Dunlop
Founder, Expert Photography
P.S. – You're getting everything you need to get started with dramatic sky photography. AND you're getting 3 Editing Walkthrough Videos, Go-to Guide for Shooting Skies, AND Milky Way Cheat Sheets for 8 Locations for FREE. But remember – 500 is the magic number.
Get Instant Access to:
"Shooting Skies"
Yes, I want in! I want access to this ebook right now!
Launch Price:
Add to Cart
FAQ's
How long is the ebook?
172 pages. But you don't need to read it all at once, or even in order. Simply pick an image that interests you, and read the notes from the field to get started.
What additional gear do I need?
It's essential that you own a tripod and highly recommended that you invest in an ND filter. ND filters range from $20 each to $200 for a high-end set.
It's also helpful to own a remote trigger or an intervalometer (about $15) if you want to take photos without touching your camera.
Will you send me a physical copy of this ebook to my address?
No, this is a downloadable file only. That means we can keep it up to date and offer immediate delivery.
How much experience with photography do I need to have to get started?
It's helpful to understand how exposure works, but we cover it regardless and everything you need to know is in the ebook.