Attention: Creative and Landscape Photographers
How To Capture Action-Packed And Awe-Inspiring Long Exposure Photographs
(With Simple Setups, And Low-Cost Accessories)
Sale Ends & Price Increases In:
If there was an easy way to capture long exposure photos that make people gasp and say "Wow! How'd you take that?"… would that interest you?
What if all you need is a selection of go-to settings and some low-cost accessories? So that you could capture perfectly timed long exposures every time you shoot?
And the photos you captured received hundreds of likes on Facebook and Instagram…
My name is Josh Dunlop, and here's something few people know… You can master long exposure photography, 10x better than you can imagine now… all you need is a simple guide and a few hours of your time.
Pictures so smooth and stylish that they look like they came out of a magazine. You don't need fancy equipment and you don't need expensive training.
Here, I'm going to prove it to you.
Take a look at this…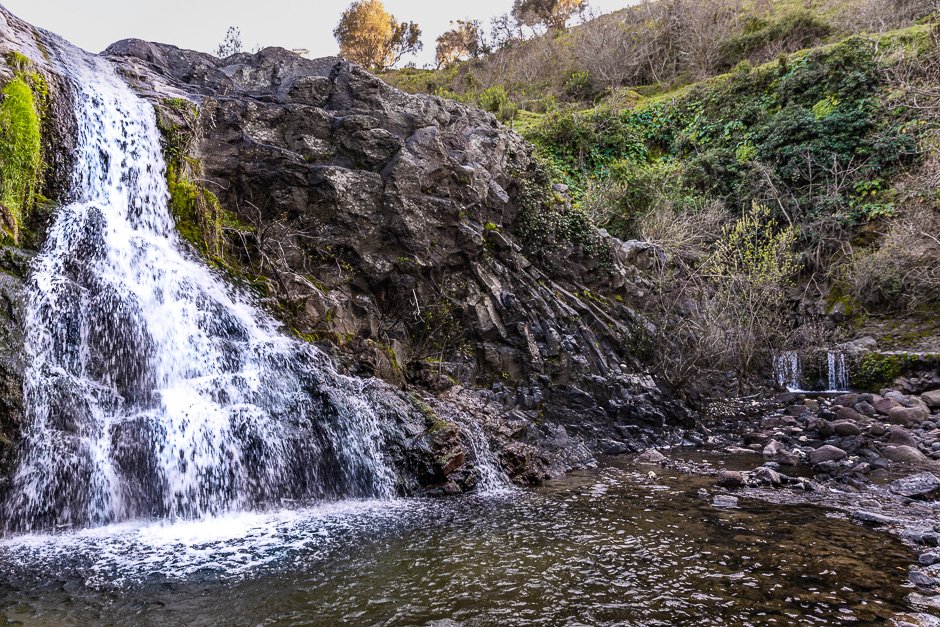 I took this picture before using the techniques I'm about to share with you. As you can see, it's a decent picture, but it won't win any awards.
Now, look at this…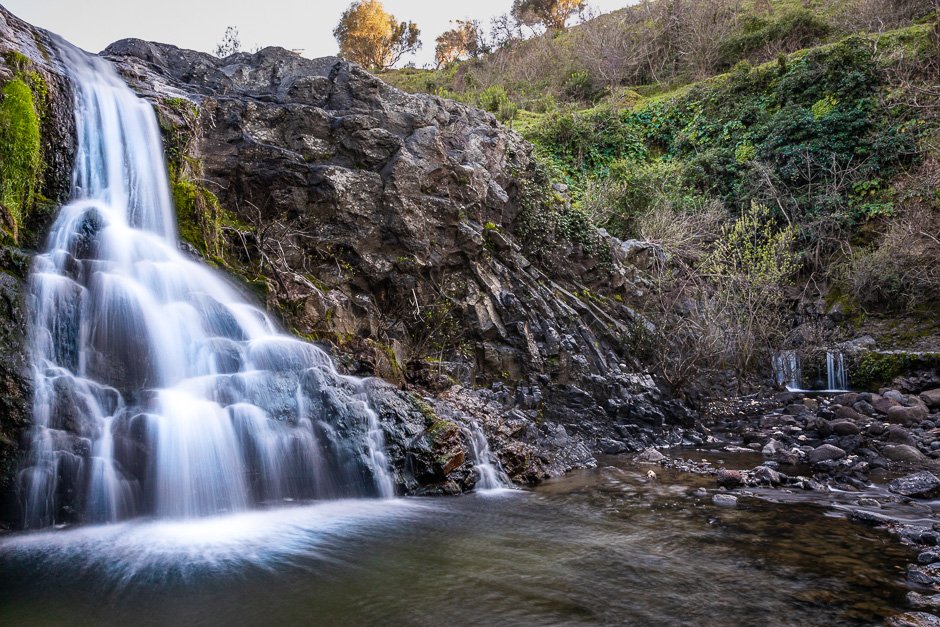 I took this picture a few seconds later. Same location, same camera, same composition… very different settings!
It Was Only a Matter of Time (About 2 Seconds)
Between the first and second photos, I added a simple $20 filter to the front of my lens. That stopped some of the light from getting in.
This meant that I could experiment with long exposures… without overexposing the scene.
I found that shooting for two seconds (and not more) was the perfect exposure length.
Photographers often assume that 30-second exposures are better for shooting water. But at 2 seconds, I was able to:
Capture the action and movement of the water rushing into the pool
Contrast the smooth water against the jagged rocks for a stark comparison
Take more photos and experiment with the composition until I was happy
And all I needed to get this shot was a simple $20 filter. But it's possible to take stunning long exposures with no filter at all…
Stunning Long Exposures With The Gear You Already Own
You don't actually need expensive gear and accessories for long exposure photography.
In my experience, you can get stunning long exposures with the gear you already own. It all comes down to when you want to shoot… and how well you understand the process.
When you don't get hung up on gear and focus instead on exposure settings and experimentation… you can get some exciting shots like this:
I started experimenting with long exposures back in 2006. It was mostly out of necessity as I didn't have time to shoot in the daytime.
That gave me a ton of experience with shooting with basic gear.
And using the method I developed, I can take photos like these, with nothing more than my camera on a tripod…
If you can follow simple instructions, capturing great images is as easy as clicking a button.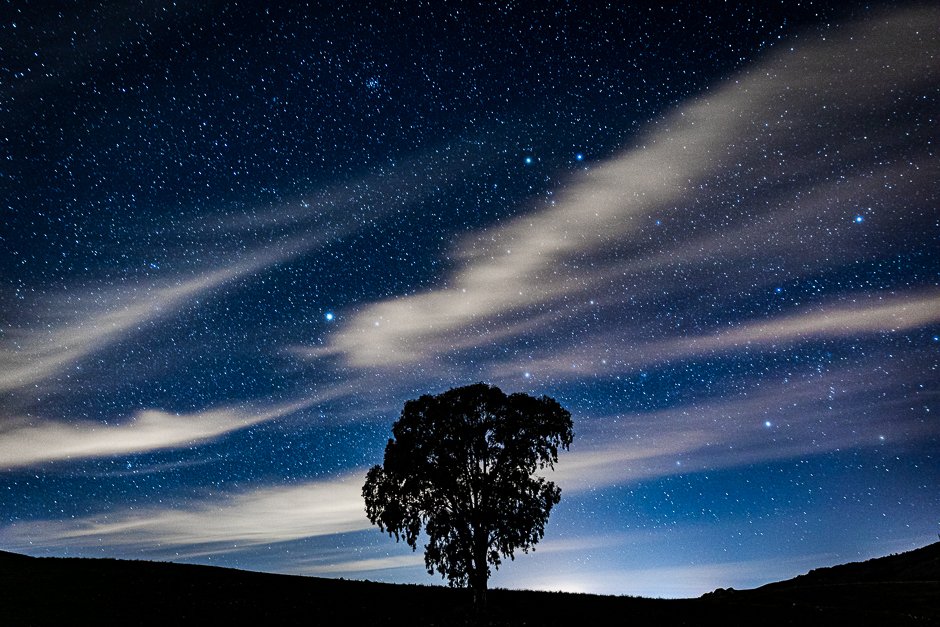 Adjust Your Shutter Speed AFTER You've Taken The Photo
Most long exposures that photographers capture are too long. It's possible to have too much of a good thing.
But there's a simple technique that allows you to decide on the length of your long exposure after you've shot it…
It's called exposure stacking.
Check out the before and after slider below. On the left is a 2.5-second exposure, and on the right is 13 2.5-second exposures stacked on top of each other.
Using this method allows you to have total control over your exposure length. And you'll never miss a moment because you were halfway through another exposure.
If you're shooting a scene that changes quickly, this is the best method for taking great shots.
Capture Unique Photos Most Photographers Can't
Life is better when we capture the wonder of the world.
And long exposure photography is all about capturing the world in movement… whether that's water flowing over a dam or the sun setting…
Picture this.
You've developed your eye to spot stunning long exposures everywhere you go.
You pull out your camera… already knowing the exact shutter speed that's perfect for the scene… you have a bunch of go-to settings on hand.
With just a moment of setup, you're ready to capture the world in a whole new light.
You don't have a single worry about using a filter, finding the right settings, or missing the moment.
After a small amount of experimentation, you're able to capture striking photos.
Less than a minute later, you've captured a series of photos so action-packed and awe-inspiring… you won't stop shooting until your batteries are dead.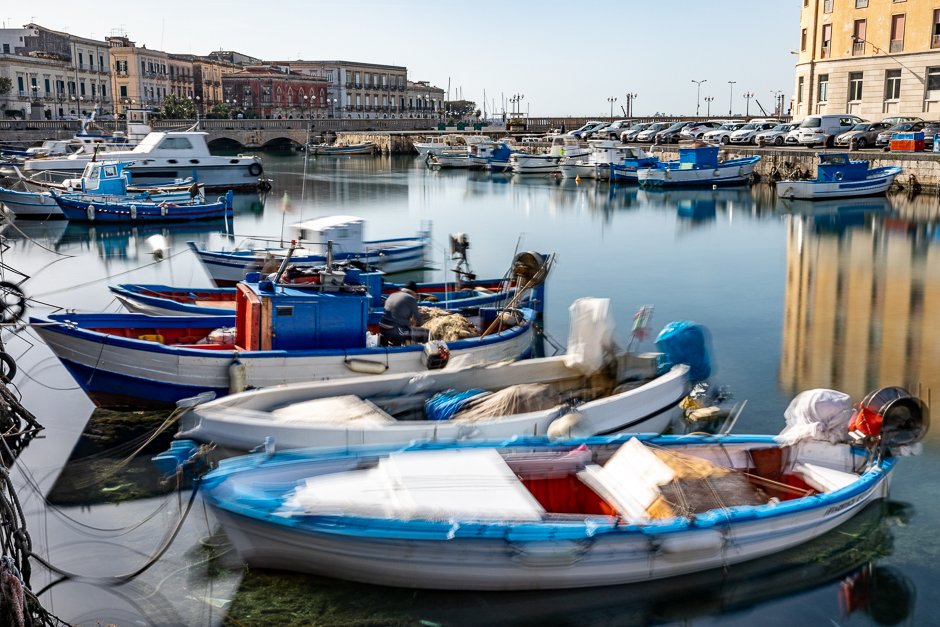 It sounds far-fetched, but…
I've developed dozens of ways to shoot interesting long exposures in any situation.
I use simple setups, with basic gear, to produce stunning results…
Introducing: "Infinite Exposures"
This 5-hour course walks you through the entire process of taking stunning long exposure photos.
Including camera settings, gear and setup, daytime shooting, and night-time shooting. With and without filters. (We keep this very simple.)
It doesn't matter if you're a landscape photographer, creative photographer, or you just want a new way to take stunning photos that most people can't… The advice in this course will transform your photography.
I'll show you how to take stunning photos like this…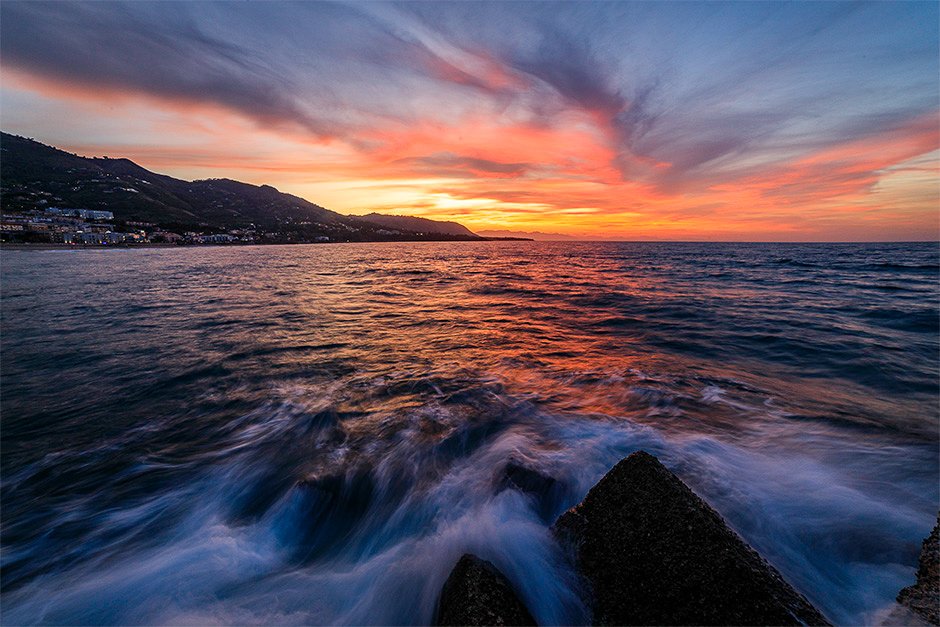 With "Infinite Exposures", you'll soon discover:
How to combine movement with still life (for a striking balance!)
The correct way to capture light trail photography without overexposing the lights
How to remove cars and people from daytime photography (for unique scenes)
The best way to quickly set up your camera for both the daytime and night-time
A simple but powerful app that makes calculating long exposures easy
Interesting ways to capture scenes at night (including star photography)
How to capture sunrises and sunsets, and everything in between
Shot over 10 days in Sicily, we explored mountains, beaches, waterfalls, and lively markets… to give you a complete understanding of how to shoot long exposures, in any location.
Our videos average 11 minutes in length and are straight-to-the-point. This way you can quickly learn a new technique and give it a try immediately.
It was professionally shot in HD with two cameras, and we've provided subtitles for every video too.
The end result is a stunning and easy-to-grasp course on long exposure photography. It will show you how to:
Shoot night photos with clouds and stars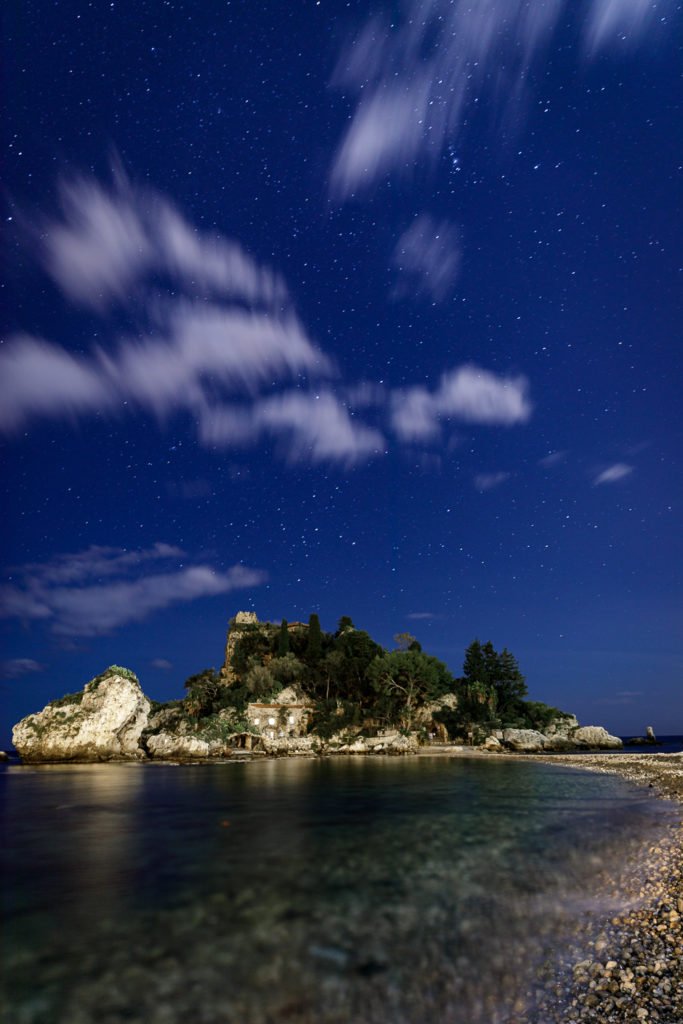 Remove people from lively scenes
Capture weather with trees in the wind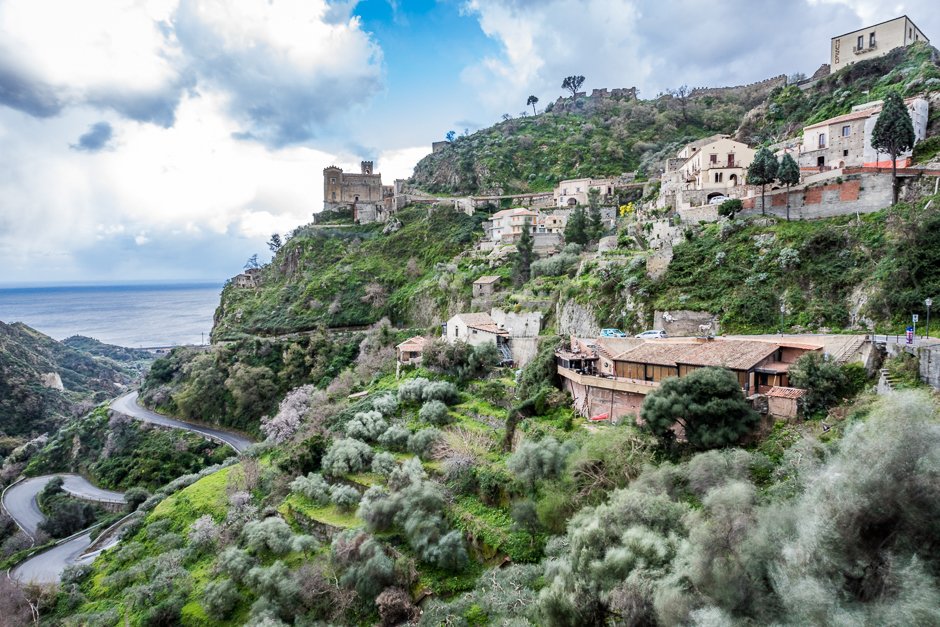 Make dreamy scenes out of moving water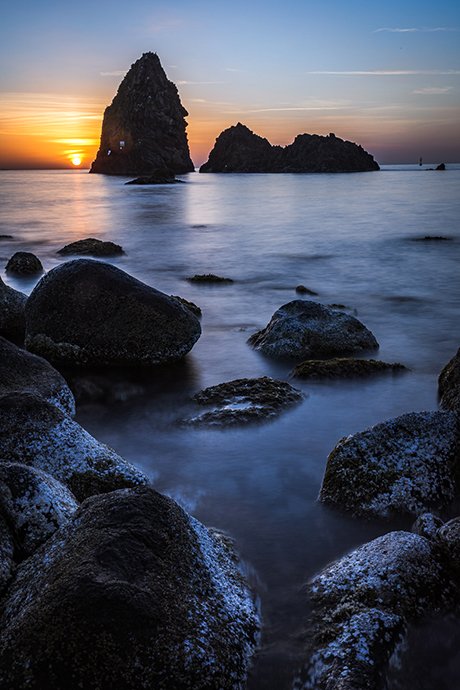 Don't Waste Your Time With Long Exposure!
There's an assumption that the longer the exposure, the better the photo. And this simply isn't true…
The whole point of long exposures is that you can capture the action and movement in a scene.
If you shoot for longer than is necessary, you'll lose the most interesting details.
Take the two images below for an example.
The image on the right was captured for half a second. And it captures a striking contrast between the movement of the water and the stillness of the pier.
Compare that photo to on the left (captured for 4 seconds), and I think you'll agree we no longer have an exciting image.
There is a subtlety to long exposure photography that many amateur photographers miss. We've made sure that we cover this in detail throughout every video in the course.
Not only will you save time, but your photos will be much better too.
With over 100,000 students, photographers love our training. But don't just take our word for it, check out what some of them have to say about our other training:
"I was hooked… you'll be so excited!"
We worked really hard on creating the most valuable long exposure course you can find online. Here's a sneak peek so you can see for yourself: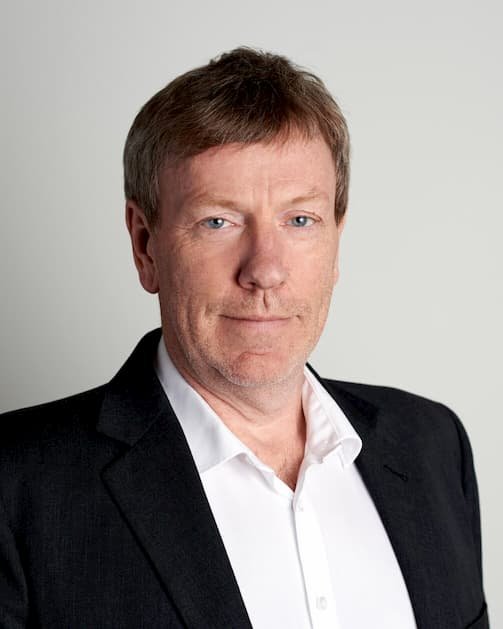 Hans Jacob Beck
Thank you for the excellent teaching of the secrets of photography! You have made me so interested and eager to learn. I am 64 years old, and I hope that photography can be my favourite activity in days to come. I have never experienced so much professionalism as you have given me in your video-lessons.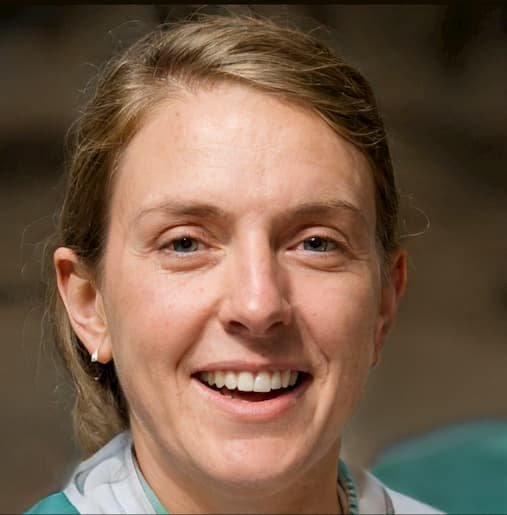 Meredith Lee
I can't say enough about this course! After spending hours online watching different how-to videos along with reading several articles and not feeling like I was learning enough… I came across Expert Photography and I watched the entire course in one night because I was hooked.
For anyone wanting to get into photography or even just brush up on their skills, I HIGHLY recommend all of Josh's courses. It's worth every penny. And once you're finished you'll be so excited to get out there and practice everything you've learned!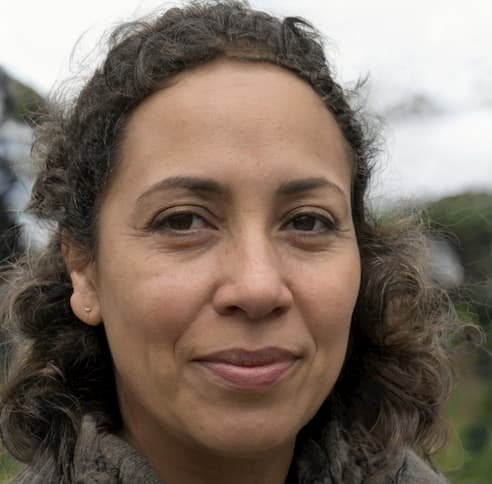 Elizabeth Girardeau
I have taken a lot of different online photography courses, but this one is the most fun! And I have learned a lot, too. I think Josh's directions and explanations of why and how are really easy to understand… the course is well thought out and well detailed.
The 5 Pillars of Impressive Long Exposure Photography (Value $299)
"Infinite Exposures" covers everything you need to take stunning long exposure photography. If you follow our guide, your images will be awe-inspiring…
Pillar 1. Easy Exposure Settings
Long exposure photography is accessible to anyone as it doesn't rely on expensive gear.
However, your camera settings are vitally important. That's why we cover them in great detail. From understanding how stops of exposure work… to choosing the right shutter speed.
These videos will show you how to control the movement you capture, and the action in the scene.
Pillar 2. Basic Gear and Simple Setup
You can capture long exposures with nothing more than your camera on a tripod.
But if you want to shoot in the middle of the day too, we recommend using specific light-stopping filters. These are called ND (Neutral Density) filters and they don't have to be expensive.
We have separate videos on tripods… intervalometers… filters… apps… and even videos on how to set up your camera during the day and night.
Pillar 3. Water-Flows, Splashes, and Waves
Long exposure photography is more exciting when you capture action and movement; water is often the most popular subject.
That's why we've dedicated five different videos on waves crashing into a pier… water flowing over a dam… boats rocking in a harbour… and more…
I even cover techniques that will show you how to shoot with wind and rain.
Pillar 4. Daytime Shooting
Shooting during the day is the best time to get unique photographs because you often have to use a filter.
This is something the average photographer either doesn't have at their disposal… or doesn't know how to use correctly.
If you can master a few simple setups, you'll be able to capture photos that most photographers can't.
We've filmed videos around the island of Sicily covering topics such as:
Removing cars and people from lively scenes
Capturing sunsets with moving clouds and changing colours
Shooting scenes with dramatic weather
Pillar 5. Night-Time Shooting
Shooting at night requires a very different approach to daytime photography… it could almost be a separate course.
You don't need to use filters, but you do have to change the way you experiment with composition. And the shutter is still vitally important here.
In this section, we cover night photography, star photography, and the professional method for capturing light trails from cars…
Limited Time Bonus Added!
Go-To Settings for Long Exposure (Value = $99)
Throughout the course I share the settings that I'm shooting with, and they vary from scene to scene.
Instead of having to memorise these settings, I asked our designer to put together a beautiful cheat sheet for you.
It details the exact settings and gear needed for your photos.
You can print it out, or keep it on your phone, and refer to it when you need it. That way you don't have to take notes throughout the course.
Bonus #1 – Star Trail Photography
(Value $99)
Did you know it only takes 20 minutes to capture a star trail image like the one below?
But you mustn't take a single 20-minute exposure. Or your scene can be easily ruined by an unexpected light source such as a passing car.
Instead, we take a series of photos and stack them together in Photoshop with a few clicks. I'll show you exactly how it's done in this bonus video.
Bonus #2 – Time-Lapse Photography
(Value = $99)
Time-lapses actually require long exposures for the best results.
And when you shoot a sequence of images, waiting for the best shot… you can reuse these images for a stunning time-lapse video.
The process is a little tricky, but I show you how it's done in this bonus video.
Here's The
Amazing Deal

We've Put Together

The whole ExpertPhotography team worked hard to produce this stunning course. And over 1,000 hours have gone into the final result.

Although the value we've created exceeds $497.00, we're offering this for a limited introductory price.

You can get "Infinite Exposures", and the powerful bonuses for…

Only $99.

"Infinite Exposures" will help you to:
Shoot awe-inspiring images that most photographer can't…
Capture the action and motion in a variety of scenes…
Gain recognition for your unique approach to photography…
And the fun you'll have will pay for the course ten times over.
So if you're looking to master long exposure photography… and you'd like to follow a photographer who has been experimenting with long exposures for over a decade…
Get "Infinite Exposures" today for only $99.
And you can start taking more impressive images in a few hours.
Click on the "Add To Cart" button below to get instant access to the Infinite Exposures course, 100% Risk-Free…
Get Instant Access to:
"Infinite Exposures"
Yes, I want in! I want access to this course right now!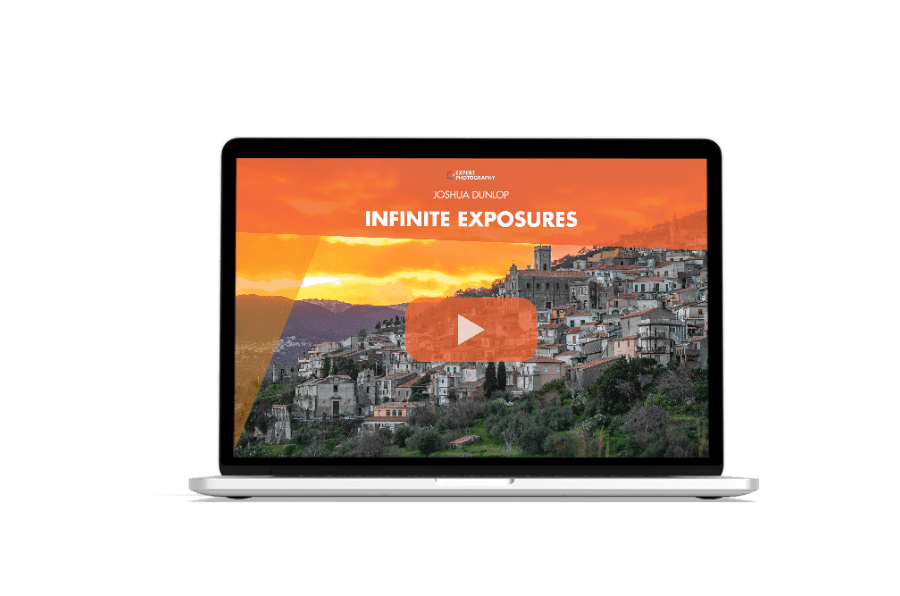 Launch Price:
Add to Cart
But There's A Catch
(Please Read This Carefully)
When we release a new product, we always discount the price for the first 500 people. But it's 500 people only.
For that reason, time is very much "Of the Essence"… I can't stress the time-sensitiveness of this offer enough.
Not only will the 500 courses go quickly, but at that point, the $200.00 discount will expire. And I'm taking the bonuses away too.
Why? The reduced price is to celebrate the launch of the new course. The value of the course is far higher. It doesn't make long-term sense to sell it for such a low price.
And even at this rock-bottom price, you're still entitled to…
I stand behind every product I offer. And having shot the course myself, I'm happy to put the ExpertPhotography name on it.
So I'm putting my money where my mouth is with these two guarantees:
Guarantee #1: If you don't think "Infinite Exposures" is the best $99 you've spent on your long exposure photography… send me an email. I'll provide you with a full refund.
Guarantee #2: If you DO what's recommended, and your results aren't great, I'll refund double your money. All I ask is that you give it an honest effort. How's that for fair?
And these guarantees are good for 90 days after purchase!
Get Instant Access to:
"Infinite Exposures"
Yes, I want in! I want access to this course right now!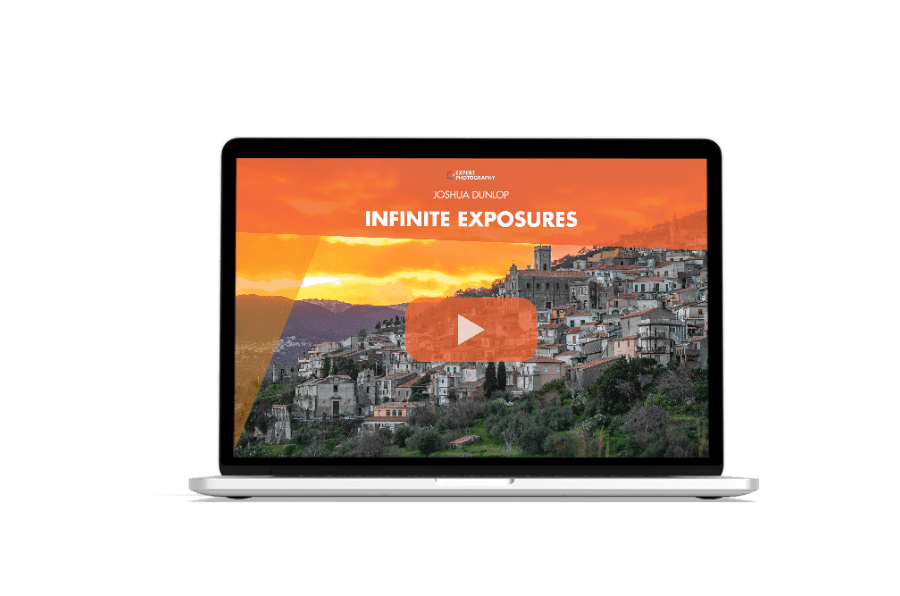 Launch Price:
Add to Cart
Do This if You Want Awe-Inspiring Long Exposure Photography…
We produced "Infinite Exposures" with this goal in mind:
"Create a course on long exposure photography that covers shooting in the day AND night… With and without specialised gear… that even a beginner can follow!"
If you follow my advice, you can avoid mistakes, save time, and start taking stunning long exposure photos today.
So it's decision time: You can either go out on your own and learn from your own mistakes… or decide today that you're going to learn from the mistakes of others.
Because if you don't seek guidance, you will make mistakes, and waste time and money… in areas you haven't even thought of yet.
Can you imagine how much faster and easier it is when you follow a proven system?
This simple $99 course is the only thing standing between you and the success you want to achieve.
My methods have worked for other people like you, and it's 200% guaranteed so you can't lose money.
The choice is yours.
Click the orange Add-To-Cart button below to get started now…
Get Instant Access to:
"Infinite Exposures"
Yes, I want in! I want access to this course right now!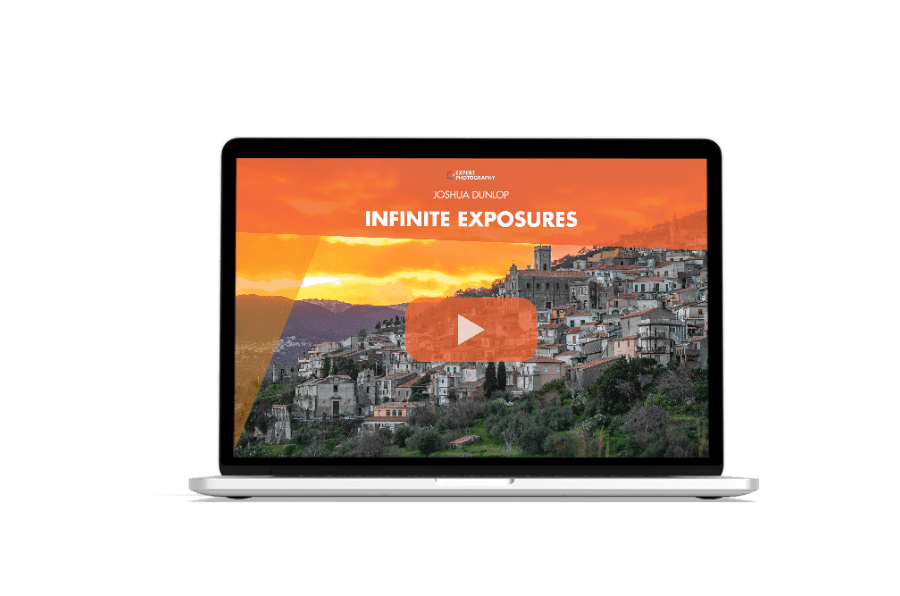 Launch Price:
Add to Cart
Josh Dunlop
Founder, ExpertPhotography
P.S. – You're getting everything you need to master long exposure photography, AND you're getting the Star Trail Video and the Time-Lapse Training for FREE. But remember – 500 is the magic number.
FAQ's
Is this an online course or will you send me DVDs?
This is an online course only. This enables you to access the course immediately, and it enables us to easily add new videos as requested.
Can I download the videos?
Yes! We have downloads for every single video.
Do you offer closed captions / subtitles?
Yes! I'm proud to say that we offer these for all of our online courses.
Does the course expire or will I have lifetime access?
You will have lifetime access and the video downloads ensure that you can watch them on any device, at any time.
How long is the course?
The course is just over 5 hours in length so you can view it in an afternoon.
What gear do I need to get started?
It's essential that you own a tripod and highly recommended that you invest in an ND filter. ND filters range from $20 each to $200 for a high-end set.
It's also helpful to own a remote trigger or an intervalometer (about $15) if you want to take photos without touching your camera.
Can I see the course contents?
Exposure Settings
Introduction to Exposure
Exposure Settings
Shutter Speed
Stops of Exposure
Gear and Setup
Apps for Long Exposure Photography
Setting up the Camera for the Daytime
Setting up the Camera for the Night-Time
Tripods
Intervalometer
Filters
Daytime Shooting
Removing People in the Daytime
Removing Cars in the Daytime
Ghosting People in a Crowded Market
Moving Clouds at Sunset
Sunset Photography
Sunrise Photography
Trees Blowing in the Wind
Image Stacking for Long Exposures
Black and White
Waves Crashing on the Pier
Water Flowing over a Dam
Boats Moving in Water
Seascape in Adverse Weather
Waterfall Photography
Night-Time Shooting
Light Trails From Cars
Star Photography
Night Photography
Bonuses