Attention: Chefs, Home-Cooks, Restaurateurs, and Food Lovers...
How To Capture Magazine-Quality Food Photography Without Expensive Gear
(Even if You're a Total Beginner)
Sale Ends & Price Increases In:
If there was a simple way to capture mouth-watering food photography… would you be interested?
So beautifully styled and composed… that your dishes attracted thousands of visitors?
What if you didn't have to invest in complex camera gear… or hire an expensive photographer on a weekly basis?
My name is Josh Dunlop, and here's something few people know:
You can capture tasty food photos, 10x better than you can imagine now… with nothing more than a basic camera (or phone).
Pictures so appetising and well-styled that they look like they came out of a magazine. You don't need fancy equipment and you don't need expensive training.
And I'm going to prove it to you… Can you spot the difference between the two photos below?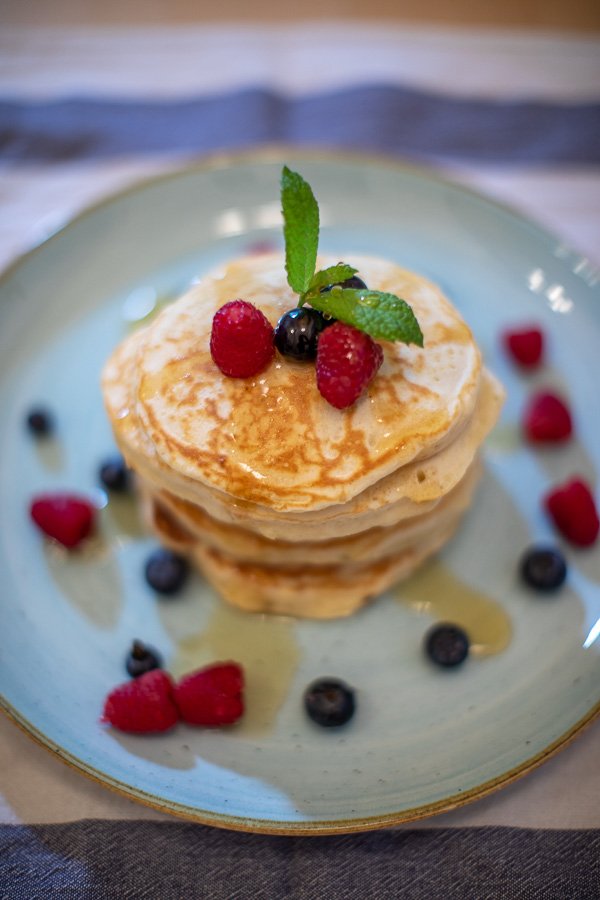 I took this photo immediately after the dish was plated. As you can see, it's a good dish… but you wouldn't want to share it on your website.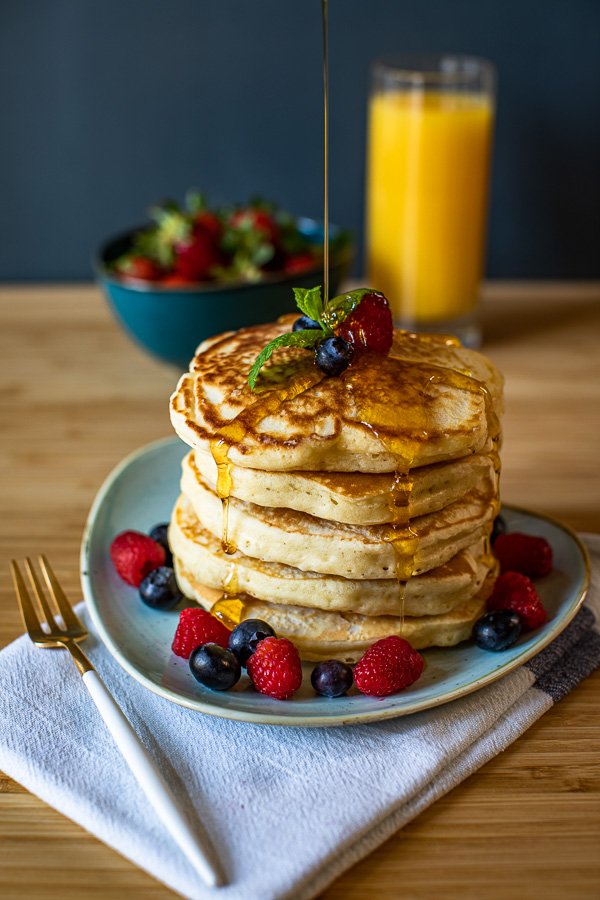 This was taken only minutes later. Same kitchen… same dish… same camera… same equipment…
The Secret Ingredients In Tasty Food Photography
Have you ever wondered why a Big Mac on a billboard looks so different to a Big Mac in a box?
The ingredients are the same, but the approach is very different.
When photographing food, you have to use:
props and styling to set the scene
composition to add balance and flow
camera settings that suit the mood
With these secret ingredients, you can turn any dish into a mouth-watering feast.
All you need is the right process and the right instructor…
Meet Your Food Photography Coach
When our readers asked for more advice on food photography, I reached out to my friend Martina Lanotte.
I chose her because she's a full-time food photographer working in Copenhagen, Denmark. And she takes amazing photos.
I went through her training one afternoon, and the very same day, I was able to achieve this transformation you saw above.
Having proven that her advice works, I asked her to join our team and show others how to do the same…
Introducing: "Edible Images"
This ebook walks you through the process of taking stunning food photography.
Including camera settings and gear, professional styling tips and composition, and lighting. Both natural and artificial. (We keep this very simple.)
It doesn't matter if you're a restaurateur, food blogger, or you just want to take yummy photos of your tasty food… The advice in this ebook will transform your photography.
Martina shows you how to take stunning photos of food like this…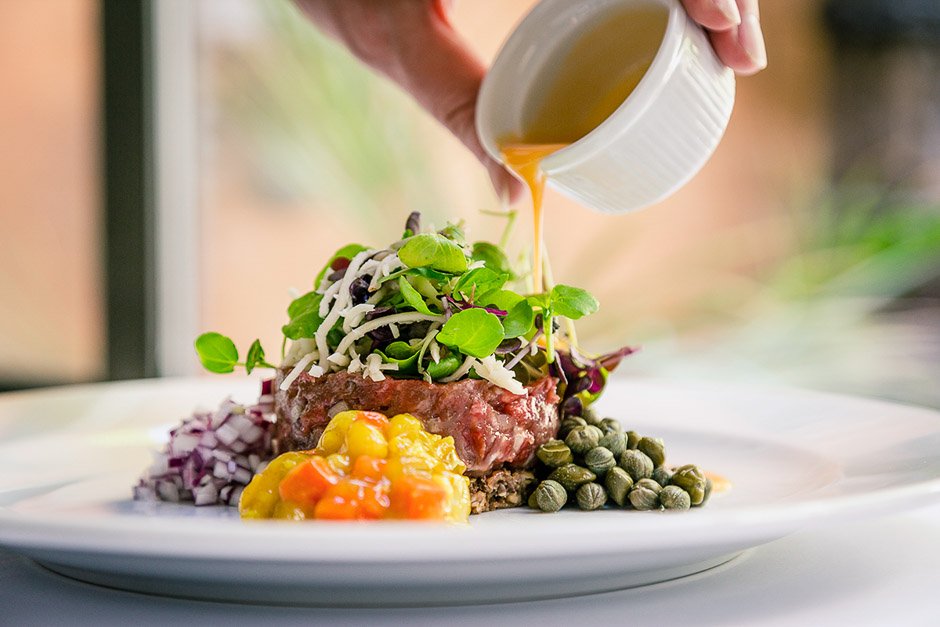 With "Edible Images", you'll soon discover:
Dozens of styling secrets for appetising images
Three go-to camera angles for consistently great photos (never do a flat-lay of a burger)
The best place to find interesting backgrounds, plates, and props
13 rules of composition to balance your photos and entice the viewer
How to take professional photos with natural light (and a $10 accessory to make this easy)
Simple ways to set the mood, from bright and airy to dark and moody
Inexpensive options for reliable studio lighting (that's easy to operate)
Food photographers are expensive. If you follow our advice, you can avoid hiring them altogether. And make your food stand out in a crowded market.
We've worked with Martina to ensure the ebook is both specific and actionable.
The system is simple and FAST to learn.
There's no filler text, no out-dated advice, and you don't have to buy any other products to get real value.
You can read Martina's guide in an afternoon and start taking better photos right away.
When you master food photography, you'll be able to:
Style scenes that honour the ingredients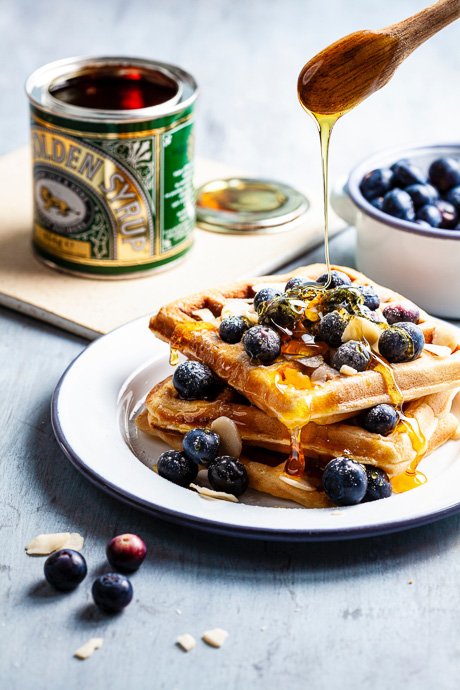 Compose photos with balance and flow
Use texture and plating to match your dish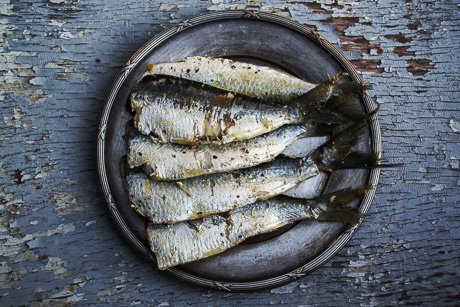 Light your images for a variety of moods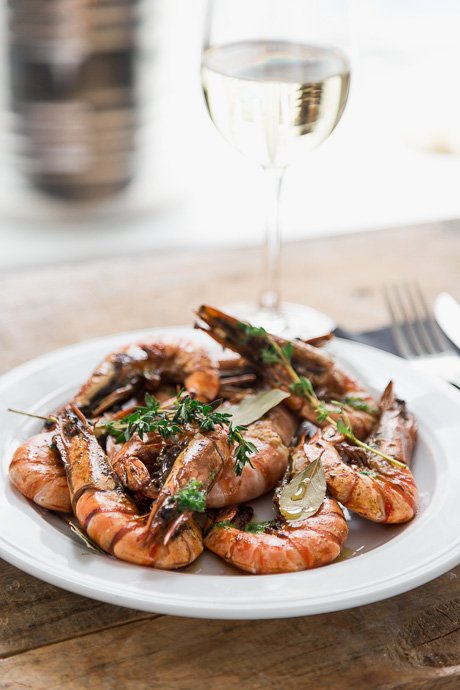 With over 100,000 students, photographers love our training. But don't just take our word for it, check out what some of them have to say about Martina and our other training:
"This is a fantastic ebook…"
Leonardo de Melo
I hired Martina's services as a photographer to promote my personal chef services. She confidently delivered top quality photos! She got natural-looking shots, creatively finding solutions to make my food look great. I highly recommend Martina as a photographer. You won't be disappointed.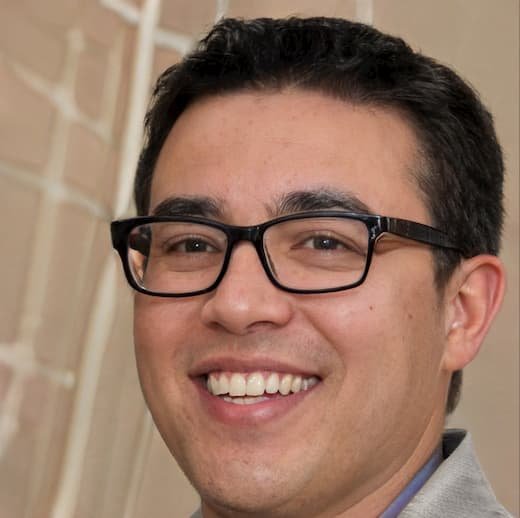 Michael Long
This is a fantastic e-book. I like the fact that the book is comprehensive, and, like Josh's video courses, is presented in such a way that it provides good, understandable information, without being "professorial". By this, I mean that it's clear that the author thoroughly "gets" photography, and presents it in such a way that we "get" it too.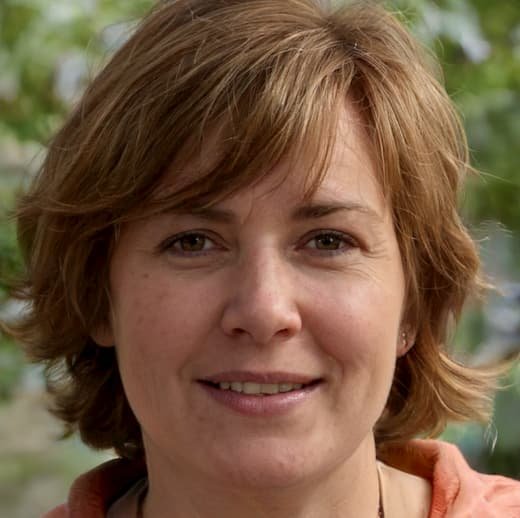 Annette Gabriel
Your ebook was clear and easy to understand with plenty of photos and examples to back it up. The well written, easy to read e-books covers basic photography knowledge as well as more advanced techniques, hints and suggestions.
5 Steps to Fantastic Food Photography (Value $99)
"Edible Images" covers everything you need to take stunning food photography. If you follow our guide, your images will be irresistible…
Step 1. Equipment and Camera Settings
Food photography is very accessible because it doesn't rely on expensive gear. So long as you have a good light source, even a smartphone works.
However, your camera settings are important. Which is why we cover them in great detail, from the exposure triangle, through to white balance.
They allow you to control the mood of the photo, as well as the depth of focus.
Step 2. Setting the Scene
Our brain wants to see more than "just" the food. We want to see the idea and concept behind the menu or recipe.
When setting the scene we can add:
interesting backgrounds
beautiful plates and cutlery
and complimenting props
This allows us to evoke memories and emotions that are so strongly associated with food.
Step 3. Composition and Colour
Food photography is like painting a work of art. You have total control over the composition of the scene.
This is a big advantage, but also a big responsibility.
That's why "Edible Images" covers twelve powerful composition rules you can easily use. And there's even a separate section on colour theory.
Step 4. Food Styling
Fashion photographers use hair and makeup artists… and food photographers use a similar person: a food stylist.
Their job is to make sure that the food looks as tasty and presentable as possible. And they use all kinds of tricks to do this…
… plastic ice cubes… shoe polish on raw meat… mashed potato and food dye instead of ice cream…
When you're not working with a food stylist, it's important that you know these tricks yourself.
Step 5. Artificial and Natural Light
You'd be surprised at the amazing results you can get using nothing more than the light from a window. It's easy to control, but… it can be a little unreliable.
That's why we also cover artificial light, with speedlights and continuous lighting.
And there are tips on how to remove ambient light, as well as the three best lighting angles to use for great shots.
Limited Time Bonus Added!
The Quick-Start Checklist
(Value = $49)
If you want a quick way to get started with food photography, but you're unsure of where to start… this is going to help.
I sat down with my designer yesterday and we came up with a printable checklist.
It covers props, styling, composition, and lighting…
…Everything you need to get started with food photography.
Bonus #1 – Behind The Scenes Video
(Value $49)
Remember the before and after image at the top of the page? While I was shooting that dish, I invited my videographer over to capture the process.
And we put together a video that shows off some of the tips and tricks that I learned from reading Martina's ebook.
Trust me… I was no food photographer when I started. But her ebook was so easy-to-read and actionable, I was able to get stunning results in an afternoon.
Bonus #2 – Lightroom Presets for Food
(Value = $49)
You're also getting the exact Lightroom presets Martina and I use to make our food photos more powerful. These are pro-level presets, designed to make the most of your raw files.
They're easy to use, and add more "pop" to your imagery.
Our presets are compatible with versions 4-6 of Lightroom. As well as Lightroom CC, and Lightroom Classic CC.
Here's The
Amazing Deal

We've Put Together

Martina and the ExpertPhotography team have created an excellent food photography ebook.

And although the value far exceeds $200.00, we're offering this for a very limited introductory price.

You can get "Edible Images", and the powerful bonuses for…

Only $19.

"Edible Images" will help you to:
Attract thousands of new visitors to your website and social media…
Make your composition more mouth-watering…
Learn the tricks of the trade that professionals use…
And it will pay for itself ten times over.
So if you're looking to master food photography… and you'd like to have a guide written by a photographer who's 'been there, done that'…
Get "Edible Images" today for only $19.
And you can start taking more appetising images in a few hours.
Click on the "Add To Cart" button below to get instant access to the Edible Images eBook, 100% Risk-Free…
Get Instant Access to:
"Edible Images"
Yes, I want in! I want access to this ebook right now!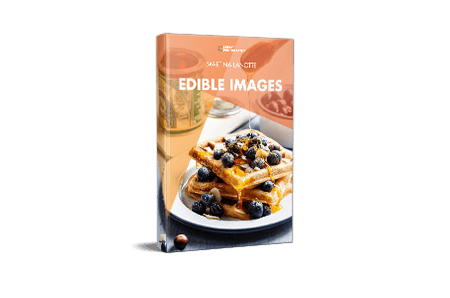 Launch Price:
Add to Cart
But There's A Catch
(Please Read This Carefully)
When we release a new product, we always discount the price for the first 500 people. But it's 500 people only.
For that reason, time is very much "Of the Essence"… I can't stress the time-sensitiveness of this offer enough.
Not only will the 500 ebooks go quickly, but at that point, the $80 discount will expire. And I'm taking the bonuses away too.
Why? The reduced price is to celebrate the launch of the new ebook. The value of the book is far higher. It doesn't make long-term sense to sell it for such a low price.
And even at this rock-bottom price, you're still entitled to…
I stand behind every product I offer. And having planned and commissioned this ebook, I'm happy to put the ExpertPhotography name on it.
So I'm putting my money where my mouth is with these two guarantees:
Guarantee #1: If you don't think "Edible Images" is the best $19 you've spent on your food photography… send me an email. I'll provide you with a full refund.
Guarantee #2: If you DO what's recommended, and your results aren't great, I'll refund double your money. All I ask is that you give it an honest effort. How's that for fair?
And these guarantees are good for 90 days after purchase!
Get Instant Access to:
"Edible Images"
Yes, I want in! I want access to this ebook right now!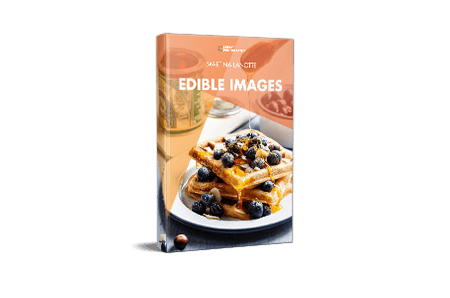 Launch Price:
Add to Cart
Do This if You Want Mouth-Watering Food Photography…
Martina Lanotte wrote this ebook under my brief:
"Write a book that will show a beginner how to capture stunning food photography in an afternoon."
If you follow her advice, you can avoid mistakes, save time, and start taking great food photos today.
So it's decision time: You can either go out on your own and learn from your own mistakes… or decide today that you're going to learn from the mistakes of others.
Because if you don't seek guidance, you will make mistakes, and waste time and money… in areas you haven't even thought of yet.
Can you imagine how much faster and easier it is when you follow a proven system?
This simple $19 eBook is the only thing standing between you and the success you want to achieve.
Martina's methods have worked for other people like you, and it's 200% guaranteed so you can't lose money.
The choice is yours.
Click the orange Add-To-Cart button below to get started now…
Get Instant Access to:
"Edible Images"
Yes, I want in! I want access to this ebook right now!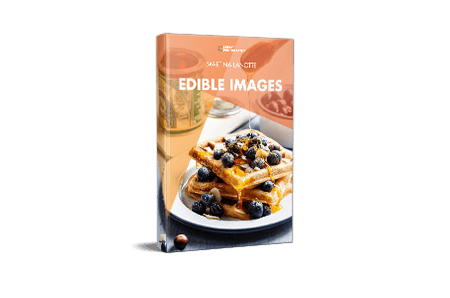 Launch Price:
Add to Cart
Josh Dunlop
Founder, ExpertPhotography
P.S. – You're getting everything you need to master food photography, AND you're getting the Behind The Scenes Video and the Lightroom Presets for Food for FREE. But remember – 500 is the magic number.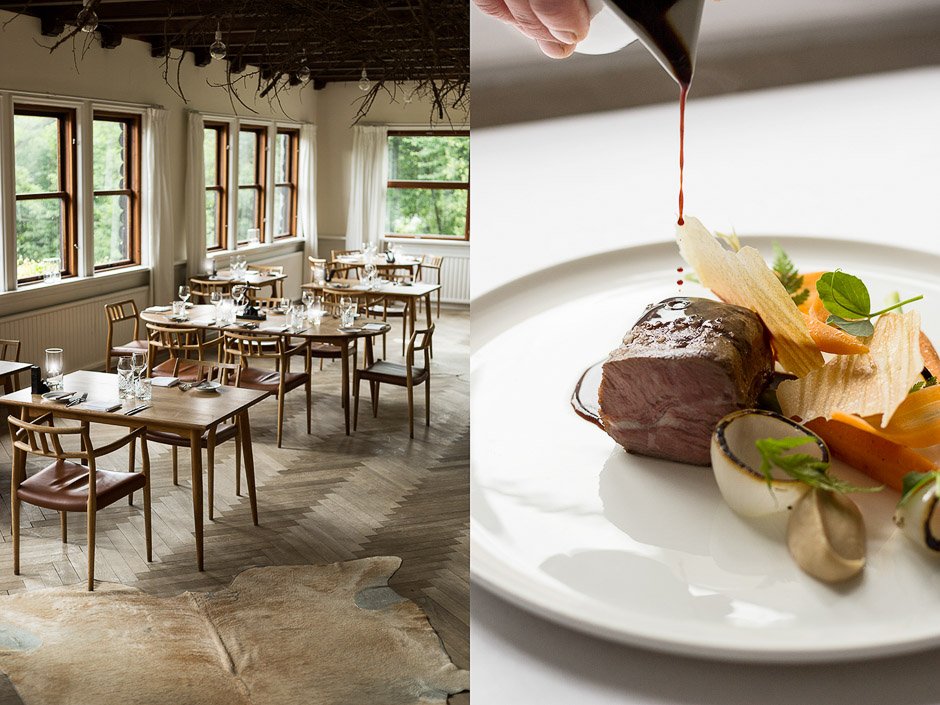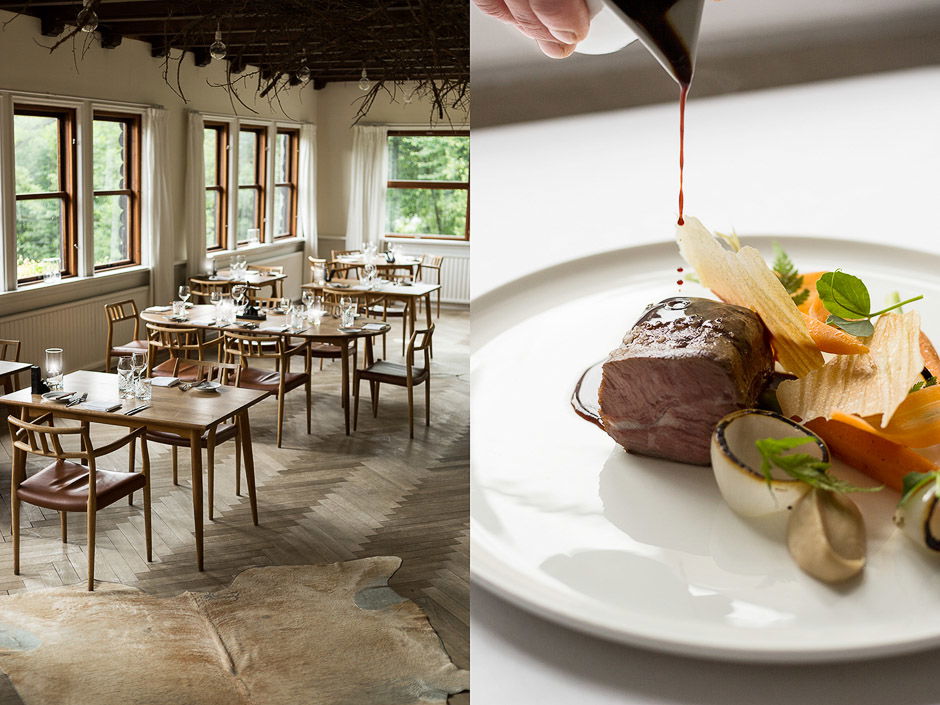 FAQ's
How long is the ebook?
Only 135 pages, so you can read it comfortably in an afternoon.
How good does my photography have to be to get started?
You can be a total beginner. We walk you through the basics before focusing on areas that are specific to food photography. You don't need an expensive camera or any prior experience.
What gear do I need to get great results?
You only need a camera, and in many cases, a phone will suffice. You will need a light source, but most often we recommend you focus on window light only. You'll still get fantastic results.
Will you send me a physical copy of this ebook to my address?
No, this is a digital ebook which you can download immediately. This allows us to keep the cost low, and update the ebook as the styles of photography develop.